PATRIOTS (6-2) vs. STEELERS (2-5)
Sunday, Nov. 3, 2013 at 4:25 p.m. EDT
* Gillette Stadium (68,756)*
The New England Patriots improved to a 6-2 record after scoring 24 unanswered points in the second half to turn a 17-3 halftime deficit into a 27-17 victory over the visiting Dolphins last week. The Patriots ran for 111 yards, recorded six sacks, and forced three turnovers in the second half to lead the comeback.
This week, the Patriots will open the second half of the season at home against the Pittsburgh Steelers. Since the 2010 season, the Patriots are a combined 23-1 in the second half of the regular season. In both 2010 and 2011, the Patriots were 8- 0 in the second half of the regular season and last year the Patriots were 7-1. The Patriots are an NFL-best 35-13 (.729) in the month of November since 2001.
TELEVISION: This week's game will be broadcast to a national audience by CBS and can be seen in Boston on WBZ-TV Channel 4. Jim Nantz will handle playby- play duties with Phil Simms providing color. The game will be produced by Lance Barrow and directed by Mike Arnold.
NATIONAL RADIO: This week's game will be broadcast to a national audience by ESPN Radio. Sean McDonough and Bill Polian will call the game.Ian Fitzsimmons will report from the sidelines.
RADIO: 98.5 FM, The Sports Hub, is the flagship station for the Patriots Radio Network. A complete listing of the network's 37 stations can be found here. Play-by-play broadcaster Bob Socci will call the action along with former Patriots quarterback Scott Zolak, who will provide color analysis.
PATRIOTS GOOD IN NOVEMBER
The New England Patriots own an NFL-best 35-13 (.729) record in the month of November since 2001. During that time, the Patriots have had four undefeated Novembers, including winning all three November games in 2012.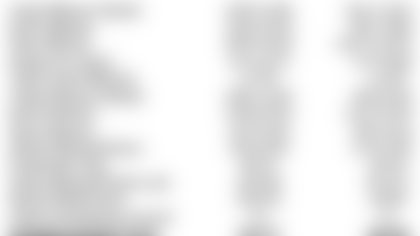 The Patriots and Steelers will square off for the 27th time overall, including 22 regular season meetings and four postseason meetings.
This week's game will be the first meeting at Gillette Stadium since Pittsburgh took a 33-10 game against the Patriots on Nov. 30, 2008.
New England owns a 3-1 record against the Steelers in the postseason and Pittsburgh holds a 14-8 advantage in the regular season.
The teams last met in the regular season on Oct. 30, 2011 at Heinz Field with the Steelers edging the Patriots 25-17.
The teams played in the AFC Championship Game following the 2001 and 2004 seasons, with the Patriots winning both times en route to Super Bowl titles. The teams played in the divisional round in 1996 and 1997. The Patriots beat Pittsburgh, 28-3, at Foxboro Stadium en route to their Super Bowl XXXI appearance. Pittsburgh beat the Patriots the following season, 7-6, at Three Rivers Stadium.
The Patriots posted a 30-14 win in the Grand Opening of Gillette Stadium on Monday Night Football on Sept. 9, 2002 against the Steelers.
SERIES BREAKDOWN
(Includes Postseason)
Overall Record ............................... 11-15
Home Record................................... 3-4
Gillette Stadium ............................. 2-1
Foxboro Stadium .............................. 1-3
Away Record .................................. 8-11
Heinz Field .................................. 4-2
Three Rivers Stadium.......................... 4-9
Bill Belichick vs. Pittsburgh ................ 8-9 (6-3 with New England)
Mike Tomlin vs. New England .................. 2-2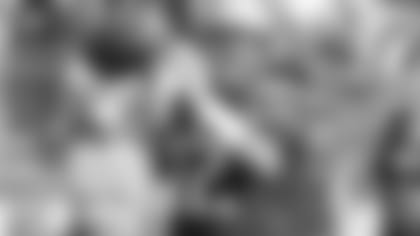 Tom Brady has played against Pittsburgh six times in the regular-season and twice in the postseason. He owns a 4-2 regular-season record and a 2-0 postseason record after two AFC Championship wins at Pittsburgh following the 2001 and 2004 seasons. Brady is 2-0 against the Steelers at Gillette Stadium after wins in 2002 and 2007.
Steelers Assistant Head Coach/Defensive Line John Mitchell and Steelers Wide Receivers Coach Richard Mann both served as assistant coaches with the Cleveland Browns on Bill Belichick's staff from 1991-93.
Steelers Offensive Line Coach Jack Bicknell Jr. attended Orono (Maine) High School before going on to attend Boston College, where he played four years at center from 1981-84. Bicknell Jr. went on to coach at the University of New Hampshire as the defensive line coach from 1987-92 and offensive line coach from 1993-96.
Pittsburgh Ties
Patriots Special Teams Coach Scott O'Brien was the special teams coach at the University of Pittsburgh for four seasons from 1987-90.
Patriots TE Rob Gronkowski moved to Pittsburgh, Pa. in 2006 after his junior year of high school and enrolled at Woodland Hills (Pittsburgh) High School during his senior year. Gronkowski earned All-State honors as a tight end and defensive end at Woodland Hills before going on to play college football at the University of Arizona.
Patriots WR Kenbrell Thompkins and Steelers WR Antonio Brown are cousins and both grew up in the Liberty City neighborhood of Miami, Fla.
Former Patriots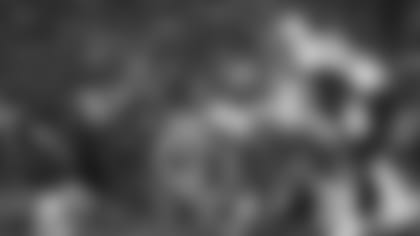 Steelers Running Backs Coach Kirby Wilson was the Patriots running back coach for three seasons from 1997- 99 and helped tutor Hall of Fame running back Curtis Martin during his time in New England. * Steelers P Zoltan Mesko was taken by the Patriots in the fifth round of the 2010 NFL Draft and spent three full seasons in New England. Mesko finished the 2012 regular season second in franchise history for career punting average (44.2 yards) and began the 2013 season with the Patriots before being released by the team on Aug. 31, 2013. The Steelers signed Mesko on Sept. 2.
Former NFL Teammates
Steelers S Will Allen teamed up in the defensive backfield with Patriots CB Aqib Talib and CB Kyle Arrington for two seasons (2008-09) on the Tampa Bay Buccaneers.
Steelers OL Cody Wallace was teammates with Talib and Patriots RB LeGarrette Blount during the 2012 season on the Buccaneers.
Talib and Blount were also teammates with Steelers DE Al Woods during the 2010 season in Tampa Bay.
Steelers WR Jerricho Cotchery was teammates with Patriots RB Leon Washington for four seasons (2006- 09) and CB Marquice Cole and TE Matthew Mulligan for two seasons (2009-10) on the New York Jets.
Patriots RB Leon Washington was also teammates with Steelers DT Hebron Fangupo during the 2012 season and DE Al Woods during the 2011 season on the Seattle Seahawks.
Patriots DT Tommy Kelly and Steelers QB Bruce Gradkowski were teammates for two seasons 2009-10 on the Oakland Raiders.
Patriots DE Andre Carter was teammates with Steelers K Shaun Suisham for four seasons from 2006-09 on the Washington Redskins.
PATRIOTS AND STEELERS ARE AT THE TOP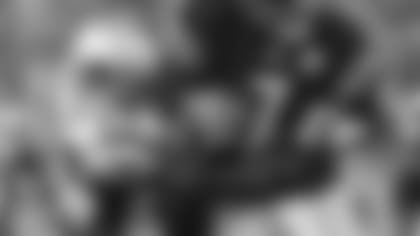 The Patriots and Steelers are at the top of the NFL charts in several categories since the 1994 season.
TOTAL VICTORIES SINCE 1994 (Incl. Postseason)
New England Patriots ...................... 231
Green Bay Packers .......................... 217
Pittsburgh Steelers .......................... 211
SUPER BOWL CHAMPIONSHIPS SINCE 1994
New England Patriots ....................... 3
Baltimore ........................................... 2
Pittsburgh Steelers........................... 2
Green Bay Packers .......................... 2
Denver Broncos ............................... 2
N.Y. Giants ....................................... 2
CONFERENCE CHAMPIONSHIPS SINCE 1994
New England Patriots ....................... 6
Pittsburgh Steelers ........................... 4
PLAYOFF VICTORIES SINCE 1994
New England Patriots ....................... 20
Pittsburgh Steelers .......................... 17
DIVISION CHAMPIONSHIPS SINCE 1994
New England Patriots ....................... 12
Pittsburgh Steelers ........................... 10
WHAT TO LOOK FOR THIS WEEK AGAINST THE STEELERS
Tom Brady (3,969) needs 20 completions to move past Warren Moon (3,988) into sixth place all-time on the NFL completions list.
Brady (343) enters this week tied for fourth place with Drew Brees on the NFL's all-time touchdown list.
Brady (46,630) needs 374 passing yards to move past Fran Tarkenton (47,003) for seventh place on the NFL's all-time passing yards list.
JULIAN EDELMAN
Julian Edelman needs one more punt return for a touchdown to set the team mark with his fourth punt returned for a touchdown. He is tied with Irving Fryar and Troy Brown with three returns for a touchdown.
STEPHEN GOSTKOWSKI
Stephen Gostkowski has nine field goals of 40 or more yards in 2013. He needs three more field goals of 40 or more yards to set the Patriots record for most 40-yard field goals in a single season. Adam Vinatieri had 11 field goals of 40 or more yards in 2004 and 1998 and Gostkowski had 11 such field goals in 2012.
Gostkowski needs one field goal to extend his streak to 16 consecutive field goals. The team record is 23 by Adam Vinatieri in 2004.
ROB GRONKOWSKI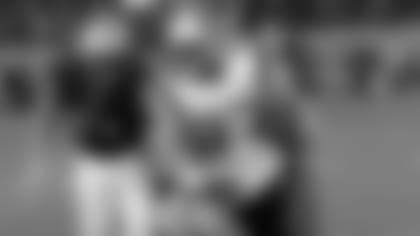 Rob Gronkowski has 38 touchdown receptions from Tom Brady and needs one touchdown reception from Brady to tie Randy Moss at 39 for the most touchdown receptions from Brady. * Gronkowski has 38 touchdown receptions in 45 career games. He has an opportunity to become the fastest to 40 touchdown receptions. Antonio Gates from San Diego has the current record, reaching 40 touchdown receptions in 71 games.
CHRIS JONES
Chris Jones to increase his rookie leading toal of 4.5 sacks.
ROB NINKOVICH
Rob Ninkovich has the most fumble recoveries of any NFL player over the last four years (2010-13) with 11 and can add to that total with a fumble recovery against the Steelers. STEVAN RIDLEY
Stevan Ridley to score a rushing touchdown in his fourth straight game. In 2013, Ridley had a streak of six straight games with at least one rushing touchdown, which is tied for the second longest streak in team history.
Ridley has 13 20-yard runs and needs one more to have the most in team history. He is currently tied at 13 with Antowain Smith and Corey Dillon.
KENBRELL THOMPKINS
Kenbrell Thompkins has 23 receptions for 334 yards and four touchdowns on the season. The most touchdowns in a rookie season by a free agent wide receiver in the common draft era (since 1967) is seven by Bobby Johnson in 1984 with the New York Giants. Thompkins needs three more touchdowns to match that total.
Thompkins needs two more touchdown receptions to match the Patriots team record for a rookie wide receiver of six by Terry Glenn in 1996.
TEAM
The Patriots have forced a turnover in 35 straight games dating back to 2011, the longest active streak in the NFL. The last time the Patriots did not register at least one takeaway was on Oct. 9, 2011 vs. the NY Jets.
The Patriots are one win away from tying Oakland for the most regular season wins among the original eight AFL teams. The Patriots have 432 wins and Oakland has 433 wins.
IMPROVED RED ZONE PRODUCTION
The Patriots offense has shown marked improvement in red zone production over the last three contests. Through the first five weeks of the season, New England made 17 trips to the red zone and scored six touchdowns (35.3% touchdown conversion rate). In its last three games, the Patriots offense has made 11 trips to the red zone and scored eight touchdowns (72.3% touchdown conversion rate). Overall in 2013, New England is 24-for-28 inside the 20, with 14 touchdowns and 10 field goals.
PATRIOTS 2013 TEAM CAPTAINS
The Patriots team captains were elected by their teammates. Quarterback Tom Brady and G Logan Mankins are the offensive captains. Defensive lineman Vince Wilfork and LB Jerod Mayo are the defensive captains. Wide receiver Matthew Slater is the special teams captain. Brady has been chosen as a captain for the 12th straight season. Wilfork is a captain for the sixth straight season, while Mayo is in his fifth season serving as a captain. Mankins, and Slater are captains for a third time. Following the season-ending injuries to Wilfork and Mayo, DB Devin McCourty and DL Rob Ninkovich were named defensive captains. McCourty previously served as a captain in 2011 and 2012. Ninkovich is a first-time captain.