For Patriots second year wide receiver David Givens stress and expectations are all relative. A year ago at this time the former Notre Dame wide out had to worry about whether he would even be drafted. Going into last April's draft Givens had heard various projections as to where he might be selected on day two of the draft.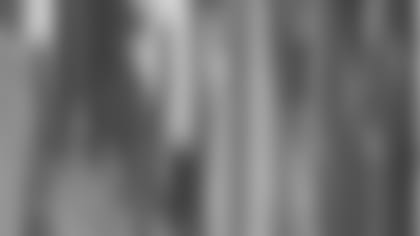 ]()
            "Sitting at home watching the draft was probably one of the most stressful times I've had in my athletic career just because it was late in the seventh round and I still hadn't been called," the 6-0, 212-pound receiver said following a workout as part of the Patriots offseason program at Gillette Stadium. "I was thinking that I was going to be picked earlier, so it was tough for me and my family as well."  

And while a year has brought about a lot of opportunity for Givens, the young receiver knows he still has a lot to accomplish in New England. After playing in 12 games as a rookie and hauling in 9 passes for 92 yards and one touchdown, Givens knows there is a lot of work to be done if he hopes to reach the levels that he has in mind for himself.
"Right now it is a little different [from last year]," Givens said. "There is a little less stress this offseason than there was last year, but my position is not guaranteed. I still realize that anybody can come in. There are guys out there fighting for positions. There are guys in college still who haven't been drafted yet that want to take my spot. Any receiver that comes in here has hopes of starting, so I am not complacent at all. I am not as stressed as I was last year but I am still going to give it 110-percent every time I step in the weight room or on the field."
Looking back on last season Givens, who is admittedly his own worst critic, knows there were a lot of things that he could have done better. Any time a seventh round draft pick makes a team, especially the Super Bowl champions, it is a positive. But the way Givens looks at things there is always something more that could have been done.
"My expectations personally were to do better than I did," Givens said of his rookie season. "I dropped some balls. There were some things I wish I would have grasped a little quicker than I did with the offense. I have the highest expectations for myself, probably more than anybody else would have. My expectation level is so high that I just felt like I could have done better in all the aspects, on specials teams and as a receiver. By the way it seemed a lot of people didn't think I'd make the team last year. I did make the team. I had a decent amount of playing time. So overall I think I did OK, but it could have been better."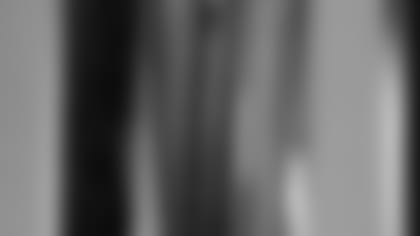 ]()
            With that being said, Givens has been treating this offseason with a great deal of importance. The receiver's primary goal is to improve his hands, an aspect of his game that showed some weakness with a few dropped balls in 2002.  

"I want to improve my catching ability this offseason," Givens said. "I am going to work on a catching a lot more balls this offseason than I ever have in the past. I want to work on a lot of my route technique stuff. I have learned a lot from some of the older guys on our team within the past year and I have learned a lot from watching a lot of the guys in the NFL throughout my whole rookie year. Basically I just want to work on everything, my entire game as a receiver."
That goal in mind, Givens has embarked on an offseason schedule that includes catching as many passes each day as he can. While he knows there are many ways to improve as a receiver, in the end the simple repetitive process of catching passes is a step in the right direction.
"I am trying to do about 100 balls a day," Givens said. "There are some other things we work on. I play a little racquetball with some of the other receivers. There are a lot of different things you can do. Some days I do one thing, some days I do another thing. There are some hand-eye coordination things, but the main thing is just catching balls whether it be from a Jugs Machine or from a quarterback throwing to you."
So while Givens may be a year removed from the stresses of draft weekend and the worries that are involved with the jump from college to the NFL, he knows there is still a long way to go. With the release of veteran Donald Hayes the New England receiving corps is down a man from last season. So far the team hasn't brought in another receiver to fill the open spot, and for Givens that represents an opportunity.
"The way it looks it seems like right now, as of today's date, the way things are going to look is that I am going to be more in the mix," Givens said. "The draft hasn't come around yet and anybody can still be picked up. But the way I look at it is if somebody else is picked up or if they are not, I am still going to give 110-percent every day in the offseason. I am going to work as hard as I can to be the best player I can be, regardless if anybody is picked up in the first round, second round or whatever. I do feel I can get into the lineup with this team and play a lot more and contribute a lot more than I did last year. So that's my goal, that's my mindset is to go out there and find a position."
It's a new year and David Givens doesn't have to worry about getting drafted, but the draft could still play a role in his future. Givens put in an impressive season as a special teams player and receiver as a rookie seventh-round pick, but as is the case for any player in the NFL you must continue to improve in the league or somebody will be there to pass you. The difference this time is that Givens is the guy with the job to lose, a position that while less stressful is still one the keeps the player focused on the work that needs to be done.
"This year it kind of is the same type of mindset [as last year]," Givens said. "I am fighting for a position right now. Last year I feel I was fighting to make the team. This year I think it is sort of the same thing where I am fighting to make the team because we do have great guys that are still ahead of my and right now I am really fighting for a position more than anything. If there was a guy drafted in the second or third round let's say, I think all that would do is push me to work harder than what I am doing right now. I think competition only makes you better. If this team were to draft a second or third round guy it would just push me to work harder.