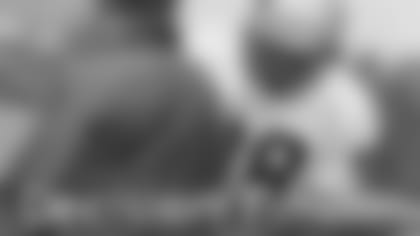 ]()
            The New England Patriots confirmed Wednesday that wide receiver Terry Glenn has in fact been placed on the reserved/left camp list and is gone for the season.  

Apparently the team is ready to move on with this season without the talented Glenn. Head Coach Bill Belichick made the announcement official during his daily press conference.
"We notified the league that we are going to put Terry Glenn on the reserve/left camp list," Belichick said. "I want to emphasize that this is exclusively a situation of a player not being in training camp for an extended period of time. We followed the procedure and notified his representative repeatedly about the situation and Terry's failure to be here results in us having to take this type of action."
Glenn left the Bryant College campus Aug. 3 after learning the league was suspending him four games for violating terms of the substance abuse program. He has not been back to camp since, even though he was allowed to practice and participate in all team functions, including the preseason games, until the regular season began.
Because Glenn is on the reserve/left camp list, he is completely lost for the 2001 season, and the move is irreversible. New England also may not trade or release him until the NFL calendar for the 2002 season begins.
However, Belichick said he fully expects Glenn to be a part of the team in the future.
"We will re-visit the situation later, and I hope that we can work together so he can be the most productive player he can be in the future," Belichick said. "But it won't be this year on the field."
Belichick said the team waited until now to make the decision because the Patriots did not want to rush any moves. Glenn was notified last week that the team could suspend Glenn after he missed five straight days of camp, but it was not a drop-dead deadline.
With the death of quarterbacks coach Dick Rehbein and the New York Giants in town for a week of practice and the first preseason game, Belichick and the front office had a busy slate. After getting time to think things through, it was decided the move with Glenn was the best thing for the entire team.
"This isn't the way I hoped it would turn out," Belichick said. "We gave it time for almost a two-week period, but there just comes a point and time as a coach where you've got to make the decision and you have to do what you think is best for the football team. I think this is the time."
The Patriots have been preparing for the possibility of not having Glenn throughout the offseason. Veterans Bert Emanuel, Charles Johnson, David Patten and Torrance Small were all signed to bolster the receiving ranks. Along with Troy Brown, the newcomers give New England a solid base of experience and consistency, but not having Glenn will hurt. He is the most explosive player in the Patriots offense