Two of the newest Patriots met with the media Monday afternoon as Daniel Graham and Rohan Davey each had short press conferences at Bryant College.
Both players seemed eager to get to work on their first day as professionals and were ready to delve into the meetings and conditioning tests that would make up their afternoons. By signing before today's camp opening, Graham, Davey, and David Givens, along with Jarvis Green and Antwoine Womack, who both signed last week, all give themselves a leg up in showcasing their talents for the coaches before veterans arrive in camp on Friday.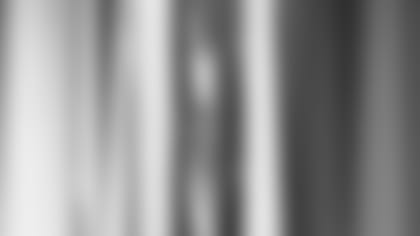 ]()
            "It was real important for me [to get signed]," Graham said. "I didn't want to sit out. I wanted to be here on the first day because I didn't want to miss any meetings or miss anything."  

Graham also understands that the Patriots are going to be a drastically different team at tight end this season with the departure of last year's starters Rod Rutledge and Jermaine Wiggins. With the spot basically up in the air right now he has the chance to compete with the free agents brought in during the offseason, which makes the position one of the most competitive in camp.
"I expect myself to come in and compete for a tight end spot," Graham said. "I know there are a few tight ends that are here to do the same thing. I am just here to do what I can to help contribute my best to the team whether it is on special teams or whatever they ask me to do."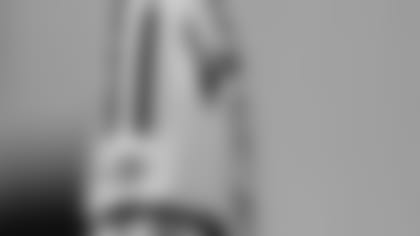 ]()
            For Davey's part, he looks to come in and follow in the steps of another reserve quarterback, Tom Brady, who was drafted in the latter rounds in 2000 and moved on to NFL success. He hopes to start out slow and progress under the tutelage of incumbents Brady and Damon Huard, but remains confident in his skills coming out of LSU.  

"I think one of the greatest things so far for me has been working with [Tom] and Damon and just seeing how they go about their jobs," Davey said. "Even though he had a great year last year winning the Super Bowl and being MVP, it's like he didn't even accomplish anything. It's like he's at the bottom of the totem pole and that's how hard he worked this offseason to get himself back and answer all the questions."
Davey also seemed comfortable to be back on a college campus sporting his youthful backpack with music blaring from his headphones as he entered the conference room.
"It reminds me of LSU," Davey said in reference to the Bryant Campus. "I am enjoying it so far.
"I don't really think you can prepare for [training camp]. All you can do is go through the offseason workouts and heed the warnings of the veterans and try and take what they give you to the field about how to work and how to be a professional.
"I just expect to work hard and hopefully push Damon, who is in front of me, and hopefully push Tom. This team is already a great team, they proved that last year. The guys that got drafted, all we can do is come in and try to fit into the puzzle and try to make the team the best we can. A lot of things can happen, just be prepared to play."
As a side note to fans, Davey admitted he had allegiances to the Patriots last winter even before being drafted. Like others, he had his doubts about the team at first, but he came around as the playoffs progressed.
"I gave them a chance after they beat the Raiders," he said. "I don't like the Rams."