On any given Sunday at Gillette Stadium, 11s are easy to spot in a sea of Patriots jerseys. No matter the opponent, no matter the time, a Julian Edelman jersey is always in style.
After retiring at the end of the 2020 season, one without Patriots fans in the stands to send him off, Edelman was at the center of a halftime ceremony on Sunday. Fans dawned their finest Edelman jerseys and gear almost as an unofficial dress code.
Edelman's career in New England is defined by his grit. That is something Patriots fans latched on to. It is a special thing when a player is welcomed so fully by a fanbase. For many fans, Edelman was a prototypical Patriot, one who understood the region's heartbeat.
At halftime, Edelman sprinted from one end zone to the other with his famed leap into the air. The home crowd gave him the standing ovation he missed out on last season, but hours before his return to Gillette Stadium field, this writer wandered pregame tailgates in the parking lots to talk to fans wearing Edelman jerseys about why, exactly, they loved him so much.
This is what they had to say.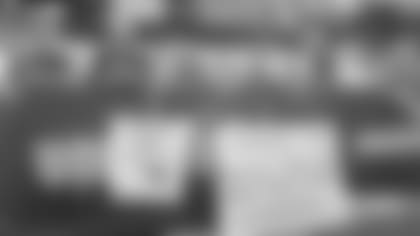 What does Julian Edelman mean to you?
"I think he means heart. He never gave anything but heart to the Patriots and the fact that he retired a Patriot is so special. He was also very real. He worked hard in practice, but he knew us fans were showing up four hours early to come see him and he loved every minute."
"He's an absolute animal. I love the guy. He's an absolute workhorse. He's the epitome of Boston. He just absolutely grinds every day. He just worked so hard. He loves Boston. He retired a New England Patriot, and I think that's that says a lot."
Brandon, South Kingstown, R.I.
"Julian Edelman is a grinder. He's one of the best Patriot players of all time. He's been involved in a lot of great moments. He's just going to be a hero in this town forever. The work ethic, the passion coming through in big moments is clutch. He's always dependable."
"My dad's been a season ticket holder since 1989. We kind of grew up in Gillette. Julian is just the ultimate Patriot. I feel like I've had his jersey ever since he came here. I just love the grit and the grind. He always puts into every game. I feel like he just always goes above and beyond on and off the field. It's really how he connected to us."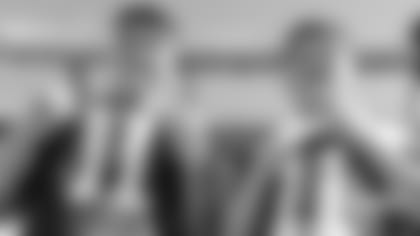 Katie, Charlestown, Mass.
"He's the [expletive] squirrel. Let's go."
Billy, East Providence, R.I.
"He's honestly one of the reasons why I wear No. 11. Just the way he played the game, carried himself, led his team. I think that's probably the biggest reasons why we all loved him here in New England. He wasn't the biggest. He wasn't the fastest. He wasn't the strongest, but he had a lot of heart."
"He's everything I aspire to be. Good looks, good athlete. That's everything you want in a guy, right?"
"I think it's his commitment to the Patriots and to the team. He's not motivated by himself or his individual performance. It's the team collectively. He was so fun, like when he won his first Super Bowl, him at the parade in Boston. It's like 'work hard, play hard.'"
*"He plays for the people. He plays for the fans. When he's out there, he's always hyping everyone up. I think he's just a true Patriot."
Haley, South Kingstown, R.I.
"I just think he's loyal to the Patriots. The fact that he retired a Patriot says the strongest words for him. He's relatable. He's a hard worker. He gives it his all in everything he does, and everybody looks up to him for that."
"He's just a regular guy out there trying to have fun and play football. That's what we love about him. He's there for the fans. He's there for the team. He's just the best of the best."