With every kick and push of his skateboard along the Charles River, Julian Edelman, this kid from California, became one of us. Or maybe he always was.
There's something about seeing a player, a transplant plopped into new scenery by sheer fate, become a part of the region's heartbeat. We're lucky in New England to see this happen again and again.
But Julian came in with something to prove. "Too this, too that," but Patriots fans don't care what was said about you before you get here. They want you to excel when it matters most. Julian did that almost every time his number was called – coming up with plays so inconceivable it shocked the armchair quarterbacks and fans alike, but seemingly never himself.
Even in moments where doubt probably should have outweighed hope, Julian never gave up. When he wasn't invited to the Combine; when he battled injury; when his team was down 28-3; Julian's faith was unwavering. In this way, he served as an audience surrogate for the Patriots most loyal fans, who, regardless of how dark it was, always saw the light.
In that, he burrowed himself right into the collective heart of Patriots Nation.
While much can, will and should be said about his career, explaining what Julian means to Patriots fans can't be done without talking about social media. It is there, through the lens of JE11, that we got to know and understand Jules.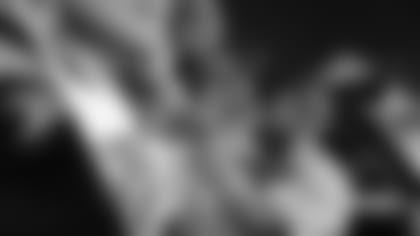 His career emerged alongside the prevalence of athletes connecting with fans directly through Instagram and Twitter, and he did more than strictly communicate with his followers. Julian actively created innovative content – videos, pictures, and silly Photoshops – before that was a norm. He was having fun with his social media presence in a way that got attention and made him even more of a household name across the NFL.
He dressed up in costumes with his friends to make smoothies, burgers and skits that let us into his personality one post at a "tyme." He could have been your neighbor running around with a camera and an idea – just with higher production value.
In this creative outlet, Julian offered a peek behind the curtain, even as he rose in the Patriots ranks and celebrity. Now, it offers a peek to what's possible in his post-football life.
These videos were often hilarious, but they evolved as he did, from quick YouTube sketches to a documentary, a children's book series and an annual pop-up shop on Newbury Street. Lines would stretch down city blocks for every event he hosted. Fans would rock their best JE11 gear and dress up as squirrels, and Julian was paying attention when they did, featuring fans on his Instagram stories and interacting on Twitter.
Julian wasn't the first athlete to create a brand or a persona, but in everything he does, he only adds to the lore of how this guy from the Bay who threw himself into what it means to be a Bostonian.
It's a tough sports town that will either chew you up or embrace you so fully you are forever intertwined. With every courtside appearance, first pitch and banner wave, Julian secured his place as the latter.
It is the end of the Edelman Era in New England, and regardless of what's next, Patriots fans will always remember him as a fighter. Like his infamous, tattered and worn gold Kent State shirt he wore every practice, it was always grit over gravitas. That's our Jules.
Before every game, Julian sprinted from one end zone to the other before leaping into the air, like his body could not contain the excitement of being there. Even after 12 years, it never faded.
It's unfortunate that the last time Julian Edelman stepped onto the Gillette Stadium field in a Patriots uniform, he did so in an empty stadium. He deserved a proper goodbye, to hear Patriots fans scream as his name was called in the starting lineup, to be reminded just how much his means to this franchise and these fans in Foxborough and beyond. But the world and the 2020 season just didn't allow for it.
In life and in football, there aren't often fairytale endings, but it was still one hell of a story.