In his former line of work, Rodney Harrisonwas paid to play football, but he sure did love to talk. He was as famous for his trash talking as he was his hard hitting.
And while Harrison sure does love football, in his new job, he will now be paid to talk.
The former Patriots safety made official today what had been speculated for much of this offseason – he is retiring as an NFL player – and confirmed what had been rumored more widely in recent days – that he's joining the cast of Football Night in America on NBC.
He and former Indianapolis Colts head coach Tony Dungywill serve as analysts on the studio show, replacing Chris Collinsworth(who's moving to the Sunday Night Football broadcast booth in place of John Madden) and Jerome Bettis.
But Harrison, whose entertaining interactions with the media were legendary during his playing career, couldn't resist one last prank as he said farewell to Foxborough.
]()"Today is a very exciting day for me," he said to open his first conference call of the day, a Q&A session with local reporters at 9 a.m. "Contrary to what you guys may have heard, I just got off the phone with Coach [Bill] Belichick and I decided to return with the Patriots. I am very excited about getting back with my teammates, getting back out on the field, knee feels great and he told me I really don't have to report until September first, so I'm very excited about that."
After a few moments of stunned silence, Harrison added, "I am pulling your leg … It was a joke."
He went on to explain that it was extremely important to him that he be both physically and emotionally able to walk away from the game, and that his decision to stop playing is permanent.
"I don't want guys on my team or guys I've played with to have to answer questions about Rodney Harrison's return. When I made my decision to retire, I made my decision to retire. I want to walk away from the game. There is a point in time where we all have to walk away from the game and I just thought it would be very disrespectful for me to come back and forth and not make my decision.
"I am done and I am very much so at peace with that," Harrison insisted. "Football has been good to me. I've worked hard. I've played hard. I've done some things that I never dreamt I could do and now it's time to move forward to the next phase of my life. I respect people in National Football League enough not to put them on this joy ride – the back and forth, the ups and downs of am I coming back and will I not come back? I am done and I am always going to be a fan of football."
Starting this fall, Harrison will be more than just a fan. He'll be an analyst on a primetime network television show seen all across the country – a role for which he was given a high-profile audition of sorts during the Super Bowl, when he and Dungy were asked to provide analytical insight for NBC's championship game coverage.
That experience, according to Harrison, was instrumental in his decision to leave the locker room and enter the television studio full-time.
At midday Wednesday, Harrison joined Dungy and NBC Sports honchos on another conference call with the national press to discuss his new role on Football Night in America.
"Just like I played the game, I'm going to be honest, I'm going to be forthright, and I'm going to do it with passion. I've talked to Tony, and he feels the same way. We're going to be honest, but we're going to be fair."
In part to capitalize on his loquacious and telegenic new on-air talent, NBC Sports Chairman Dick Ebersolrevealed that the program, which precedes the weekly Sunday night games, would focus more on analysis of that night's game and the day's other NFL games and less on highlights.
So, Harrison will continue to earn his living on Sundays, as he did for the past 15 NFL seasons. But because he'll have much more personal freedom during the week from now on, Harrison explained that he'll be devoting much more of his time, energy, and resources to charitable endeavors in his hometown Chicago. He sponsors a youth football program called the Markham Patriots and runs football and basketball camps for more than 300 children each year.
"Those are the things that are near to my heart – giving kids the opportunity to have some opportunities that I didn't have growing up. I think that's so important. It's about helping and bringing other people along. Once you get that in your heart, there are tremendous things you can do."
As a player, Harrison accomplished tremendous things as a member of the Patriots, a team he helped win back-to-back Super Bowls in 2003 and '04.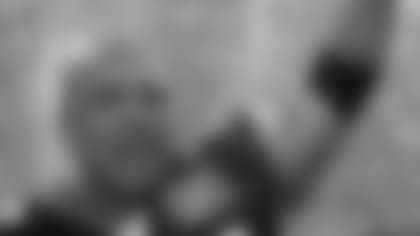 ]()"Those teams will be celebrated in New England for generations to come and I hope that Rodney will always be remembered for the many contributions he made to those championship teams," said Patriots Chairman and CEO Robert Kraftin a statement.
"Rodney Harrison is one of the best players I have ever coached," added Belichick. "In the biggest games, in any situation and on a weekly basis, his production was phenomenal. Rodney embodies all the attributes coaches seek and appreciate: toughness, competitiveness, leadership, selflessness, hard work, intensity, professionalism. I am honored to have coached Rodney Harrison and am grateful for his significant impact on my career and the success of the New England Patriots."
"Well, to this team, I think he should forever be known as a winner, because he helped us win and was a big reason why we won," linebacker Tedy Bruschisaid this week before Harrison's retirement was made official.
"When we watch film, guys can watch him and remember his example and remember 'That's the way we got it done with him. That's the right example to follow, the right formula.' If the younger safeties follow that same way of preparation and the way he played on the field … I think we all remember that … we'll win some more ball games."
"Like so many other Patriots fans, Rodney Harrison will always be one of my favorite players," Kraft noted. "He gave the Patriots, and the game of football, everything he had on every play, which earned the respect of Patriots fans everywhere."
Details are still to be ironed out, but the Patriots plan to honor Harrison at a home game sometime this season, when fans will have the chance to bid farewell to Harrison in person.
Until then, they'll be able to find Harrison exactly where they left him – on TV on Sundays during the fall.