For the second time in three weeks the Patriots will take to the road for a game that will be surrounded by more hype than a blockbuster movie premier.
Two weeks ago the team went to Buffalo and soundly dominated a Drew Bledsoe-led Bills squad in his first meeting with his former team. Now the Patriots will travel to Oakland for a Sunday night matchup that is a rematch of last season's snowy and controversial AFC Divisional playoff game in Foxboro.
In his customary Wednesday morning press conference Patriots Head Coach Bill Belichick made light of the revenge factor that might be present for the Raiders and felt there would be minimal relation to the playoff game.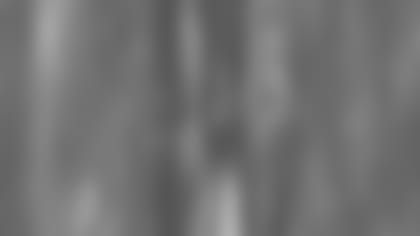 ]()
            "I don't think the snow is going to be a factor in this game," Belichick joked of the upcoming game at Network Associates Coliseum in Oakland. " I don't really see too much carry over from that game. Strategically we look at the tapes and we see some of things that they tried to do and some of things that we tried to do but there's different players and plays. There's just a lot of things that are going to be different. What our focus really is the way the Raiders are playing right now and to try to see what we can do about it. They're playing extremely well in every phase of the game. They are an explosive team. They can do a lot of damage in a hurry. And they have."  

The Raiders have been very similar to the Patriots this season. Both teams enter the game with a 5-4 record. Both teams have had four-game losing streaks. Both teams have numerous aging veterans that are significant contributors on both sides of the ball. But the Raiders seemingly have one more thing. They have a score to settle and according to cornerback Charles Woodson in today's Boston Globe, "We're gonna win."
Woodson made the simple yet combustible comments following the Raiders 34-10 win on Monday night over the Broncos, but they will likely be heard throughout this entire week. These two franchises have entwined histories that date back into the 1970s. Sunday night will be another chapter that not only makes good theater, but also could have strong ramifications later in the season for divisional and wild card playoff possibilities. Just as was the case last Jan. 19 the national focus will be on the Raiders and Patriots this Sunday night. The Raiders have opened up with a bulletin board bomb, but so far from Belichick down through the locker room the Patriots haven't fired back. So far at least, their focus is on what will happen on the field this Sunday night.
After an incredible start to the season that saw second round pick Deion Branch jump out to the head of the class of NFL rookie receivers, the young playmaker's pace has not only slowed, it has all but stopped. Branch caught 37 passes for 408 yards and two scores in the first six games of the season. In the last five, the rookie has just one catch for nine yards. Once an impressive third weapon from the receiver position in the passing game, Branch has disappeared from the stat sheet of late.
When asked about Branch's production drop, Belichick said there wasn't really anything specific that he could point to as a reason for the drop.
"I can't give any good definitive reason," Belichick said. "It's not like there's been an attempt to not throw him the ball, and anytime he gets it thrown to him he can help himself on those by catching it, so there's a little bit of that. But he hasn't had a lot of opportunities, maybe they'll be coming his way soon. I don't know. I don't see any physical problems there, and it certainly isn't an attempt by us offensively or in any way shape or form to try to exclude him from anything we're doing. Sometimes the ball bounces your way when you're a receiver, sometimes it doesn't.
The Patriots released a shorter-than-usual injury report on Wednesday. Guard Joe Andruzzi (knee) and cornerback Ben Kelly (ankle) are listed as Questionable. Running back Patrick Pass is listed as probable with a shoulder injury. Belichick said that the injury to Andruzzi will be something that will be monitored this week, but that there are options at right guard if the lineman can't play.
"Joe's situation, he wasn't able to finish the end of the game, but we will see how he is," Belichick said. "He's a pretty tough guy and if he can't go then obviously we will have to take a look at the options there. Grey [Ruegamer] finished the [Bears] game. [Adrian] Klemm has played there and [Damien] Woody has played a little bit on that side. So we will have some options there if it comes to that."
The Raiders released a slightly longer list, one that included Pro Bowl cornerback Charles Woodson. Oakland lists defensive end Tony Bryant (neck) as Out. Defensive end Trace Armstrong (ankle), tight end Roland Williams (toe) and Woodson are all listed as Questionable