COLORADO SPRINGS, Colo. – For the first time since injuring an ankle against the Atlanta Falcons in Week 7, defensive lineman Malcom Brown suited up for practice with his Patriots teammates.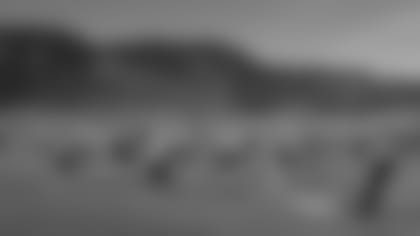 On Wednesday, the first day of on-field work this week in Colorado, Brown and the rest of the Patriots came out to one of the most scenic practice facilities they've ever utilized, with a backdrop of the Rocky Mountains framing their twin practice fields at the United States Air Force Academy.
Only three players weren't on the field Wednesday, all of whom are dealing with various injuries: wide receiver Chris Hogan (right shoulder), right tackle Marcus Cannon (left ankle), and special teams co-captain Matthew Slater (hamstring). Hogan and Cannon were both injured in Week 8 versus the L.A. Chargers, while Slater aggravated an injury that kept him out of the season's first four games.