It's a good thing Tedy Bruschi's not really a betting man.
Just prior to the start of Monday's longest drive competition at the annual Patriots Charitable Foundation Golf Tournament, the Patriots linebacker made the following pronouncement.
"I've got my money on Cassel here."
"Yes!" Pats backup QB Matt Cassel responded with a high-five to his teammate. "You're gonna make a lot of money."
Cassel and Bruschi thought they had reason to be confident. After all, defending champion Tom Brady magnanimously decided to be a "non-participant" this year.
"I figured I'd give it up this year … let somebody else have a chance," Brady revealed with a smile a short time later. His 307-yard bomb last June earned him the title at the previous NEPCF outing at The International in Bolton, Mass.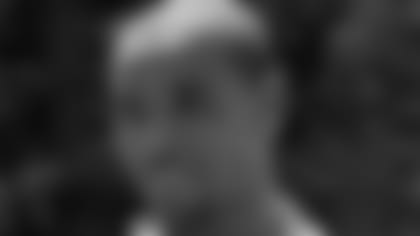 ]()"He knows," Brady said of his buddy, S Rodney Harrison, and the rest of his teammates. "They all know I'd win."
This year, the tourney returned to The International, where Pats players and coaches teamed up with groups of other golfers and fans who made a contribution to the team's foundation. Bright sun, blue skies, and humid, 90-degree-plus temperatures greeted the golfers, who last year were treated to rainy, 60-degree weather.
Before the foursomes hit the links, however, the Patriots got to show off their brute strength in the longest drive competition.
But what Cassel and Bruschi may not have considered was that two-time champion Harrison was taking part. And his confidence on the golf course is about as high as it is on the football field.
Golfing also brings out the kid in Harrison, who loves to trade good-natured barbs with Bruschi and Brady, another avid golfer.
So, who's the best trash-talker on the course?
"Bruschi talks a big game," Harrison pondered, pausing momentarily before realizing he'd overlooked the obvious choice.
"Oh, Brady. He's so cocky and arrogant because he's been playing since he was 2 years old. And he has this pretty-boy swing. He talks a lot of smack. And that's the only time I hear him talking smack … other than him throwing interceptions all the time," Harrison laughed
.
Guys like LB Victor Hobson and QB Matt Gutierrez, on the other hand, were unashamed to admit their shortcomings on the links.
"If I go out there for the long drive, it's going to be to see if I can keep it straight," Hobson joked. "Don't go anywhere to the side. You've been warned."
"I just picked up golf in the last few months. It's a humbling experience," Gutierrez added. "I won't be taking part in [the longest drive] … I can't keep it long or straight."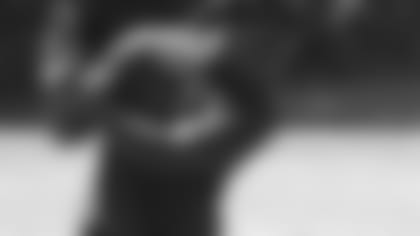 ]()Others, like RB Laurence Maroney and free agent CB Jason Webster, offered to drive the players and their foursomes of fans around in golf carts.
"I'm gonna let you know right off the top, I cannot golf," Maroney conceded. "I'm just here for the fun of it. I'll be driving. I'm not even going to swing a club. I'm just going to drive around and meet people. My golf game … I've got to go on my private time and step my game up. I can't show everybody how I curve [my drives]."
"I wanted to play," Webster claimed with a tongue-in-cheek smile, "but I split my finger, so that's my excuse. I'm gonna drive the wheel, drive the cart."
Harrison, however, did not lack any confidence in his game.
"I think I got a pretty good chance. Chris Hanson, the punter, the skinny little punter, he hits the ball pretty long, but I have a pretty good chance because I keep it in the fairway. He can't."
Harrison's deadpan delivery proved prophetic. Birthday-boy Bruschi started things off with a pair of respectable swings, but a few players later, K Stephen Gostkowski took the lead with a 268-yard drive.
Cassel, who's turn came shortly thereafter, did everything he could prior to the competition to boost his chances, even going so far as to alter his wardrobe. Normally decked in shorts at this event, Cassel came Monday sporting khakis, a powder blue polo, white golf shoes, sunglasses, and a crisp white baseball cap.
"I've done the shorts thing before, but I wanted to take it to the next level this year. This is tour-quality."
None of it was enough, however, to make a dent on the leaderboard. Cassel failed to qualify for the finals.
Harrison did his part, though, crushing a ball close to the 300-yard marker. He was followed by Hanson, who, as Harrison predicted, also launched a rocket shot good for 296 yards, straight down the fairway.
That led to a three-way playoff between Gostkowksi, Harrison, and Hanson. Gostkowski set the pace with a 253-yard drive, which Harrison quickly erased with his 272- and 287-yard efforts. Hanson had a chance to win, initially matching Harrison's 272, but his second swing fell short, giving Harrison his third win in the past four years.
The real winners, of course, are all the people and organizations who are assisted by the good works of the Patriots Charitable Foundation. And while the players may appear to be taking the day lightly, they all understand the good that comes from their appearances here on the golf course each year.
"I think it's fun day to come out and support the charitable foundation," said Brady. "So many people work hard on this for the entire season."