The Patriots placed veteran cornerback Otis Smith on Injured Reserve with a left shoulder injury on Thursday. Smith injured the shoulder in last Monday night's game with the Titans when it got stuck under Tennessee running back Eddie George while tackling George along the sideline.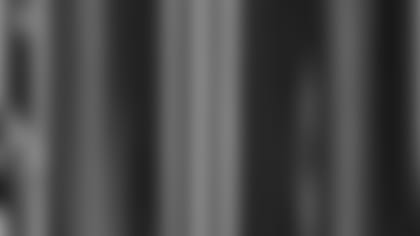 ]()
            Smith left the game with the Titans after the injury, but was originally listed as Questionable on this week's injury report. Now on the reserve list, Smith is out for the remainder of the season as well as any potential postseason games.  

With Smith down at this key point in the season, it leaves a huge hole in the Patriots defense. Second-year corner Leonard Myers came in to play against the Titans, while Antwan Harris and Terrell Buckley would seem to be the other candidates to fill Smith's playing time.
Myers has seen very little action on defense this season, playing in just six games after being activated from the PUP list on Nov. 10. Myers is still in the late stages of his recovery from offseason double-groin surgery, but has shown no ill effects from his playing time on special teams. An inexperienced player, Myers would seem to have potential as an every-down corner, but it may be too late in a crucial season to put such an inexperienced player on the field on every down.
The other two options, Harris and Buckley, are more experienced players, but might not have the upside of Myers. Buckley has seen significant time as a nickel back this season and easily has as much experience as any corner, but the question remains whether he is capable of combating both the run and the pass on a down by down basis. Harris has played at both safety and nickel back this year and will likely see action regardless of who gets the start in place of Smith.
In all likelihood, no matter who gets the start, multiple players will be asked to make up for the loss of Smith. While Ty Law will likely be matched up for most of the night on Sunday with Jets receiver Laveranues Coles, the rest of the defensive backfield will be left to counter other New York threats such as Wayne Chrebet and Santana Moss. Smith's loss could put even more pressure on Patriots Head Coach Bill Belichick and defensive coordinator Romeo Crennel's schemes to help counter a resurgent Chad Pennington-led Jets offense.
The shoulder injury to Smith is his first major injury since he missed most of the 1999 season with the Jets with a broken clavicle. Smith had played in 48 of a possible 49 games over the last three seasons.
In other injury news linebacker Tedy Bruschi, tight end Cam Cleeland, tackle Kenyatta Jones and wide receiver Deion Branch were all also held out of practice on Thursday.
Five Patriots were elected to the Pro Bowl on Thursday. Richard Seymour, Ty Law, Lawyer Milloy, Adam Vinatieri and Larry Izzo were all chosen to play in the Feb. 3 game in Hawaii.
It was the first selection for Seymour and Vinatieri, second for Izzo, third for Law and fourth for Milloy