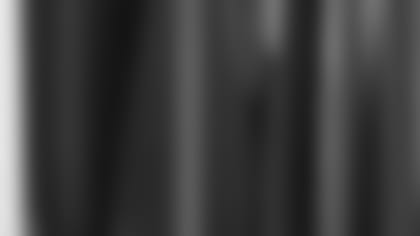 ]()
            Count Patriots linebacker Ted Johnson as one of the people most excited about the team's return to the 3-4 as its base defensive front for 2003. A guy who played in the 3-4 in both high school and in college at Colorado, the 6-4, 253-pound eight year NFL veteran has always been known as a run stopper and thinks he and the rest of the New England defense will be more able to do their jobs in the front.  

A team that struggled against the run, especially in giving up big plays early in the season, New England should be at worst a more stable front in the 3-4. Johnson believes that at times in 2002 the Patriots defense had a bit too much on its proverbial plate.
"I think there were times when, whether guys want to admit it or not, where from a schematic standpoint it was probably overwhelming," Johnson said of the units struggles in 2002. "Sometimes it is feast or famine, truly. If it is working early on then we feed off of that and your confidence grows and grows. But if something is exploited early on, then it's a hold on to your [butt] kind of thing and let's try and fix it. But if the problem never gets fixed, then it is a long day. We had too many long days."
And then when the big plays started cracking through what, at least through the first couple of games of the season, appeared to be a strong defense, players began trying to do too much. Johnson thinks that when guys starting looking to go above and beyond, that is when things began to snowball in the wrong direction.
"That's when things are going bad guys start helping other guys and forgetting to do their job first," Johnson said. "You just want to be able to know that the guy in front of you is going to do his job so that it is a very consistent, week in and week out and play in and play out that your are getting the same thing every time. Then you just get really good at your technique and your fits and football becomes instinctive again as opposed to scheming where a little bit of your instinct is taken away because you are on the run thinking of your assignment. And that's not good."
As much as Johnson is happy to return to what he feels is basic football, he knows the 3-4 front will put some added pressure on the inside linebackers and nose tackle.
"What it does is put a ton of pressure on the interior guys to hold up," Johnson said. "And in this day and age of schemes and shooting the gaps there is not a premium on technique anymore. There is more of an emphasis put on, 'How can we out-scheme the opponent?' This is basic football at the best in the 3-4."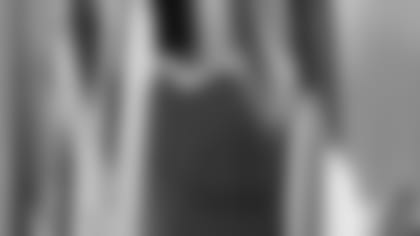 ]()
            "It puts a premium on technique, especially with the nose and our two five techniques too, our two tackles. But it is a simpler defense in a lot of ways too. Because to be called a 3-4 you can't really vary your fronts too much. You have to keep them the same. So it lets players play; it's very instinctive."  

For more of Ted Johnson's thoughts on the 3-4, as well as those of defensive coordinator Romeo Crennel, look for a feature on the topic in the July issue of Patriots Football Weekly on newsstands next Wednesday