In stark contrast to the preseason of 2001, where potential distractions arose seemingly by the day, the Patriots preparations for their title defense have gone on with very few bumps in the road. But as the season draws near, the team is dealing with a potential problem that could leave it shorthanded for Monday night's opener against Pittsburgh.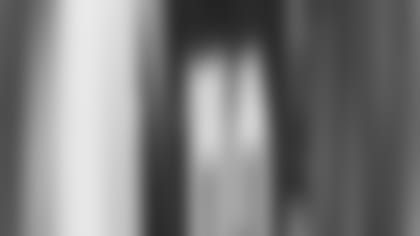 ]()
            Linebacker Ted Johnson was missing from the locker room for the second straight day and is not with the team. A report in Thursday's Boston Herald indicated that Johnson has been away from the team since Wednesday, the first day of practice since the game plan for the Steelers was formally implemented.  

Johnson was with the team on Monday before enjoying the players' off day on Tuesday. When the team returned to begin preparing for Pittsburgh on Wednesday, Johnson wasn't there. Head Coach Bill Belichick refused to sya much about the situation, choosing to focus on his team's preparation for the opener.
"I've talked with Ted a couple of times," Belichick said. "I would not want to say anything on his behalf or try to characterize anything for him. I would just say that he is not here, and the people that are here are going to continue our preparations for the Steelers game Monday night."
Belichick said he didn't know if Johnson would return but did say that Johnson didn't cite an injury as the reason ofr his departure.
When asked if Johnson's actions surprised him, Belichick's answer may be an indication that Johnson will not be back: "I talked to Ted so he's made his decision. We're preparing for the game and moving forward."
The Herald report quoted a "source familiar with the situation" as saying that Johnson "was unhappy with a few things."
Johnson signed a five-year, $25 million contract extension in 1998 and has had it reworked six times since. This past offseason, he took a major pay cut and decided to return after fielding an offer from Green Bay. Johnson's base salary went from just more than $3 million to the veteran minimum of $650,000. He did receive a $1 million roster bonus in March but he lost a great deal of potential income agreeing to the restructuring.
At the time, Johnson was quoted as saying one of the reasons he decided to return was that Belichick assured him he would be a legitimate part of the defense after being relegated to a smaller role down the stretch in 2001 when he returned from a knee injury.
In 2000 he was limited to 13 games because of a variety of nagging injuries, and last year lost his starting job to Tedy Bruschi in November because of a knee injury he suffered in practice during the week leading up to the St. Louis game. Since signing the extension, Johnson has missed 21 games due to injury.
He suffered the first concussion of his professional career during the preseason opener against the Giants and missed the next two games. He returned last week for the finale against Washington and appeared to be ready to start the season.
Now, Johnson is the only one who knows if or when that will ever take place. Belichick informed the team of the situation Thursday morning but offered very few details to the players as well.
"Ted's a friend of mine and that's his business," Bruschi said. "I don't have anything to say and I certainly can't speak for him. It is different not seeing him over there [at his locker] though. It is different."
Defensive end Willie McGinest, who along with Ty Law and Troy Brown have played with Johnson since the linebacker's career began in 1995, echoed Bruschi's sentiments.
"I don't really know personally what's going on," he said. "I hope everything works out and he talks to the organization and they get everything straight."
Attempts to reach Johnson and his agent, Jack Mills, were unsuccessful. Johnson's absence leaves the team thin at middle linebacker with Bruschi and special teams ace Larry Izzo the lone players on the roster with experience at the position. Ula Tuitele, who enjoyed a strong preseason, was released on Sept. 1 and subsequently picked up by Buffalo, ruling out his return.
If Johnson remains AWOL, he would be subject to similar actions taken against wide receiver Terry Glenn last year. Glenn was placed on the reserve/left squad list after receiving a so-called "five-day letter" informing him of the team's rights if he decided to stay away for longer than that period. Belichick indicated that Johnson would be dealt with similarly.
"I have a lot of respect for Ted as a person and as a player," Belichick said when asked about potential disciplinary action. "Nevertheless the procedure that I've followed on the team when we've had similar situations in the past have been consistent. Without getting into detail about them because they're personal, or in some cases things I can't publicly discuss, they're consistent."
The Patriots released defensive lineman Jace Sayler from the practice squad and signed offensive lineman Brandon Gorin to replace him. Gorin played his college ball with Matt Light at Purdue and was recently released by San Diego.