Nearly as fast as Ted Johnson disappeared from the Patriots, he returned to the New England locker room on Friday.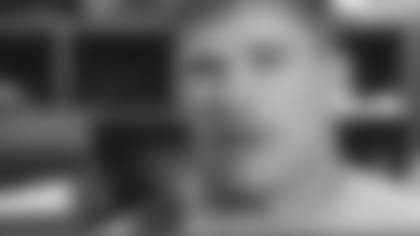 ]()
            With reports in the media speculating that Johnson was upset after finding out earlier in the week that he would not be active for the Monday night opener against the Steelers, Johnson returned to the team Friday morning and addressed the media in the locker room. After saying that his departure had nothing to do with money or any sort of rift with teammates, he simply said he was looking out for his own best interests.  

"For me it was about self-preservation," Johnson said to a larger group of reporters in front of his locker. "A line was crossed and I really had no other options, so I did what I had to do to protect my self interests. I guess I'm old-fashioned—when a man gives you his word on something and you believe it. I guess I suffer from idealism, I don't know. Some things were said and they really haven't followed through that way. That's the way it is. I love playing for this town, I love playing with these guys and I'm here to obligate my contract and that's what we're going to do—I'm going to obligate my contract and it's business as usual."
Earlier in the day Patriots Head Coach Bill Belichick addressed the Johnson situation by denying published reports that he or another coach told Johnson that he would not be active on Monday.
"The only thing that I would say is that I think that there was some type of public report that I had told Ted earlier in the week that he would not be active for the Pittsburgh game," Belichick said. "That, in fact, is not true and Ted and I both understand that. That was clearly not the way it was communicated to him."
With Johnson's return to the team late in the week, his status for the opener is still unknown. Belichick said that that decision had not yet been made and that it likely wouldn't be announced until game time.
]()
            Johnson said that his decision to leave the team was not an easy one and that his emotional state at this time was also not ideal.  

"I don't regret the events up to this point," Johnson said. "Anybody with any self-respect or any dignity would do the same thing. I was protecting myself and my interests."
"I think it is hard. If your mind, body and soul aren't into it, it's hard. So that's my challenge. I haven't been on the field yet, but right now this isn't easy. But that's my challenge to make sure I get my mind back where I wholeheartedly into this team and support these guys. I've talk to them all. They know how I feel about them. I came back because of the guys I've played with. They've shown me a lot of support and I appreciate that."
So while Johnson is back practicing and at least communicating with Belichick and the organization, the air is definitely not completely clear around the issue. When told that Belichick had labeled the situation as a misunderstanding, Johnson responded with an alternate view.
"That Bill's opinion," Johnson said. "I'm not of the same opinion."
The good news is that Ted Johnson is back with his team. The bad news is that the situation doesn't really seem to be resolved. The next step will be Monday night when Johnson may or may not play. The near future could be a very interesting time for the Patriots and now jolted veteran middle linebacker.
For more comments from Ted Johnson check out his extended interview with Patriots Video News right here on Patriots.com.
The Patriots announced late Thursday that they had re-signed veteran cornerback Terrell Buckley. The signing and subsequent return of Johnson forced the team to make a roster move to stay under the 53-man limit. The team announced that they had released cornerback Jimmy Hitchcock Friday morning.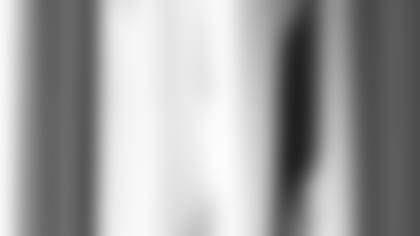 ]()
            Buckley rejoins his teammates from last season where he played a significant role making a number of big plays in the Patriots Super Bowl championship season. Buckley had signed with the Tampa Bay Buccaneers in the offseason, but was cut late in training camp as the situation didn't work out for either the team or the player.  

"The Tampa thing didn't work out, but I still feel like I've got some juice left," Buckley said on Friday. "I am happy to be here. I talked to some of the guys before I signed and I felt good about the situation. I just want to play some football."
Belichick said the decision as to whether Buckley could be ready for Monday night would be made over the weekend as they evaluate his practice action. The possibility of Buckley seeing time in the opener can only be strengthened by the fact that he is familiar with the system from last year and completed training camp in Tampa.
"We need to see whether he is [ready] or not," Belichick said. "I don't know. We have a couple of days of practice before the game and we'll see what he looks like."
Buckley will wear number 22 in his second tour with the Patriots