Josh McDaniels is moving on from New England after being named head coach of the Las Vegas Raiders, but the move is bittersweet.
The former Patriots offensive coordinator reflected on his 21 years with the team Wednesday, taking out a full-page ad in The Boston Globe to bid farewell to the organization that shaped the course of his life.
"When I moved here 20 years ago, I had no children, no wife, no NFL experience and of course no Super Bowl ring," McDaniels wrote in his 1000-word tribute.
"Two decades here have given me a magnificent wife, 4 magnificent kids and 6 Super bowl rings. Through school carpools, club sports, my kids' friendships, Nor'easters, the pandemic and my crazy schedule, you've always been there for us. You drew a perfect picture of what 'HOME' for an NFL football coach should be."
McDaniels' lengthy goodbye touched on his humble beginnings as a scouting assistant with the Patriots in 2001 -- a season that included a Super Bowl ring for him and an engagement ring for his wife, Laura, after he proposed at the Foxboro Residence Inn.
That was only the start for McDaniels, personally and professionally.
Three seasons as New England's offensive coordinator from 2006-2008 led to his first head coaching job with the Denver Broncos, but he returned to New England from 2012-2021 -- turning down a head coaching role with the Indianapolis Colts to continue working with the Patriots after the 2019 season.
Even in the moment, McDaniels knew what he had working with Robert Kraft, Bill Belichick and Tom Brady.
"3 GOATS?!? What a collection of talent I was privileged to work with here," McDaniels wrote of the owner, coach and quarterback, respectively.
McDaniels wrote of his relationship with all three, referring to his time with Brady as having a "front-row seat" to "watch TB12 play the most important position in all of team sports better than anyone has ever played it."
Of Belichick, who gave him his start in the NFL and named him an offensive coordinator at just 29-years-old, McDaniels said "Bill taught me how to teach others how to pay this game I love, and sculpted me into the coach I am today. Bill's brilliance has been matched in my life only by his generosity, his willingness to share with me invaluable coaching axioms that have shaped and will continue to shape my career and my life immeasurably."
While thanking the entire Kraft family for all they did to support the Patriots' dynasty, McDaniels didn't hold back.
"The third and final GOAT here is the man at the very top of the New England Patriots pyramid of success: RKK," McDaniels said.
"Robert is relentless in his pursuit of excellence, and his results in business and with his football team speak to his unwillingness to lose. But RKK is a GOAT to me because of the life lessons he's taught me and because of how warm and caring he has always been to me and my family. He treated me like a son, and I always felt his genuine support and love. The nostalgic, deeply emotional and hopeful phone call I shared with Robert the day I took the Raiders job is one I will cherish forever."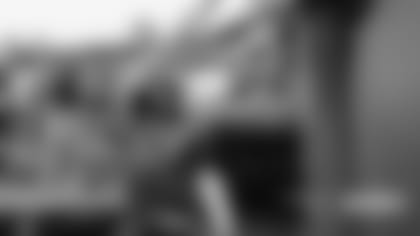 McDaniels ultimately helped New England to six Super Bowl victories during his 14 seasons as its offensive coordinator. The relationships he made along the way are hard to walk away from, as is the Patriots fan base.
"I will miss you, all of you Patriots fans, more than you know," McDaniels said. "You are the epitome of resilience and the definition of support. ... There is a reason they call Boston the best sports city in the world."