Kendrick Bourne is new to New England, signing with the Patriots this offseason, but he is wasting no time getting acclimated in philanthropic work. On Thursday morning, Bourne joined the Big Brothers Big Sisters of Eastern Massachusetts for their annual golf tournament, which raises money for their mentorship programming throughout the year.
Bourne rated his golf game as a "four" on a scale of one to 10, but the hope of shooting under par wasn't what got him to Plymouth's Pinehills Golf Club at 8:30 a.m. It's much bigger than that.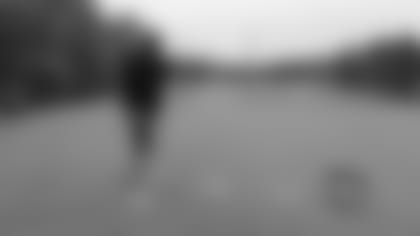 Though Bourne wasn't a part of Big Brothers Big Sisters as a kid, he knows exactly how important it is to have great mentors in your life to keep you on the right path. He pointed to his dad, his older brother, his high school football coach and his agent as people who took time to make sure he was making smart decisions.
"Just growing up, they were always there for me to show me the right way, to give me good and bad examples of their lives, what they went through at that age," Bourne said. "Just to be able to help me through those hard times of bad decision or good decisions, it was really big for me, knowing the consequences of the bad decisions and knowing the good of the good decisions. I just had the best of both worlds, and having a lot of mentors did help me get to where I'm at today."
Big Brothers Big Sisters is a national organization that pairs kids in under-resourced families with adult mentors in their communities, forging friendships that empower and encourage them to thrive. Bourne isn't just throwing his name behind the cause; he's joining as an honorary board member, as well. He'll be involved throughout the year by mentoring matched up pairs.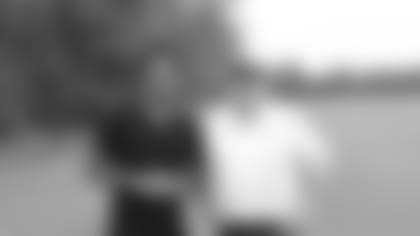 "I just want to be that guy that they can rely on, ask questions if they're confused and just really be there for them," he said. "Be a part of their life. Like I said, they really helped me change my life. I want to make a kid say, 'Kendrick helped me change my life around at a tough time.'"
CEO of Big Brothers Big Sisters of Eastern Massachusetts Mark O'Donnell said ultimately that mentality was a large part of why the organization wanted to work with Bourne in the first place. It's simple: his interest is authentic.
"I asked him and his team a million times, I need to know he cares about this mission. It was clear to me that he cares about this mission, he cares about them. It wasn't so much that he was in need of a mentor, and some organization like this came in and helped him," he said. "It was the realization that if he didn't have his support group that he wouldn't be where he is today. First and foremost, I believe he's here because he cares."
While Bourne is still getting used to his new home and new region, volunteering and mentoring is a great way for him to get to know the area and the people who live here. Giving back and spending time helping others has always been a priority. Coming to New England is no different.
"I want to give back. I don't want to be selfish. I've been giving back all my life, Bourne said. "So just to start to do it in my in a new community I'm in is just awesome. Look, I'm doing it out of my heart with a good purpose. I really want to help the youth and this is a good start."