Rookie fourth-round pick Dan Klecko has done it all for the Patriots this season. From nose tackle to defensive end to linebacker to fullback to special teams player, Klecko has done everything the coaches have asked of him. Now he can add the Shaw's/Kimberly-Clark Patriots 12th Player Award to his list of accomplishments in his short NFL career.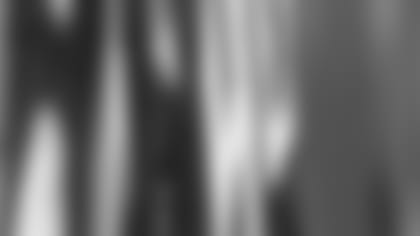 ]()
            Klecko won the ninth annual 12th Player Award after Patriots fans voted in record numbers online and on ballots in Shaw's circulars. Past winners of the award, given to the Patriots player who "best exemplifies what it means to be a Patriot—hard work, hustle, team spirit and excellence both on and off the field," include Tedy Bruschi, Tom Brady and Adam Vinatieri.  

"First of all I'd like to thank Shaw's and Kimberly-Clark for keeping this award for the last nine years," Klecko said at the award presentation at Gillette Stadium on Tuesday. "For all the fans that voted for me, thank you very much. This is just a great honor and I never would have expected to be standing here this season."
Klecko then jokingly asked, "Does this come with any free food?"
The 5-11, 283-pound former Temple star and Big East Defensive Player of the Year has played in 12 games this season recording 13 tackles, 1.5 sacks, one fumble recovery and one special teams tackle. He's also seen action at fullback where he carried the ball twice for five yards while contributing with a number of blocks in short-yardage situations.
Klecko, who has become somewhat of a cult star in his early career in New England, was quick to praise the warm welcome Patriots fans have given him in his first pro season.
"I came from a college program that didn't have a lot of fan support," Klecko said. "It was great to come up to New England where there are fans like nowhere else in the country. It's great."
Rosevelt Colvin is slowly recovering from the hip injury and subsequent surgery that put an end to his first season in New England before it even got a chance to get rolling. The linebacker was in the New England locker room on Tuesday, walking without the aid of crutches or any other device and without any noticeable limp.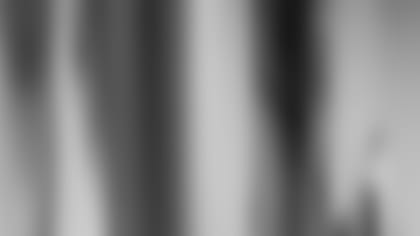 ]()
            Although Colvin hesitated in putting any sort of timetable on his rehabilitation process, he was very upbeat about how the process has progressed to date.  

"I don't think there is a timetable," Colvin said. "We are just going to take it day by day."
He also said that the hardest initial hurdle that he faced in what will be a long road back was getting to the point where walking became a normal function again.
"Making it seem like it was natural [was hard]," Colvin said. "It's pretty much there, probably 85-percent."
Aside from his regular trips to the stadium to work out, Colvin has also been on the New England sideline for the last couple home games. Despite his early-season injury, the prized free agent addition says he feels he has remained a part of the team and looks forward to rejoining his defensive teammates, a defense that has played so well without him, next season.
"I feel like I am part of the team, but it is difficult because I can't go out there and actually contribute physically," Colvin said. "If the guys weren't out there doing well I think it would worse, but they are doing a good job. So I am happy."
And is the defense so good that there might not be room for Colvin in 2004?
"They are that good, but I think you always have room for a good guy and I think I am a good guy," Colvin said with a smile. "So hopefully they'll have room for me."
The Patriots will honor 75 members from all of the military branches at "Military Appreciation Day" during Saturday's regular season finale. Among the pre-game events there will be a fly-over by four military A-10 jest from the Massachusetts Army National Guard, SFC Laura Dause of the Army Field Band Soldiers Chorus will perform the national anthem and Purple Heart recipient Army SFC David A. Ainslie will participate in the coin toss. … The league has released the starting times and television networks for the 2003 playoffs. For games that could involve the Patriots, one AFC Divisional playoff game will be played on Saturday Jan. 10 at 8:15 p.m. while the other will be Sunday Jan. 11 at 1:00. The AFC Championship will be Sunday Jan. 18th at 3:00 p.m.