It [stinks] that it had to go that way, but we got beat by a good team this weekend. We came into the game with a slow tempo. I guess we were trying to slow the pace of the game down, but they jumped out on us. We tried to make a late comeback and they just won the game. We were just looking for that spark. I felt like once we got the late touchdown that everything was playing into our hands. But then we got the late turnover that just ended all our hopes and dreams.
The atmosphere for our final home game was great. That's what I am used to seeing. It was more like being back in New England and seeing all the people at the games because just about every seat was taken this week. We wished we could have put on a better show for the crowd earlier in the game, but they came through for us in the end. They let us know that they were there until the end.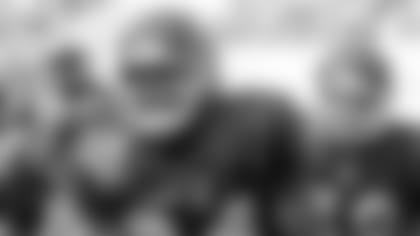 ]()A lot of people on our team took the loss real hard. But like I said, we just got beat by a good team. It's just something we have to live with right now. Records don't mean anything in this league. From day one, everyone knew that all the teams were basically the same. Rhein (2-8) had been playing Berlin and Amsterdam tough…unfortunately it just came out that they wanted it more and just beat us.
Personally, I thought I had another pretty good week. I just turned on the jets. I was trying to get to the World Bowl and I just took it upon myself to be the leader of this team and I tried to do what I could to help this team get there. I feel like I have been getting stronger each week. I feel like that is helping me. My line was giving me a good look. I can't take all the credit. They gave me some good looks and holes and I felt like my confidence has built up more to be patient and wait on things and that has helped me a whole lot.
The way I have been running lately does ease the disappointment of not making the World Bowl a little bit. You want to win, but you also know you want to come over here and try to get better so you can go back to the United States…so that teams back in the U.S. will say 'He did this and he did that.' I feel like I did that and accomplished some things over here.
But the season isn't quite over and we still have to be up to play Berlin this week. You have to get motivated, as I was telling some of the players today, you still have to go out there and perform. Just because we are not going to the World Bowl, you can still blow your chances of getting a good look in the league. So we just have to go out there and do our best and basically you just want to go out there and keep from getting hurt. So while part of you does start to think about getting back to work in New England, you have to show that you are a competitive person. You have to pump yourself up and go out and play hard regardless of what you are playing for. That's my attitude.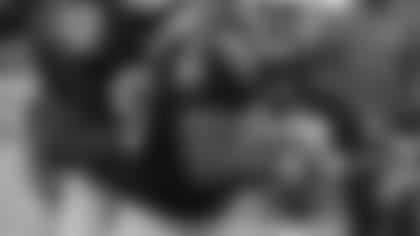 ]()With that said, I am ready to return to New England. I am ready for any obstacles that come along. I am ready to show what I can do now. What I have done over here is going to be an advantage to me. A lot of teams hadn't seen me play on this level. So now they had a chance to see what I can do and how I play. Hopefully I can keep that confidence and take that to the next level. I am going to take one step at a time and I am just going to try to make the roster. Then from there I will do what I can. It's going to be a battle. You have good people coming in every day. Hopefully I am going to go out there and prove that I am just as good as the next man. And it won't be hard going from the top running back here to fighting for a job with the Patriots because, like I said, this level here is a developmental level. When I get back to the NFL I am still a young player so I am still trying to develop as I go.