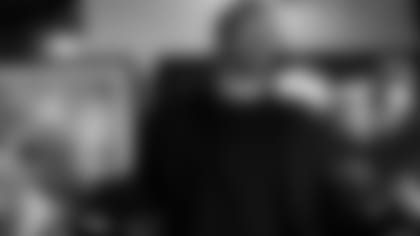 Matt Light** was always one of the most charitable members of the Patriots and that hasn't stopped since his retirement following the 2011 season. Light, the three-time Pro Bowl left tackle for New England, will host his second annual Cornhole Commotion inside the Dana Farber Field House at Gillette Stadium on June 14.
Proceeds from the event will benefit the Matt Light Foundation, which focuses on youth empowerment. Light is also hoping to set a record with this year's event, which currently stands at 288 players at a tournament in North Carolina.
Last year Light attracted 256 participants and organizers expect more than 150 teams and 300 players this time around. The celebration is scheduled to run from 12 p.m.-7 p.m. with the final four teams going at it on the practice fields outside the Field House.
In addition to the tournament - players, observers and families can enjoy NFL Experience inflatables, activities, games, novelties, face-painting, food, drink, water amusements, raffles and entertainment featuring King Richard's Faire cast members both inside the Field House and outside in the enhanced FunFest KidZone.
The winning team will walk away with a $1,000 cash prize and bragging rights. The three other semifinalists will receive $800, $500 and $200, respectively. Registration is underway for at www.mattlight72.com.