FOXBOROUGH, Mass. - The New England Patriots announced today that former offensive tackle Matt Light has been voted by the fans as the 27th person to be inducted into the Patriots Hall of Fame. Light spent his entire 11-year career (2001-11) with New England and played a major role in leading the Patriots to 11 consecutive winning seasons, including nine division championships, five conference crowns and three Super Bowls titles. He joins Kevin Faulk (2016), Troy Brown (2012) and Tedy Bruschi (2013) as the fourth player to enter The Hall as a career Patriot with three Super Bowl rings.
Light was selected by New England in the second round (48th overall) of the 2001 NFL Draft out of Purdue and anchored the offensive line at left tackle while protecting Tom Brady's blind side for more than a decade. He played in 155 regular-season games with 153 starts, as well as starting all 20 postseason games during his career. Under his stewardship, the Patriots' offense ranked among the top 10 seven times. As a rookie, he helped the Patriots claim their first Super Bowl title in franchise history. In 2011, he bookended his career with his fifth Super Bowl appearance, starting at left tackle in Super Bowl XLVI in the final game of his career. With that start, he joined Brady (8), Cornelius Bennett (5), John Elway (5) and Charles Haley (5) as the only players in NFL history to start in at least five Super Bowls.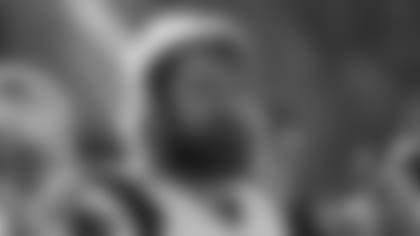 "For 11 seasons, Matt's many accomplishments, both on and off the field, made him the consummate Patriot," said Patriots Chairman and CEO Robert Kraft. "His contributions helped the Patriots become champions on the field and in the community. For more than a decade, Matt fearlessly protected Tom Brady's blind side and played an immeasurably important role in delivering three Super Bowl titles and five conference championships. As proud as I am of Matt's many contributions to those championship teams, I truly believe that his lasting legacy will be measured by the many positive things he and his wife, Susie, have done to help others in the community. Their investment in the lives of children will pay dividends for generations to come."
Light's induction ceremony will be held on the NRG Plaza outside The Hall at Patriot Place presented by Raytheon on Saturday, Sept. 29, at a time yet to be determined. The outdoor hall of fame ceremony is free and open to the public. Fans of all ages are welcome and encouraged to attend. In addition, Light will be honored with a halftime ceremony during the Patriots home game against the Miami Dolphins on Sunday, Sept. 30.
In 2009, Light was recognized as one of the best players in franchise history when he was named to the Patriots' 50th Anniversary Team. Light earned Pro Bowl honors following the 2006, 2007 and 2010 seasons. In 2007, his Pro Bowl nod was accompanied by Associated Press All-Pro First-Team and Pro Football Weekly All-NFL Team honors after helping New England finish first in total offense and a then-NFL record 589 total points and 75 touchdowns. Beyond his impressive on-field accomplishments, Light was also one of the most active players in donating his time to support community initiatives, and in 2005 he earned the Patriots' Ron Burton Community Service Award. He founded "The Light Foundation"
in 2002, an organization that is dedicated to empowering young people through grants, scholarships and outdoor activities, which he continues to oversee today.
Beginning in 2007, the Patriots started a new hall of fame tradition, inducting at least one player to the team's hall of fame each year. The process for induction involves a panel of media, alumni and staff who collectively nominate the players or head coaches most deserving of induction. After the nominations are made, the committee votes and the top three tallies become that year's finalists. The Patriots then give their fans the opportunity to vote online to make the annual selection, the only team in the NFL that allows the fans to make the final selection of each year's nominees. The New England Patriots held their annual nomination committee meeting on April 4 to select this year's Patriots Hall of Fame candidates. The finalists were (listed in alphabetical order) Light, defensive lineman Richard Seymour and linebacker Mike Vrabel.
About the Patriots Hall of Fame
The Patriots Hall of Fame was officially formed in 1991 after John Hannah became the first Patriots player to be inducted into the Pro Football Hall of Fame. With the hall of fame, the Patriots created a new way of honoring their greatest players. When The Hall at Patriot Place presented by Raytheon opened in 2008, Patriots players, past and present, finally had a place where their legacies would be preserved and available to fans year round. Enshrinement into The Hall is the franchise's highest honor befitting of the franchise's greatest players, with 30-foot video pylons displaying each enshrinee. Beginning in 2007, fans became part of the hall of fame tradition as active participants in the selection process.
Light joins 24 other Patriot greats and two contributors now in the New England Patriots Hall of Fame. Those 27 members are listed below in alphabetical order with the year of their induction in parenthesis:
Houston Antwine (2015)
Bruce Armstrong (2001)
Raymond Clayborn (2017)
Drew Bledsoe (2011)
Troy Brown (2012)
Tedy Bruschi (2013)
Nick Buoniconti (1992)
Gino Cappelletti (1992)
Ben Coates (2008)
Sam Cunningham (2010)
Bob Dee (1993)
Kevin Faulk (2016)
Steve Grogan (1995)
John Hannah (1991)
Mike Haynes (1994)
Jim Lee Hunt (1993)
Ty Law (2014)
Matt Light (2018)
Willie McGinest (2015)
Stanley Morgan (2007
Jon Morris (2011)
Jim Nance (2009)
Steve Nelson (1993)
Vito "Babe" Parilli (1993)
Andre Tippett (1999)
Contributors:
William H. "Billy" Sullivan, Jr. (2009)
Gil Santos (2013)
About The Hall at Patriot Place presented by Raytheon
The Hall at Patriot Place presented by Raytheon is the crown jewel of Patriot Place and the only sports and education experience of its kind. Through a dazzling array of interactive multimedia exhibits, artifacts never before viewable by the public and home of the Patriots' five Lombardi Trophies, The Hall at Patriot Place presented by Raytheon showcases the tradition of the New England Patriots, explores the history of football in New England and promotes math and science education for the thousands of schoolchildren who visit each year. For more information, please visit www.thehallatpatriotplace.com.