Josh McDanielsis following Horace Greeley's* advice.
The young man is, indeed, going west.
*(Greeley, a 19th century journalist, made the phrase "Go west, young man, and grow up with the country" popular, to promote the many opportunities on the American frontier, but the line was said to have first been penned by writer John Soule.)
The Denver Broncos have announced on their website that at 7 p.m. Eastern (5 Mountain), they will introduce the 32-year-old McDaniels as their new head coach. McDaniels' press conference will be held at the team's executive offices and training facility in Englewood, Co.
Over the weekend, McDaniels agreed to a four-year contract to become Denver's 12th head coach in team history, succeeding the popular Mike Shanahan. In his 14 years as Broncos coach, Shanahan led the club to its only two Super Bowl victories (in 1997 and '98).
McDaniels, who has spent his entire NFL career with the Patriots (eight seasons), worked his way up the coaching ladder, beginning as a personnel/coaching assistant in 2001. His main tasks included breaking down film for the coaching staff. In 2004, he was named quarterbacks coach, a job he maintained after being promoted to offensive coordinator in '06.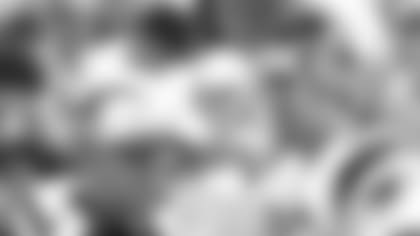 ]()His tutelage of QB Matt Casselthis past season, plus his direction of New England's record-smashing 2007 offense, gave rise to calls in NFL circles for McDaniels to be considered as a head coaching prospect.
Since the Patriots' season ended last month, McDaniels' name has been mentioned as a candidate for several other head coaching vacancies around the NFL, including Cleveland and St. Louis. But in recent days, it appeared he was becoming Denver's top choice. The Broncos confirmed those rumors on Sunday.
McDaniels' departure creates a significant void in the Patriots coaching staff. However, head coach Bill Belichickhas options for promoting from within, if he so chooses.
Tight ends coach Pete Mangurianwas Atlanta's offensive coordinator in 2003 and has 17 years of NFL coaching experience on his résumé. And wide receivers coach Bill O'Brien, entering his third NFL season, was the offensive coordinator on the college level at Georgia Tech (2001-02) and Duke (2005-06).
Of course, Belichick could also look to a coach currently outside the organization to replace McDaniels. He could even take a more active role in the offense, as he did when McDaniels first became quarterbacks coach.
Regardless of what Belichick ultimately decides, his coaching staff will have a significantly new look to it in 2009.