Some great NFL players have risen through New Jersey's high school ranks. Brian Cushing, the 2009 Defensive Rookie of the Year, is the latest example.
In his 34 years as a championship head coach at Garden State powerhouses Bergen Catholic and St. Joseph Regional, Tony Karcich has coached more than a handful of eventual pro players. He knows an elite prospect when he sees one.
That's not the impression he got, however, upon first laying eyes on Devin McCourty and his twin brother, Jason, who's entering his [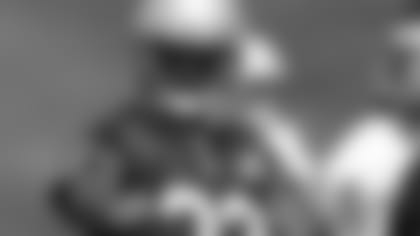 ]()second season as a cornerback for the Tennessee Titans.
"I thought, 'Are you kidding me?' We had about 20 other kids I thought that about," said Karcich, "but not them."
Karcich remembers the McCourty twins, as incoming freshman at St. Joseph, "were barely 5-7, 140 pounds, soaking wet." Always clean-cut and dressed alike, Devin and Jason were "kind of cute-looking kids," Karcich recalled with a chuckle and a thick New Jersey accent.
But by the following season, 2002, both McCourty brothers were starting for St. Joseph, which was in the midst of a seven-year run as state champions under Karcich. Both were impressive athletes, but Devin had a slight edge because he was the first to win a starting job, and, as the safety, he was calling out the coverages and making the adjustments.
"He picked things up so quickly," said Karcich. "If he wasn't playing, he'd be coaching. He's extremely football smart. He's like a coach on the field. That's probably the first time I've ever trusted a sophomore to check coverages for us. But he could handle that."
The McCourty twins were on their way to football fame, with Devin leading the way. Until fate intervened in their senior seasons.
Devin suffered a serious injury that cause a muscle in his hip to tear away from the bone. As a result, he missed a couple of games, and when he returned, he was limited in what he could do. Meanwhile, brother Jason was not only playing defense, but also starting at tailback for St. Joseph and averaging 11 yards per carry. That made the college scouts take notice.
"At this level," Karcich explained, "it's easier to recruit offense. DBs in high school rarely pop on the film. It's hard to recruit them. So Jason had more scholarship offers."
Jason came very close to accepting the overtures from Boston College, whose lead recruiter at the time was a former player for Karcich at Bergen Catholic. But that would have meant breaking up the inseparable duo. So, when he went on his visit to Rutgers, Devin came along. Greg Schiano's coaching staff fell in love with both of them, to the delight of the McCourtys, who wouldn't have to leave New Jersey or each other.
Despite his impressive visit, Devin couldn't convince the Rutgers coaches to play him right away. He was redshirted as a freshman, while Jason, based on his high school highlight reel, got to contribute immediately. That's how he wound up in the NFL before Devin, as a sixth-round selection by Tennessee a year ago.
Clearly, Devin's four years in Piscataway were enough to prove to pro scouts that what Karcich had seen early on was indeed true – he was the more talented McCourty.
As good as they are on the football field, Karcich believes the McCourty twins are even better people off it.
"When I think about Devin, the first thing that comes to mind is not his athleticism," he insisted. "He was just an awesome, awesome kid. A team player. It was never about him, it was always about the team.
"He and his brother weren't just leaders and role models for our kids, they were an inspiration to our coaches, too. We'd sit around in meetings and say, 'Is it possible they're that good as people?' They just do everything right. Kids usually make mistakes. But I've never witnessed a mistake by them."
A success that Karcich credits to their mother, who, after losing her husband when the boys were very young, was forced to raise [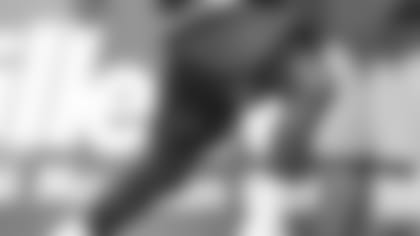 ]()them and their older brother. Her hard work is now paying dividends for New England.
Many Patriots observers may have been surprised that Bill Belichick drafted a cornerback with a strong special teams background with New England's first-round pick this year, when all signs pointed to the Patriots taking a pass rushing outside linebacker. Karcich, a lifelong northern New Jersey resident, remembers well when Belichick was defensive coordinator of the Giants. Though he's never met the man, Karcich believes McCourty will be exactly the kind of player that the Patriots head coach always desires and fans will grow to love.
"I think it's critical to get someone you can trust, on and off the field. They're part of the chemistry of the team, and you can't underestimate what that means to the success of the team," said Karcich.
"With young guys, it's hard to measure, but I think Devin will make a huge impact year after year after year in New England. He's a company man, does everything that's asked of him, and always says and does the right thing. He won't get up on a bench and start yelling and screaming to motivate his teammates, but his actions will show his leadership."
In conclusion, Karcich paid McCourty perhaps the best compliment an athlete can receive.
"As a coach, you always hope to leave your mark on a player. But every now and then, a player leaves his mark on the coach."
This story first appeared in the May issue of Patriots Football Weekly.