Without much fanfare, **Matthew Slater** made news earlier this month. He became the first of the Patriots' 2008 draft choices to sign with the team.
That means no contract squabbles will preclude him from reporting on time to training camp, which begins late next month. Which is good for Slater, because he'll need all the time he can get in camp to impress the coaches.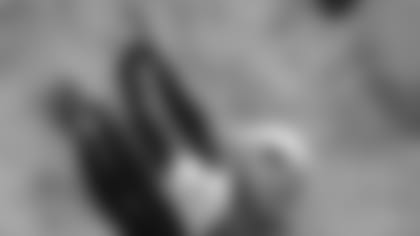 ]()Not only does he fight the battle of being a late-round draft pick, he's also trying to find his niche in the NFL. During rookie minicamp, passing camp, and minicamp with the Patriots, Slater has worn a white (offensive) jersey and occasionally worked with the wide receivers. But just as often, he'd don a blue pinney and join the defensive backs. He also returned kicks for the special teams units.
College wasn't much different for Slater, the son of NFL Hall of Fame offensive lineman **Jackie Slater**. In his four years at UCLA, the younger Slater did just about everything but play trombone in the Bruins marching band. Wide receiver. Cornerback. Safety. Gunner. Kick returner. If the Patriots are looking for a player with versatility, they found one in Slater.
"I think he's going to do really well in New England," said former UCLA special teams coach Gary DeLoach, for whom Slater played. "Matthew posses all the qualities they look for in a player up there. He'll work his butt off and do everything that's asked of him. I was happy to see him go to the Patriots. It's a perfect fit."
The Bruins had high hopes for Slater as a receiver in 2003, but a turf toe injury caused him to redshirt and miss his entire freshman year. In 2005, Slater sustained a stress reaction in his left leg, forcing him to miss the early part of the season.
Then during his junior year, with the Bruins needing depth at defensive back, Slater moved to cornerback. And while he played in all 13 games as a junior, Slater was limited by a shoulder injury. Things got so frustrating that Slater briefly considered giving up football to run track.
Slater reconsidered leaving the football team and that proved to be a wise choice because everything would change heading into his senior season. Slater had been moved to safety - his third position change in four years - but with standouts Dennis Keyes and Chris Horton already ahead of him on the depth chart, Slater thought of another way to get on the field and contribute.
After making his mark on special teams as a gunner in 2006, Slater approached DeLoach with the idea of becoming a kick returner. It wound up being the best idea Slater ever had.
"He came to me and said he would like to try returning kicks because he felt like it was a way he could help the team out," DeLoach added. "As soon as we saw him, you could see that he was a natural at returning kicks. It really helped Matthew too because he finally found his niche on the team."
In 2007, he averaged 29.0 yards on 34 kickoff returns, finishing first in the Pac10 and 12th nationally. He also returned three kickoffs for touchdowns, which tied him for tops in the country. After three years of playing musical chairs with positions, Slater finally found a home.
Yet, with his pigskin pedigree, the football field has always been a home away from home for Slater. And it's his father's work ethic and respect for the game that Slater took with him to UCLA and now, the NFL.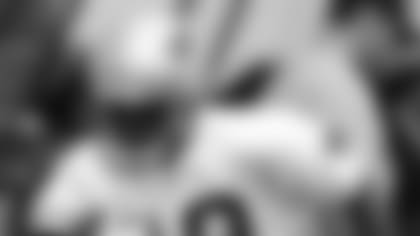 ]()"The thing that sticks out most in me is the way he worked," Slater said when talking about his father. "It wasn't necessarily the games. The games were great and you get to see that and everybody sees that on Sunday, but I saw the things about my dad that people didn't see: the blood, sweat and tears that he put into this game and how he prepared and the respect that he gave to the game of football. I think that's something he has passed on to me."
Slater has no problem doing the dirty work on special teams because it's something he got used to at UCLA. And if he's to make it in the NFL, that's likely how he'll do it.
"I know that's something I have experience in and something that I love to do and I'm not sure if everybody feels that same way when it comes to special teams," Slater said. "I know that that's something I'm looking forward to contributing at and luckily I have been around there and I'm looking forward to continuing it in New England. For me, I'm willing to do whatever coach Belichick and his staff and the organization want me to do. I'm just excited to have an opportunity to keep playing football."
Be sure to watch the latest edition of Patriots Today in which Matthew Slater is interviewed during his recent visit to the Pro Football Hall of Fame with the rest of the Patriots rookie class.