The last day of last August could easily have been the last day of Brandon Deaderick's life.
It was a Monday night, less than two weeks after his 22nd birthday. Deaderick was sitting in a car with a friend in the parking lot of a Tuscaloosa apartment complex. Shortly after 10 p.m., an armed, masked assailant approached the vehicle and demanded that its occupants "give it up."
For a moment, Deaderick thought the man was joking, but when he realized the situation was grave, he reacted instinctively. The [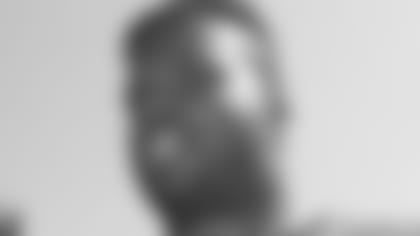 ]()mammoth University of Alabama defensive lineman sprang from the car and tried to disarm the would-be thief. But the nameless, faceless perpetrator fired a shot and fled the scene.
The bullet pierced Deaderick's left arm, and continued through his hip before exiting near his groin. He was rushed to the hospital and treated for his wounds, which he was lucky weren't more severe. Less than a day later, he was released and was watching his teammates practice for the upcoming season opener that Saturday against Virginia Tech.
So strong was his resolve that Deaderick insisted to the team's medical staff and head coach Nick Saban that he suit up and play in the game. They set low expectations, but by mid-week, Deaderick was practicing, and sure enough, on Saturday night, he was in uniform and on the field for the Crimson Tide. They won, 34-24.
Teammates, coaches, fans and anyone else who follows college football and the Alabama program were astonished by Deaderick's remarkable recovery and dedication to his team.
Well, maybe not everyone.
"That didn't surprise me at all, how he bounced back," declared Brad Todd, head football coach at Elizabethtown (Ky.) High School, who was offensive coordinator when Deaderick played there.
"Brandon always had a strong desire to be on the field, no matter what. He'll play hurt and get back on the field as soon as possible. There were times he never came off the field for us."
In high school, Deaderick was about as tall as he is now, according to Todd, but was much lighter, weighing 240-250 pounds. The Elizabethtown staff started him at tight end, then moved him to left tackle and eventually on the defensive line as well. An athletic big man, Deaderick also excelled in basketball. Todd said he always knew Deaderick would be a blue-chip college prospect.
"He had good hands, good speed, good football instincts, a lot of heart. You just knew something about him was special. He was always easy-going, full of energy, great kid in locker room. He was always one of our team leaders.
"He was just one of those guys who enjoyed hanging around the football guys," added Todd, whose son, Chris, was the Elizabethtown quarterback and just concluded his college career at Auburn.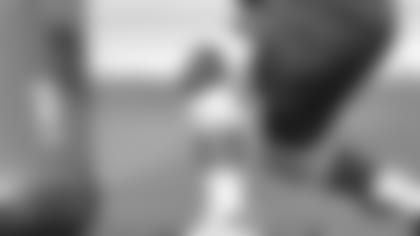 ]()"He'd come out to the house and play video games, shoot hoops, whatever. Brandon was always laughing and having a good time. He was a fun kid to be around."
Elizabethtown has a successful program that is often in the hunt for state titles. That was certainly the case when Deaderick was there. According to Coach Todd, his teams usually have several athletes who are talented enough to play at the college level. Most don't, though, because they lack the necessary work ethic. Deaderick was an exception.
"He always did the little extra that it took," Todd pointed out.
Deaderick had his share of scholarship offers, and when it came time to decide on a college, he chose perennial Southeast Conference power Alabama and settled in on the defensive line. He saw action in seven games as a redshirt freshman in 2006. A year later, Saban took over the program and Deaderick's career began to flourish.
"Brandon Deaderick was a very good player for us at the University of Alabama," Saban told PFW. "He was a three-year starter who played a lot of good football and was very consistent in his performance. I'm sure he'll do a good job for the Patriots because he is a relentless competitor."
Following the opener against Virginia Tech, Deaderick went on to play in all 13 of Alabama's remaining games, starting 10, including their national title win over Texas.
He required shoulder surgery afterward, which prevented him from performing during the Scouting Combine and pre-draft evaluation process.
But playing in Saban's defensive system, which is very similar to New England's, gives Deaderick an advantage, which may explain why the Patriots decided to take a chance on him in the seventh round.
"Getting to the football is the biggest issue … making plays," replied Todd, when asked where Deaderick can most improve at the pro level. "He's got a lot of potential. I'm sure it's just a matter of getting into the playbook and reacting quicker to the ball to make plays."
Clearly, Deaderick has room to grow as an NFL player. But there's one aspect his new coaches can't teach him, because he already has it.
Apparently, he's always had it, as he showed the world last summer.
This story first appeared in the May issue of Patriots Football Weekly.