Had things gone as Kade Weston planned when his family moved from his native Trinidad to the United States in time for his freshman year at Red Bank Regional (N.J.) High School, maybe, just maybe, the defensive tackle could have been heading to Gillette Stadium these days to play for the New England Revolution rather than the Patriots.
You see Weston was a 6-2, 277-pound soccer goalie in Trinidad. "Biggest person on the field," he recalls of his youth. Guided in part by his mother's initial distaste for the physicality of football, when asked by the nurse what sport he was playing during his initial athletics' physical at Red Brook, Weston told her soccer.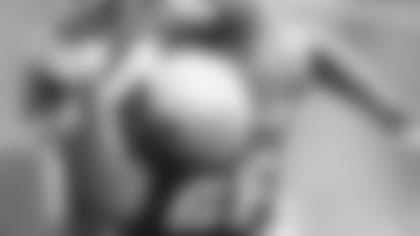 ]()"Soccer?" she questioned disbelievingly before telling him to hold tight and retrieving the school's football coach.
"He was like, 'You're not going to be playing soccer, you're going to be playing football,'" Weston recalled, a tale he actually relived with his high school coach during a draft weekend congratulatory phone call. "I was like, 'OK, that's fine with me."
Weston took an immediate liking to the more physical game of football.
"I think it was love at first sight when I started playing, the contact and everything," the now 6-5, 316-pound Weston says with a laugh. "I was like, 'Man, I could do this all the time. I'm loving it.'"
Not long after, college recruiters took quite a liking to Weston as one of the elite defensive line recruits in the country. The Parade All-American chose to accept a scholarship from Georgia, trekking south in part because he had family, including a sister, that lived in Atlanta.
After redshirting, Weston started six games in 2006 and earned SEC All-Freshman Team honors. Though he remained a rotational player for much of his Bulldog career, prior to starting 10 of his 13 games played as a senior, Weston's performance, size and potential were enough to land him in New England in the seventh round of the draft.
"It was one of the best moments of my life. I was so happy I couldn't put it into words. Knowing that the program like the Patriots was calling me and wanted me to be a part of their program ... I was very excited," Weston said of the type of opportunities his family sought with the move to the States.
"We used to come on vacations [to the U.S.] and my mom had sacrificed and wanted a better life for me and to better myself. So we moved to the U.S. I went to high school in New Jersey, started playing football, got a scholarship and ended up at Georgia. Now I ended up being drafted. So it's been a long time coming, a great experience and just having fun with it. Now I just have to go to work and continue to do what I've been doing."
Weston actually had the feeling it might be New England that would call on draft weekend, not only due to his fit in the team's scheme, but thanks to what he thought were positive individual meetings with the team.
"A lot of people were talking about how I fit the 3-4 scheme, like the Patriots. And when I worked out for them we were in the [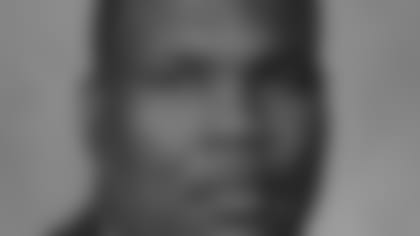 ]()classroom doing work on the board and I was picking up stuff pretty good," Weston said. "We went outside and did stuff. We connected and I felt it wouldn't be a bad fit. They seemed impressed. They were also impressed by my performance at our Pro Day."
An interior tackle in Georgia's scheme, Weston projects as a five-technique 3-4 end in New England. Interestingly, it's a positional hole on the Patriots depth chart since the team traded another former Bulldogs alum, Richard Seymour, last summer. Both players were coached by Randy Garner at Georgia, and though entering the NFL polar opposites on the prospect spectrum, Weston plans to reach out to his Bulldog brother.
"I've haven't spoken to him as of yet, but I'm going to try to get in touch with him to talk to him about the organization and being there," Weston said.
Unlike Seymour, who had huge expectations when he swaggered into New England as the No. 6 overall pick in the draft, Weston knows he has much work left to do in order to win himself a job, a role and playing time.
"I think it prepared me well," Weston said of his battle for playing time in the Georgia d-line rotation with fellow 2010 draft picks Jeff Owens and Geno Atkins. "You can never stop getting better. So I'm going to be working on everything. My hands. Better footwork. Pad level. Everything. For me, I think it's just the all around game and getting everything better.
"I'm looking forward to coming there and showing them what I've got. And just being a part of the team," Weston concluded.
And who knows, in a bind maybe he could moonlight in goal for the Revs as the biggest goalie in the history of Major League Soccer.
This story first appeared in the May issue of Patriots Football Weekly.