The Patriots have never been afraid to draft talented players with past medical problems. Last season they rolled the dice in the third round on first-round talent Brandon Tate, and in 2002 they took a flier on Virginia running back Antwoine Womack in the seventh round.
This year Bill Belichick decided to grab a player who didn't even play a single down a year ago. Rob Gronkowski, a super-productive tight end out of Arizona who missed all of the 2009 season after he had surgery on a herniated disk in September to repair nerve [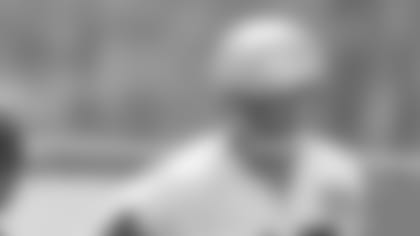 ]()damage, was attractive enough for Belichick to trade up for in the second round (42nd overall).
There's a major difference with Gronkowski, however. Unlike Tate and Womack, whose college careers ended with injuries and weren't expected to play much as rookies as a result, the Patriots are expecting Gronkowski to be able to play and contribute immediately as he has received a clean bill of health from the team's doctors.
According to Belichick he is comfortable that Gronkowski is as talented as he was before he had health issues.
"I think you can see from his workout that he still has the same skills he had in 2008," Belichick said following Day 2 of the draft. "I don't think that's a question and our doctors feel comfortable with his rehab and where he's at now."
For his part, Gronkowski sounded a bit like Mark McGwire when asked about his back injury. "That's all in the past. My back is 100 percent and I'm ready to play," he said. "All of that is in the past and I don't even want to talk about that anymore."
Injury aside, what Gronkowski brings to New England is a rare combination of size, speed and athleticism. The hulking tight end stands 6-6 and weighs 265 pounds and creates matchup problems for whoever is assigned to cover him.
In two years and only 22 games, Gronkowski caught more passes (75) for more yards (1,197) and had more touchdown catches (16) than any tight end in Wildcats history.
"He is a mismatch in every way," said Arizona offensive coordinator Bill Bedenbaugh. "Cover him with a linebacker and he is just too fast. Cover him with a safety and he is just too big and physical. Very few people in our league could cover him at all and I believe he will have the same kind of success in the NFL."
In spite of the flashy numbers in the receiving game, his coach thinks that his willingness to get dirty in the trenches is the thing that makes him special.
"For the average fan this goes unnoticed, but Rob blocks better than any tight end I've seen," Bedenbaugh said. "In my opinion, the thing that makes him great is his ability to block."
This will be important for the Patriots, who have had trouble filling the tight end spot throughout Belichick's tenure and particularly since Daniel Graham left as a free agent after the 2006 season.
The second tight end chosen in the draft behind Oklahoma's Jermaine Gresham (21st overall to Cincinnati), Gronkowski was considered the most complete tight end in the class. Along with his blocking skills, Gronkowski should bring a new dimension to the Patriots aerial attack. When you look at his pass catching statistics it is hard to miss the fact that he is a playmaker. A big-play maker. Half of Gronkowski's touchdown receptions went for 20 yards or more, including five of more than 30 yards and two better than 50.
Though he started as a true freshman (according to Bedenbaugh he was "too good to keep off the field"), his former coach thinks [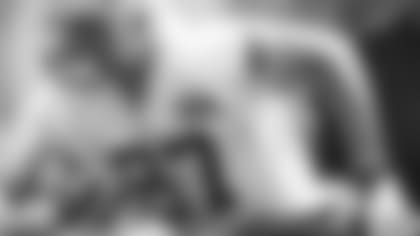 ]()Gronkowski is capable of much more.
"He is relatively inexperienced, playing in only 22 college games, but once he gets to play consistently his overall improvement will show in all areas of his game," Bedenbaugh added.
Gronkowski comes from a family of athletes. His father, Gordon, played football at Syracuse and he has four brothers that are also accomplished athletes. Brother Dan plays tight end for the Detroit Lions and another brother, Chris, is an H-back at Arizona. Gordie, another older brother, was selected in the 49th round of the 2006 Major League Baseball draft by Los Angeles. The youngest Gronkowski, Glenn, is in the process of being recruited for college football by schools such as Arizona, Clemson, Syracuse, UCLA and Buffalo.
At the end of the day the Patriots took a calculated risk when they selected Gronkowski in light of his recent injury history, but unlike their past gambles on injured college players, Gronkowski is physically healthy and ready to play and contribute now.
According to Bedenbaugh, the sky is the limit for his former prize pupil.
"If he stays healthy I think he will be one of the best tight ends in the NFL.
This story first appeared in the May issue of Patriots Football Weekly.