Stephen Neal isn't quite sure of the exact moment it happened, but he does recognize the transition he's made from a wrestler in the NFL to just plain NFL player.
"You always have some doubts," Neal said Thursday after his workout at Gillette Stadium as part of the offseason program. "I guess I finally felt like I belonged last preseason. My first year, I was playing only at the end of games with all the 'slappies,' as Charlie Weis likes to call them. They're the guys that play in the fourth quarter of preseason games. Last year I was playing much earlier."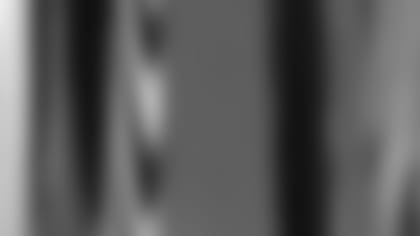 ]()
            In fact, Neal had progressed so much from his early days in 2001 as a wrestler-turned defensive tackle-turned offensive lineman that he earned the starting nod at right guard in Week 6 against the Green Bay Packers. Neal replaced the injured Joe Andruzzi and drew praise for his work in an otherwise miserable Patriots performance in a 28-10 loss.  

But Neal's enthusiasm quickly waned when he suffered a season-ending shoulder injury midway through the second quarter. His final play of 2002 represented the team's most embarrassing moment of the season. You'll recall Tom Brady's infamous "lateral" to Kevin Faulk on an attempted screen that turned into a fumble the Pack recovered deep in Patriots territory.
On the play, most of the Patriots stood around as the ball rolled free. Neal reacted quickly and fought for the loose ball, only to have his shoulder ruined for the season in the ensuing scrum.
That was just the culmination of Neal's health problems, though. During his time preceding the "slappies" in the preseason, his lack of polish actually contributed to his original shoulder trouble.
"I was doing so many things wrong," Neal recalled. "When I watched the films and evaluated my play I could see that I was hitting too much with open hands and doing too much chasing. That's how I really hurt my shoulder in the first place. I needed to work on my technique to make sure that wasn't happening anymore."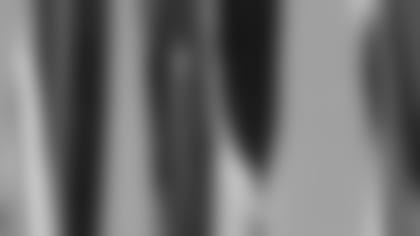 ]()
            Neal's work last offseason was remarkable. He spent most of his time with offensive line coach Dante Scarnecchia doing footwork drills, drive blocking and other techniques that were second nature to any lifelong offensive lineman. For Neal, though, it was an eye-opening experience.  

"Last year's offseason helped a lot," he said. "My first year, I had my head buried in the playbook but I really didn't know what I was looking at. It was fine for me to memorize who I was supposed to block on what play, but it didn't really help me understand why. Last year, after a full year working as an offensive lineman, things started to clear up and I was able to figure out what I was supposed to do and how I was supposed to do it."
This offseason figures to offer a more in depth look at the Patriots offense minus Scarnecchia's O-Line 101 course. Instead, Neal has added some rehab to his workload after surgery on the shoulder. He also added a daughter to the mix after his wife, Jodee, gave birth to young Colby five weeks ago. His lifting is still limited – he can't extend fully when he bench presses – but he hasn't let anything affect his preparation.
With Andruzzi's health still a question mark after offseason knee surgery Neal understands the opportunity for playing time exists. With veterans Mike Compton and Damien Woody figuring to be starters at left guard and center, respectively, a battle could be shaping up for the right guard spot. That's one reason the Patriots pursued Rams starting center Andy McCollum, but he re-signed with St. Louis Friday afternoon.
"If I wind up in the [starting] mix, then that will be great," Neal said. "Right now I can't be concerned with my spot on the depth chart or anything like that. I just have to work on improving and getting myself 100 percent ready for the start of training camp. My reps will take of themselves then."
There are times when Neal himself has a tough time believing how quickly he's worked his way onto the Patriots radar screen. As he walks through the media room at the stadium, gazing at the walls filled with photos of his team's Super Bowl triumph over the Rams in 2001, he notices a shot of himself – in street clothes – already in full celebration mode on the sideline as Ty Law returns an interception for the Patriots first points.
"Look at those ups," he joked while pointing out how much higher he was than any of those around him on the Patriots sideline. "That was a great time, building relationships with your teammates the first time around. But last year I wasn't "the wrestler" anymore. I was a teammate."