In the wake of the Patriots 26-16 loss to the Denver Broncos, Comcast Sport Net's Tom Curran wrote that the Patriots simply just weren't that good this year. He praises Brady and Belichick for leading the team this far, but in comparison to past years -- and to the Broncos in 2013 -- this team was subpar. Nevertheless he says it was a great year for the Patriots.
"The Patriots got 13 wins in 18 games out of what they had. Remarkable. Truly. It was real fun. Even if it wasn't a real good team," says Curran.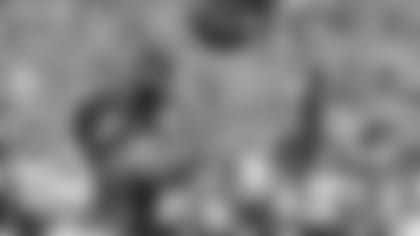 Jeff Howe echos this idea in the Boston Herald, saying that the team ran out of miracles. Take a look at some of the pictures from yesterday's game in an image-only post in the Boston Globe. And after the loss, Comcast Sports Net's Michael Felger, Ty Law, and Troy Brown discuss how Tom Brady's window is closing.
NESN'S Doug Kyed says a lot of those 'what ifs' Patriots fans have, should be answered in the 2014 season. New England was decimated with injuries in 2013 and yet they still made it to the AFC Championship game. Had all those players been healthy, they may still be playing in two weeks. Kyed says the team will be better next year and will be poised to make another deep playoff run.
"A team without six starters made the AFC Championship game. A fourth ring should be the expectation for a more experienced and healthier team," says Kyed.
NESN.com posted a poll on its website asking whether the Patriots 2013 season was a success. Voice your opinion and let them know what you think.
Ben Volin of the Boston Globe says that, ultimately, Bill Belichick had no answers for the Broncos offense. Belichick's defense did not accomplish a single sack and did not even get a hit on Manning in his 43 pass attempts. As a result Manning completed almost 75% of his passes for 400 yards and two touchdowns.
"For a change, Manning got the better of him," writes Volin. "The Patriots lost by double-digits for the first time all year. And this time, for once, it was because Belichick and the defense didn't have any answers."
And for that reason, Boston.com's Chad Finn says Manning deserves endless respect. Finn says Manning played great despite having all the pressure on his shoulders. But on the other hand, even after the loss, the Patriots deserve a ton of respect as well for their resilency all year.
ESPN* Stats and Information posted a few interesting numbers in the wake of the Patriots loss. With Sunday's loss Brady has a 2-4 record when facing a Manning in the postseason. He is 16-4 against all other quarterbacks in the playoffs.
During a press conference at Gillette Stadium on Monday, Bill Belichick called Wes Welker's hit on Aqib Talib a deliberate attempt to take out Talib. Ryan Hannable of WEEI has the full story.
"It was a deliberate play to take out Aqib. No attempt to get open," said Belichick. "It was one of the worst plays I've seen."
With Matt Prater and the Denver Broncos heading the Super Bowl, ESPN Boston's Mike Reiss notes that Stephen Gostkowski was added to the Pro-Bowl roster. Gostkowski finished the 2013 season with a league-leading 158 total points. He successfully made 38 of 41 field goal attempts this past year.