Paul Kenyon](http://www.providencejournal.com/sports/patriots/content/20131229-patriots-34-bills-20-new-england-steamrolls-its-way-into-playoffs.ece) of The Providence Journal recaps the Patriots 34-20 win over the Bills and writes that the win earned the team a much needed bye in the playoffs as the second seed in the AFC.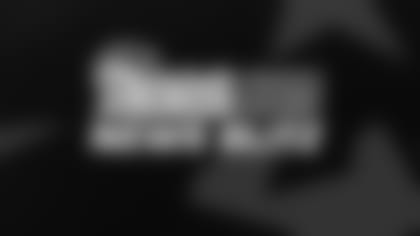 Jeff Howe](http://bostonherald.com/sports/patriotsnfl/theblitz/2013/12/tombradyneverbeenpartofayearlike_this) of The Boston Herald writes about the wild ride that has been the Patriots 2013 season. Tom Brady echoed that sentiment in his weekly radio interview on WEEI's Dennis and Callahan show.
"Never been part of a year like this," Brady said. "Really, when we've been challenged the most, we've been at our best."
Zuri Berry of Boston.com writes about running back LeGarrette Blount's milestone day. Blount accounted for a franchise record 334 all-purpose yards and attributed his success to the tough play of his teammates.
"On the returns that I had, I didn't get touched for like the first thirty yards, so I tip my hat off to those guys, the core special teams guys. We have a Pro Bowler in [Matthew] Slater, so I tip my hat off to those guys. And the offensive line played amazing for both of us, me and [Stevan] Ridley and Shane [Vereen]. The offensive line played amazing, so you can't ever give them enough credit," said Blount after Sunday night's win.
Shalise Manza Young of Boston.com writes that Bill Belichick praised offensive lineman Logan Mankins, who had to be helped off the field Sunday with an ankle injury but shortly returned to action. Belichick referred to Mankins as one of the toughest players he has every known.
"I've coached a lot of tough guys, none that I would put ahead of him. Maybe on the same level, but none ahead," said Belichick. 
Dan Ventura of The Boston Herald offers a piece on wide receiver Julian Edelman, whose receptions in the Bills game put him over the 100-catch mark for the first time in his career. Edelman became just the third player in franchise history to join an exclusive club that also features Wes Welker and Troy Brown.
Erik Frenz of Boston.com offers his weekly Patriots stock report. In his report, Frenz notes that the 14-point win over Buffalo was the third-largest margin of victory this season for New England. He also gives high marks to Stephen Gostkowski, LeGarrette Blount and Julian Edelman.