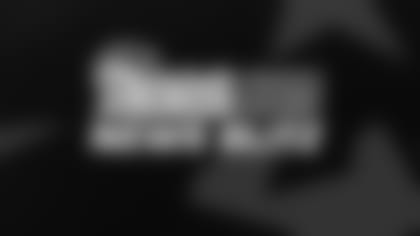 Field Yates](http://espn.go.com/blog/boston/new-england-patriots/post/_/id/4758753/patriots-dead-money-on-salary-cap) of ESPNBoston.com reports that the Patriots have a total of $8,533,721 in dead money for the 2014 league year as of now. Yates offers a breakdown of all of the contracts accounting for the dead money.
Yates also a offers look at the 13 Patriots with a salary-cap charge of more than $3 million for the 2014 season, with a quick look at players whom the team may look to either restructure or cut ties with.
Kevin Patra of NFL.com writes that Bill Belichick spent the weekend playing golf with Tom Brady and Peyton Manning at the AT&T Pebble Beach National Pro-Am. In an exclusive interview with The Golf Channel he spoke of the difficulties of golf.
"Yeah, I mean there is a lot more pressure here playing golf because it's just you," Belichick said. "I was talking to Tom and Peyton, actually, I played both of them this week, we were just commenting on how much easier it is to play football where we sort of know what we're doing versus coming out here, where it's just you, no teammates."