The NFL Combine begins today in Indianapolis. WEEI's Christopher Price answers questions in his most recent post about the Patriots' approach at the Combine. Price explains the importance of the interview process and tells Patriots fans which drills they should pay attention to. He believes the 3-cone drill is particularly important to Bill Belichick. Price also highlights DL Ra'Shede Hageman and TE Jace Amaro as players that could be drafted by New England in May.
As CSN's Tom Curran explains, Mike Mayock of the NFL Network also believes that Hageman and Amaro could interest the Patriots.
Jeff Howe of the Boston Herald offered his preview of the scouting combine as well. Howe broke down the Patriots' five biggest areas of focus, which he believes are tight end, defensive tackle, defensive end, wide receiver, and safety. He lists a number of players at each position that he expects Belichick to target.
"Wilfork and Kelly are on the wrong side of 30 and are coming off serious surgeries. The Pats need a Day 1 starter out of this draft, both for 2014 and the post-Wilfork era," explains Howe.
Here is today's full schedule for players and team executives at the NFL combine.
NESN's Doug Kyed writes that the Patriots are hoping to trade Ryan Mallett for a second-round pick in this year's NFL draft. This comes from a tweet by NFL Reporter Ian Rapoport who said that the Redskins and Patriots are each looking for a second-round pick in return for Kirk Cousins and Ryan Mallett, respectively.
"If the Patriots trade Mallett, they likely would try to find Brady's successor in the 2014 NFL draft," says Kyed.
As free agency draws closer with every day that goes by, Mike Reiss of ESPN Boston explains that the NFL salary cap is expected to rise to about $130 million. This number is higher than orignally expected and would mean that the Patriots have more money to work with during the offseason. Reiss also says that he fully expects the team to make roster moves in order to create more cap space.
Samer Ismail of the Bleacher Report believes that Stephen Gostkowski could be one of those cap casualties. Ismail notes that Gostkowski's $3.8 million contract is the ninth-largest on the team, which could result in him getting "the boot." Ultimately, however, he does not think the Patriots will part ways with Gostkowski in 2014. Instead, Ismail thinks that New England will resign their kicker to a long-tern extension.
"Given his performance in recent years, it's unlikely the Patriots will cut Gostkowski," explains Ismail. "Moreover, the Patriots can give Gostkowski a long-term extension, similar to the one they gave him in 2010, while still reducing his cap hit for 2014."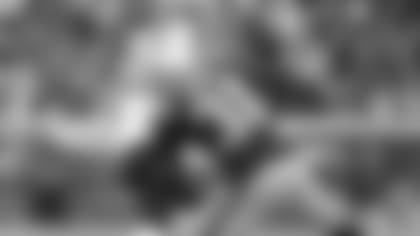 CSN's Tom Curran provides his positional review of the Patriots' cornerbacks. He put a particular focus on Aqib Talib as he prepares to hit the free agent market.
And Mike Reiss of ESPN Boston explains that the Patriots are viewed as the model to follow. Reiss refers to an article written by Rick Gosselin in the Dallas Morning News and highlights some of his main points. Gosselin urges the Dallas Cowboys to follow the Patriots' approach. However, Reiss notes that picking the right players is only part of the equation - coaching and developing the players once they're in a team's system is just as important.
"That's where the teaching of Bill Belichick and his staff often shines through, with the latest example 2013 top draft pick Jamie Collins," says Reiss.