FOXBOROUGH, Ma. - Musings, observations and the occasional insight as an appetizing Falcons-Patriots matchup comes into focus two weeks from now in Super Bowl LI in Houston...
I'll grant you the first 10 games of this blowout-happy NFL playoff season weren't much to look at, but there's little to complain about when we wind up with the No. 1 scoring offense (Falcons) versus the defense that allowed the fewest points squaring off in the Super Bowl (Patriots).
Atlanta and New England it is, and the contrast is stark.
The Falcons (13-5) have made 13 playoff trips in their 51-season history. The vaunted Patriots (14-2) have almost that many Super Bowl berths, clinching their league-record ninth on Sunday.
The Falcons are an old as the Super Bowl era, with both debuting in the 1966 season. But they own no rings, and have only one other Super Bowl memory, 18 long years ago in the 1998 season.
Atlanta didn't even muster a winning season until 1971, made the playoffs for the first time in 1978, and went until 2008-09 before posting consecutive winning seasons, ripping off five in a row at that point. The Falcons are one of only 13 NFL teams that have never won the Super Bowl, with eight of those clubs having been around longer than Atlanta's existence.
New England has simply dominated the NFL the past decade and a half, making seven Super Bowl trips and picking up more hardware (four championships) than any other league franchise in that span. The Patriots have been here so often they collect Super Bowl cities the way some teams do coaches. (Houston? We've been there before, right?)
But I like this matchup. It was the Super billing I most wanted to see. The Falcons are a mostly young, ascending team, with exciting playmakers and a quarterback in Matt Ryan who made his football name in Boston, playing at Boston College. The Patriots are a methodical winning machine that we all know so well by now, with the game's preeminent quarterback and Boston icon, Tom Brady. They burnish their own dynastic legacy and historical pedigree seemingly every time they take the field 
Both of these teams breezed to the Super Bowl on Sunday, with Atlanta winning 44-21 at home against a Green Bay team that looked spent in every way. The Patriots had it almost as easy, dispensing of a visiting Pittsburgh team that has this New England club ridiculously deep in its head. The 36-17 final was every bit as dramatic as it sounds.
Enough of the bore. Bring on the good stuff, with a Super Bowl that pits an offense that averaged almost 34 points per game in the regular season (and 40 in the playoffs) against a defense that allowed less than 16 points a game in the regular season, and only an average of 16.5 in the playoffs.
It's a matchup that features the No. 1 seed in the AFC against the No. 2 seed in the NFC, with Brady and Patriots head coach Bill Belichick gunning for their league record fifth ring together, and Ryan and Falcons head coach Dan Quinn trying to crack that winner's circle for the first time.
With these two teams in Houston, we have no problem.
---
Since the Giants didn't make this year's Super Bowl against the Patriots, it's tempting to assume New England wins in two weeks, right? New York is Brady and Belichick's Krypronite and only those two Super Bowl losses to the Giants has stood in the way of the Patriots already owning the distinction of being the NFL's greatest dynasty ever.
But I still think New England's lack of being tested very often this season by the league's elite class (was there even one in 2016?) makes it difficult to know just how good this year's Patriots are? They owe no apologies for their schedule, but not playing many quality quarterbacks this season won't make the test against Matt Ryan any easier. Ryan is by far the best passer the Patriots will faced, and even Ben Roethlisberger's showing Sunday night wasn't as scary or effective as it would have been had running back Le'Veon Bell (groin) been healthy.
"I couldn't be myself,'' Bell said. "I had no burst any more. I felt like I was holding the team back.''    
The Steelers got less than 100 yards of offense out of the Bell and Antonio Brown combination, and at this point in this career, Roethlisberger isn't going to beat you all by himself. 
---
Buffalo couldn't find enough motivation to keep Chris Hogan, huh? Hogan was a one-man wrecking crew for New England against Pittsburgh, and it was such a quintessential Patriots playoff scenario, to see an unsung player rise up and have the biggest game of his life in a setting like this.
Hogan's nine catches for 180 yards and two touchdowns made a Pittsburgh defense look really bad, despite it having played really well for the past two months. Hogan last had a two-touchdown game in high school, but he now joins the likes of Troy Brown in having slayed the Steelers all by himself in an AFC title game.
---
I think it helps the Falcons' Super Bowl chances more than a little bit that Quinn went to the Super Bowl in both 2013 and 2014 as Seattle's defensive coordinator and knows the ropes of this two-week extravaganza. He won't let his guys get wide-eyed and overwhelmed by the process.    
Quinn, remember, also has valuable recent experience against the Patriots. He was there when Seattle lost in heartbreaking fashion to New England at the last minute in Arizona. And I'm going to go out on a limb and say he won't have Matt Ryan throwing the ball from the 1-yard line with the game on the line in Houston.
---
We knew the Falcons had a potent offense with multiple ways to beat you. But that Atlanta defense was really the story of the day for me. They're good, they're young and they're still emerging as a force. The Falcons were once a lopsided team, but not any more. They've got playmakers on both sides of the ball and display impressive poise. Atlanta used to be accused of being soft, but Quinn has worked on that weakness and toughed up the Falcons defense.
The key moment of the day in that regard was easily cornerback Jalen Collins not giving up on the play and stripping Packers fullback Aaron Ripkowski in the red zone, pouncing on the loose ball himself in the end zone. That was a swing from a potential 10-7 Atlanta lead to an soon-to-be 17-0 advantage, and that was pretty much it for Green Bay's chances of victory.
I don't see this Atlanta defense finding the Super Bowl stage too big or too bright. The Falcons look ready for this step up in weight class, and ignore their No. 27 ranking in yards allowed this season. That was then, and this is now.
---
With the Falcons' cruise-control win, my quirky statistic of the year is still alive. There have been eight different Super Bowl champions in the past eight seasons, the longest such streak of the Super Bowl era. And if Atlanta wins its first ring in franchise history in Houston, that run will extend to nine years.
Drawing a line at the 2008 season, the Steelers, Saints, Packers, Giants, Ravens, Seahawks, Patriots, and Broncos have earned the past eight Lombardi's. If New England prevails in the Super Bowl, we'll have our first "repeat'' champion, of sorts, in quite a while. Besides Atlanta, the other three teams in this year's final four had all won a ring in the past eight seasons.
---
No last-play heartache for Green Bay in the playoffs this time. It felt instead like the Packers were toast by about the end of the first quarter mark. The Packers hit the wall in ugly fashion in Atlanta, but in reality, Green Bay had been in playoff mode since falling to 4-6 in Week 11. There's a limit to how many must-win situations a team can handle, and nine was apparently one too many for Mike McCarthy's club. The Packers looked tired, sluggish and uncharacteristically sloppy against the Falcons, who had a spring in their step all game long.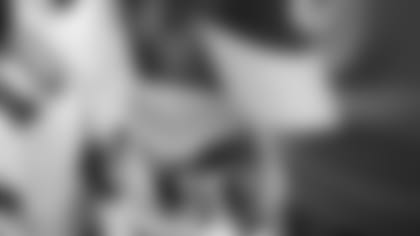 Green Bay made a ridiculously clutch run just to get to the NFC Championship, but the reality is the playoff miseries continue to some degree for the Packers. They have now lost the NFC title game three times in the past 10 seasons (against one win), and they're still searching for that second Super Bowl appearance after their magical wild-card club of 2010 went all the way.
For all the greatness of Aaron Rodgers at quarterback, making the playoffs eight straight years (2009-2016) with only one Super Bowl run still registers as slight underachievement in Green Bay. But we know where to lay the blame once again in Packer-land. In those seven playoff losses, Green Bay's defense has surrendered an average of more than 36 points per game.
---
The New York Giants used free agency superbly last year, vaulting from the ranks of also-rans back into the playoffs for the first time since 2011. But for the totality of their offseason work, I'd put the Falcons right there with New York. Atlanta added veterans Alex Mack (center), Mohamed Sanu and Taylor Gabriel (both receivers), as well as drafted impact rookies Keanu Neal (safety) and Deion Jones (linebacker).
Give plenty of credit to general manager Thomas Dimitroff and assistant general manager Scott Pioli — the two former Patriots front office members — for getting Atlanta's roster upgraded in a big way last offseason.
---
The Packers defense had no matchups that seemingly worked against the Falcons, because there was always a receiver open for Ryan, who almost always found him. It looked as if Green Bay was constantly in the wrong defense, and overmatched, and that might just spark a new round of the constant Dom Capers-must-go chatter in Green Bay. The veteran Packers defensive coordinator has shown the equivalent of having nine NFL lives in Titletown.
---
The easy observation is to say karma got Ryan Grigson, the Colts general manager who was fired on Saturday, almost exactly two years after the whole over-done Deflategate saga surfaced in the aftermath of Indianapolis's blowout loss in New England in the 2014 AFC Championship Game. The Colts haven't been the same since.
But the real reason Grigson was dismissed after five seasons with Indy is he drafted horribly, and his Trent Richardson trade remains the gold standard for bad deals in recent NFL memory. As ESPN's Trey Wingo pointed out on Twitter on Sunday, Grigson drafted seven defensive players from 2012-14, of which zero remain on the roster. That will get you gone every time. Better drafts cure all, and might have even smoothed out his tortured relationship with head coach Chuck Pagano.
Who knew the highlight of Grigson's tenure with the Colts would be getting to that same AFC title game two years ago, and then seeing it all unravel from there?
Mini-muSings
Bill Belichick will be going for his record fifth Super Bowl title as a head coach, and that's a veritable bevy of Lombardi Trophies. Speaking of Lombardi, both he and Belichick were former Giants assistants who were allowed to seek their NFL fame and fortune elsewhere. Not the best two moves the G-Men ever made….So Falcons backup quarterback Matt Schaub gets to potentially win a Super Bowl in Houston, on the same field he once played on as the Texans starter…. Six degrees of separation, Super Bowl style: Atlanta's only other Super Bowl appearance came 18 years ago, when the Falcons were trounced 34-19 by Denver in South Florida. Mike Shanahan coached those back-to-back Broncos champions, of course, and now his son, Kyle, is the offensive coordinator for the next Atlanta Super Bowl entry…. LaDarius Gunter matched up against Julio Jones in coverage is almost criminally unfair. The Packers defensive back was not remotely up for the challenge he faced on Sunday….. After eight consecutive tight, one-score games from 2007-2014, the NFC title game has turned into a bore. Last year: Carolina 49, Arizona 15. This year: Atlanta 44, Green Bay 21…..They're used to losing by now, but the 49ers suffered another defeat on Sunday, even though they weren't playing. With Atlanta winning, San Francisco must wait another two weeks before it can hire Shanahan as its latest head coach, thereby delaying the ability to get an pretty important offseason fully underway….Mason Crosby hits those two clutch field goals from 56 and 51 late last week in the win at Dallas, but can't finesse home a 41-yard attempt early on in the Georgia Dome? Cowboys fans must've wondered where that Crosby was last week?…If you're into omens, the last time the Patriots played a Super Bowl in Houston, after the 2003 season, they also faced an NFC South team (Carolina) and won 32-29. Atlanta fits the profile.
Ridiculously Cool Football Card of the Week
The NFL's final four was a high-glamor affair, with three teams that have undeniable national followings in the Packers, Steelers and Patriots. And then there are the Super Bowl-bound Falcons, a franchise that hasn't always been popular in its own home market. But let's throw a nod their way on their big day. 
Atlanta doesn't have a lot of historical heft or pedigree generated by its five decades in the NFL, but the Falcons have given us memorable players and characters like Steve Bartkowski, Deion Sanders, Tommy Nobis and a man who deserves to be in the NFL's Hall of Fame of names: Alge Crumpler.
I'm not entirely sure why I made former Falcons running back Harmon Wages — shown here on his 1971 Topps — my choice this week, other than he cut a mean figure on a football card, with that clean-cut helmet of blonde hair and forearm ready to ward off any and all tacklers. He certainly looked the part of the All-American, even if he wasn't a star. He went undrafted out of Florida in 1968, and played just five seasons in the NFL, starting just 12 games and gaining 1,321 yards rushing and 765 receiving. But back when I first started following football, a kid was absolutely going to remember a name like Harmon Wages, even if he'd never make anyone's fantasy team today.