The dust had barely settled on the Patriots 20-7 loss in Miami, a game that was largely over at halftime with the home team holding a commanding 17-0 lead at the break, when Bill Belichick took the podium at Hard Rock Stadium. Mental mistakes, turnovers and some untimely breakdowns led to the Patriots demise, but Belichick focused instead on other elements of the afternoon.
"It was really a pretty even game," Belichick said in his opening comments following the loss. "Two big plays, 14 points, really skewed the game. Moved the ball. We couldn't get enough points, and we got into their territory. We got in there six, seven times, whatever it was, and it was 7 points. So, we've got to do a better job of finishing.
"Defensively, gave up a big play there at the end of the half and a couple field goals, but still need to play better on third down. Obviously getting the ball back there at the end of the game.
"Not enough good things to win. A couple bad plays really hurt us. Need to finish some drives better on both sides of the ball and make an impact. Just build on this and go back to work."
On the surface the comments were curious. After all, this is the same Bill Belichick who has directed the Patriots to six Super Bowl titles, a coach that once told us in a press conference that the only stat that mattered is points. And there he was basically doing his best impersonation of a Little League coach, accentuating the positives and glossing over the reasons for his team's defeat.
In reality, the offense that Belichick felt "moved the ball" managed to work inside Miami's 40 twice in the entire game – on the opening drives of each half. So, yes, the Patriots had drives that moved into Miami territory five times (not six or seven like Belichick indicated), but only twice did they get into scoring range.
And for all of that "moving of the ball" New England finished with only 271 yards of offense, a total that looks even worse considering the entire second half had the Patriots chasing multiple scores. In fact, 41 of those yards came on a bomb to Kendrick Bourne with just over five minutes to play. Otherwise, the offense failed to sustain any momentum throughout the day and finished with just 7 points.
The "two big plays" Belichick referred to were the strip sack of Mac Jones that led to a Melvin Ingram touchdown, and the 42-yard touchdown pass from Tua Tagovailoa to Jaylen Waddle on a fourth-and-7 late in the first half. The plays were killers, to be sure, but by no means were they the only difference in the game. The Patriots couldn't sustain any drives in the second quarter and that enabled Miami to comfortably allow Tagovailoa to methodically stick to the quick, short passes which he prefers.
In reality, the 13-point deficit seemed pretty appropriate considering Miami's defense seemed to control things pretty well throughout the game.
So, why was Belichick lamenting a couple plays and claiming a game that in all honesty was never in doubt in the second half was actually quite even?
Only the coach knows for sure, but from afar it would appear he's trying to keep his players focused on the positives. Things did not go well during camp, and at times there seemed to be some frustration – particularly among the offensive players. An outing that included 7 points and 271 yards easily could add to that frustration, and it's possible the coach is imploring his troops to ignore the end result and instead point toward the correctable problems that are preventing more success.
While it's an almost unthinkable approach from Belichick in the glory days of the past, it may be exactly what Jones and his offensive teammates need at the moment. A change in offensive philosophy, complete with a controversial decision to use coaches with little to no offensive background easily could be second-guessed. Belichick understands the tenuous nature of such things, and it's possible he believes the faith he's showing in his team will be met with some from the other side.
So, there was Belichick in steamy Miami, explaining how the problems are correctable and how Sunday's was an even game. At this point, he may have no other alternative.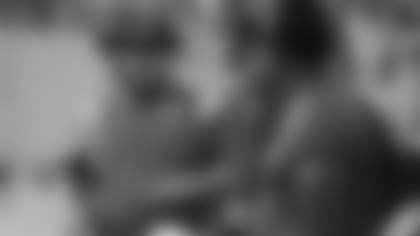 It was an impressive Week 1 for the new head coaches around the National Football League as the group of 10 newbies went a collective 7-2-1, including a 4-1 mark among those making their debuts. In addition to Miami's Mike McDaniel, the Giants Brian Daboll, Minnesota's Kevin O'Connell and Chicago's Matt Eberflus all came out with wins in their first games in charge.
The lone debut that didn't go well took place in Seattle where Denver's Nathaniel Hackett had a tough night. He had some curious play calls in the red zone that put his team in peril in the first place, but then he seemed to really struggle in the final minute when he settled for a 64-yard field goal rather than attempt to move the chains on fourth-and-5 with plenty of time and timeouts at his disposal. The decision was even more curious when considering the Broncos offseason investment in Russell Wilson, who moved the ball well throughout the game until the red zone. Brandon McManus then nearly made the kick anyway, but it went just left of the upright to allow Seattle to come away with the win.
Houston's Lovie Smith came away with a tie while New Orleans' Dennis Allen and Tampa's Todd Bowles walked away with victories in their second head coaching jobs. The lone losses came from Josh McDaniels with the Raiders and Jacksonville's Doug Pederson.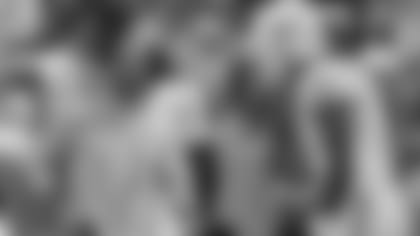 McDaniel may have come away with a win but it wasn't all great for the Dolphins boss. He made some curious play calls in the final five minutes of a game his team had well in hand. After Nelson Agholor's fumble gave Miami possession at its 37 with 4:55 to play, McDaniel strangely operated as if time wasn't a factor. He called four passes over the next eight plays, including one inside of the two-minute warning on second-and-2 from the Patriots 16. In addition, he called for Tagovailoa to pitch a backward toss to Waddle on a jet sweep end around, which seemed unnecessarily risky considering the only way his team could possibly lose at that point was by turning the ball over and having it returned for a touchdown.
It had all the earmarks of a coach looking to add a meaningless touchdown, perhaps in an effort to showcase his shiny new offense. He eventually settled down and had his quarterback take a knee from the 11 to run out the clock.
In general, I like when coaches remain aggressive while protecting leads and often throwing the ball is the easiest way to move the chains in those situations. But there's a fine line between reckless and aggressive, and McDaniel took some unnecessary risks down the stretch.
Which brings us to Tennessee, where both sides of the coaching equation came into play. The Titans led 20-13 with 6:26 to go and faced a third-and-1 from their 41. Mike Vrabel responded with an end around to tight end Chig Okonkwo, which resulted in a loss of 4 yards. The Titans have Derrick Henry, the most punishing back in the league, and a first down there would have gone a long way toward securing the victory, but Vrabel went with a curious call and it cost him.
The Giants took the ensuing punt and marched to a touchdown with just over a minute left. Daboll, once again coaching in his first-ever game, opted to go for two and Saquan Barkley made it pay off when he took a shovel pass and found the end zone. Tennessee's Randy Bullock then hooked a 47-yard game-winning field to allow the Giants to walk away with the upset.
Two coaches with two gutsy calls with very different results.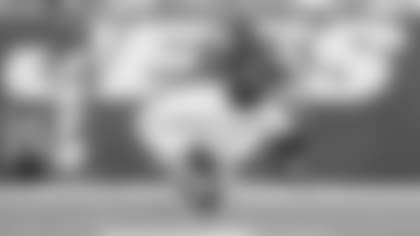 Baltimore and Lamar Jackson were unable to reach an agreement on a contract extension before last week's self-imposed deadline and now the Ravens quarterback is set to become a free agent at season's end. The Ravens offered Jackson plenty – reportedly a six-year, $250 million contract with $133 million of that guaranteed. Still, Jackson wants more guaranteed money and is betting on himself, and he opened the season with three touchdown passes in a rout of the Jets.
That moves Jackson's record as the Ravens starter to 38-12, which ties him with Tom Brady and Danny White for the most victories in their first 50 career starts. Only Patrick Mahomes and Kenny Stabler had more with 40. That said, it's understandable that the Ravens are leery of offering much more to the dynamic Jackson. His running style is electric and he's remained remarkably healthy despite that propensity to use his legs so often, but he also remains a work in progress as a passer. And for all Jackson's success, he still struggles when having to play from behind with a more conventional approach.
The Ravens certainly would be wise to wonder how long Jackson can excel playing the style de does. Conversely, Jackson has to look at the contract Deshaun Watson received from Cleveland and wonder why he can't get similar guaranteed dollars based on his more accomplished career.
Not an easy decision to make for either side.
Power 5
One week in the books so it's time for some gross overreactions.
Buffalo (1-0) – The Bills looked every bit the Super Bowl favorites in their opening night destruction of the Rams.
Kansas City (1-0) – How is Patrick Mahomes going to respond to losing Tyreek Hill? Um … quite well.
Tampa Bay (1-0) – No offensive line, no problem for the ageless Tom Brady.
L.A Chargers (1-0) – Justin Herbert looked terrific once again, but the Chargers inability to put games away remains a concern.
Baltimore (1-0) – The Ravens are poised to have a bounce back season, if they can avoid the injury problems that have plagued them in the past. (Note: they're already a problem).