The legal tampering period is upon us and the new league year is set to open on Wednesday, so after weeks of speculation fans will get a chance to see which direction their teams will choose for 2023. For the Patriots, there are a lot of options, and the priorities for getting some of those holes filled will be determined by a combination of factors.
For example, if Bill Belichick believes an offensive tackle weighs high on that list, will he choose to add one via free agency? The draft? Both? Some of those choices will be determined by availability and feasibility, and whether or not the Patriots like the specific players available at the time.
For Belichick, the offseason planning done thus far has been determining his team's needs and figuring out the best way to address them. With that in mind, here's one man's view of how the Patriots might attack the start of the new league year on March 15.
I'll start with what I believe is a list of the Patriots needs, in order they are as follows: tackle, cornerback, wide receiver, safety, linebacker and tight end (perhaps more so due to the reported Jonnu Smith trade). Punter could also be added to that list but I think we can all safely assume there will be a punter on the roster next season whether he's added via the draft or free agency.
The other positions may be deemed as needs but Belichick may or may not feel the same way. Trent Brown and Conor McDermott closed the 2022 season as the tackles and both are under contract for 2023, so it's possible they stick with the status quo. I believe that would be a mistake.
Brown is a risky proposition given his propensity for missing time, and McDermott seems best-suited as a backup swing tackle capable of filling in rather than carrying the load. As "unsexy" as it would be, drafting a young tackle early seems like the best way to go rather than investing big money into the free agent market for Mike McGlinchey or Kaleb McGary. The second round has been kind to Belichick when it comes to drafting tackles with Matt Light and Sebastian Vollmer paying huge dividends. Time to look in that direction again.
Cornerback could very well be in play in the first round, and even with Jonathan Jones reportedly returning adding a veteran as a double dip makes sense as well. Jalen Ramsey is headed to Miami, but a less-heralded option like Byron Murphy or James Bradberry might make sense, or even an older veteran like Patrick Peterson. The rookie class is considered to be deep and talented, so adding one fairly early on would seem to be a priority.
Filling the wide receiver hole should be a draft priority, especially considering the bevy of young standouts that have entered the league as Day 2 picks over the past few seasons. Perhaps a trade down in the first round would open the door for a wideout, but if not adding one at some point on Day 2 would make a lot of sense, even if the oft-cited rumor of Belichick trading for DeAndre Hopkins comes to fruition. I'm not as excited about such a deal as most, but Hopkins would undoubtedly become the No. 1 target the team has lacked in recent years.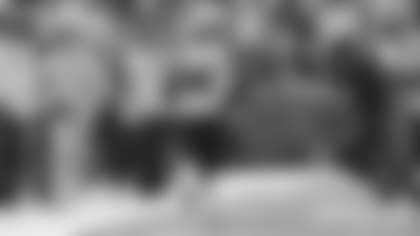 Jakobi Meyers, the team's leading receiver the last two years, seems destined to test the free agent waters and will almost certainly get an offer in the $12 million-$15 million range. It would be hard to envision a return to New England if that's the case.
Devin McCourty's retirement could bump safety up a notch in terms of needs but there should be enough in-house candidates to keep it behind the others. Free agent Jabrill Peppers could be re-signed with the promise of a bigger role in McCourty's absence, and Adrian Phillips and Kyle Dugger are back as well. Josh Bledsoe has been in the system for two years and could emerge as a regular contributor on the back end. If none of those options is desirable, perhaps Jalen Mills, who has experience playing safety, and/or Jonathan Jones could be tabbed as the replacement in center field.
Cincinnati's Jessie Bates and Buffalo's Jordan Poyer head the list of free agents available and both are terrific players, but given the options and other needs the money could be spent more wisely elsewhere.
Which brings me to what I'd like to see as the big-ticket item of free agency: Buffalo's Tremaine Edmunds. The rangy linebacker is an athletic freak in his prime and he'd be a perfect to add to run-stuffers Ja'Whaun Bentley and Jalani Tavai. Edmunds will be a sought-after commodity and would represent a significant splash in free agency, and unlike safety the Patriots don't have a player with his skill set on the current roster.
Monday morning's report indicating Jonnu Smith is headed to Atlanta for a seventh-round pick adds another position to the needs list. The rookie tight end group is also strong, and it would make sense for the Patriots to explore it to add a piece alongside Hunter Henry, and the deal saves the team some dollars and cap space.
Obviously there will be many more moves at various positions but the spots I've discussed are those that I feel should be priorities. And how it all works out in free agency will go a long way toward determining the direction of the draft. It will all be fun to follow in the coming days and weeks.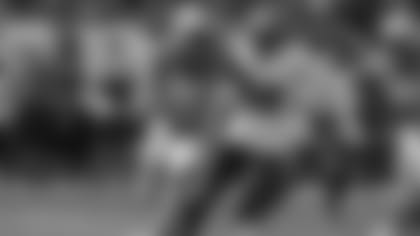 Finding the Franchise
As usual it's all about the quarterback in the NFL and last week's blockbuster trade between Chicago and Carolina is the latest example. The Panthers sent a first, two seconds and wide receiver D.J. Moore to swap spots with the Bears, going from No. 9 to the top spot. That's a hefty price to pay to move up eight spots, but the Panthers are desperate to figure out the quarterback position and now will have their pick of the litter in next month's draft. That effectively removed Carolina from the veteran QB sweepstakes, which previously saw its ranks thinned a bit by the re-signings of Daniel Jones with the Giants and Geno Smith in Seattle.
Still, that leaves plenty of teams – Las Vegas, the Jets, Indianapolis, Tampa Bay, New Orleans – among those still searching. Meanwhile we all continue to wait on Aaron Rodgers, who's dalliance with the Jets remains unresolved. Rodgers told folks over the weekend that it wouldn't be a drawn-out process, and many national media types have indicated that a deal is in the works.
That would be bad news for the Patriots, who would then be forced to deal with Josh Allen and Rodgers twice each in 2023, which would be a daunting task. Miami adding Jalen Ramsey alongside Xavien Howard won't make life any easier for New England either.
DISCLAIMER: The views and thoughts expressed in this article are those of the writer and don't necessarily reflect those of the organization. Read Full Disclaimer