NFL Europe held its allocation draft on Sunday and five of the nine Patriots will be members of the Berlin Thunder when the season gets underway this spring.
Quarterback Rohan Davey, guard Jamil Soriano and wide receiver Chas Gessner were allocated to the Thunder, while Berlin selected linebacker Lawrence Flugence and safety Scott Farley in the draft. Three of the remaining four Patriots – defensive end Buck Rasmussen (fifth round, Frankfurt), safety Jason Perry (seventh round, Amsterdam) and cornerback Michael Hall (12th round, Cologne) – were draft picks while tackle David Pruce (Frankfurt) was a protected NFL-allocated player.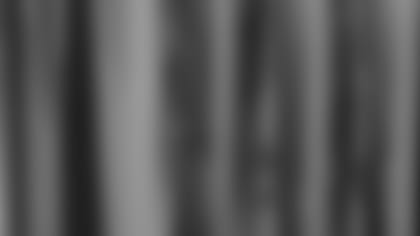 ]()
            Davey and Gessner figure to benefit from playing together after a year of work in the Patriots system. Patriots coach Bill Belichick said recently he hoped to get Davey the day-to-day playing experience Europe provides after two years of being relegated to strictly practice. The former LSU standout will try to solidify his spot backing up Tom Brady when he returns.  

Players report to training camp in Tampa on Feb. 27 and the 12th NFLE season is set to begin the weekend of April 3-4.
As always, Patriots.com will provide plenty of updates on the progress of all of the Patriots playing in Europe, most likely including a player diary each week, once the season begins.
The Houston Texans held an audition for Drew Henson today at their training facility with the hope of working a deal for the former Michigan quarterback.
The Texans own Henson's rights until April 23 after drafting him in the sixth round last year. Henson was playing professional baseball in the New York Yankees organization at the time and never signed with the Texans as a result. He has since given up baseball and is looking to enter the NFL. Since the Texans drafted him last spring, they maintain his rights for a full year. If he remains unsigned come late-April, he would re-enter the draft.
Houston general manager Charlie Casserly would obviously like to broker a deal for Henson and hopes Thursday's workout will create a bidding war. According to wire reports, all 32 NFL teams were expected to be on hand to watch Henson go through various agility, technique and passing drills. He has been working out with former Patriots offensive coordinator Larry Kennan for the past month at the training facility for the representation firm IMG in Bradenton, Fla.
According to an ESPN.com report, Buffalo, Green Bay, Kansas City, Pittsburgh and Miami have indicated the most interest. Any team interested trading for Henson would have to work a sign-and-trade deal in addition to whatever compensation Houston requires.
Henson is considered a long-term prospect after taking a three-year layoff from football. In addition he had limited experience as a starter at Michigan after splitting time with Tom Brady in 1999 and starting only eight games during the senior season the following year.