Logan Mankin and Nick Kaczur team up to block defensive lineman Richard Seymour.


Continuity is what every offensive line looks for. It's simple logic, really. The more time a group of five guys has to work together, to some degree, the better the expected results.
New England benefited from such a scenario year ago when, save for some inconsistency at right guard due to Stephen Neal's injuries, the team marched out the same four-fifths of a line on a weekly basis. The results put three of those linemen – Matt Light, Logan Mankinsand Dan Koppen – in the Pro Bowl as recognition for their part in one of the elite offenses the game has ever seen.
But so far in training camp 2008 the offensive line has been more a game of musical chairs than continuity. Neal, Nick Kaczur and a couple backups started camp on PUP. While Kaczur has returned from PUP, Neal remains out of action. And Light has missed more than a week for undisclosed reasons.
The fluid nature of the daily roster for the group has manifested in a variety of different lineups. Kaczur has taken reps at both right and left tackle, working with both the first and second units. Ryan O'Callaghan has also taken reps at both tackle spots and with both groups; ditto for Wesley Britt.
At guard, veteran Billy Yates has taken the bulk of the reps to the right of Koppen with the first unit, but Russ Hochstein has seen work there as well.
Heck, as has happened at times in the past, the group even lost a player to retirement when veteran Gene Mruczkowski decided to hang up his cleats on July 26.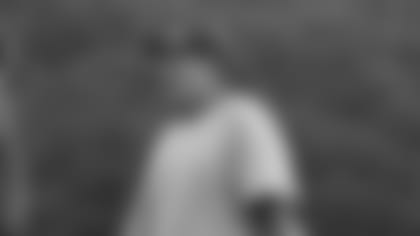 ]()Needless to say Patriots head coach Bill Belichick isn't so much worried about regular season continuity on the line at this point as he is finding a steady group to work from one practice to the next. But since lemons are in season along the line, the team is making lemonade.
"It would be nice if we didn't have quite as much moving as we have had in there or if we controlled more of it but again it's always unfortunate when someone can't practice or someone is not available," Belichick said before Sunday's full-pads afternoon workout. "Every time that happens, it provides an opportunity for someone else. We just have to do what we can do and don't worry about what we can't do. We will do what we can do. That means some guys have moved around, some guys are gaining a little bit more position flexibility.
Beyond new faces in the daily workout lineup, New England also added a new body to the mix Aug. 2 with the signing of veteran Barry Stokes. That move came on the heels of losing another veteran, free agent addition Anthony Clement, to injured reserve with a knee injury.
The 34-year-old Stokes has been with seven different teams in his career, spanning 83 games with 44 starts. The 6-4, 310-pounder brings position flexibility along with his experience to the New England trenches.
"[He] is an experienced guy. He has a lot of position flexibility. He's played inside and outside, tackle and guard. He's played on both sides of the line. He's been in some different systems so he is a pretty smart guy," Belichick said. "He's had quite a bit of experience in the league, experience in different systems and experience in different positions. We will see how it goes here but he is a guy we can hopefully get ready in a short amount of time to be competitive and maybe have some versatility in our group."
With Stokes in the mix, positional coach Dante Scarnecchia has yet another body to throw at the defense in practice. In fact, finding ways to use his different players' skills in practice has added one benefit to camp. The different matchups with defensive linemen gives the coaches a wide spectrum of action to judge both the offensive and defensive players along the front.
"We are working some different combinations, which helps us see some things not only individually but how different guys work together. That also gives us some different match ups defensively," Belichick said. "Sometimes you go through camp and your right tackle is always blocking the same two or three guys because that's who always lines up across from him on the other side, but if he plays in a different position then you get to see him against nine or ten different guys. Two or three guys here, two or three guys there and two or three guys somewhere else. Sometimes that helps you with the evaluation of those players not just with their versatility but how they match up with different types of players and different styles.
"Same thing on the flip side of it, it helps us to go against different players with different skills because over the course of the year we see that. Like I said, whatever we have is an opportunity for someone and it's an opportunity for our team in one way or another. Whatever we have, we just try to make the most of that. Hopefully, we will have everyone out there as soon as possible but when they are not there, then we will try to maximize what we do have."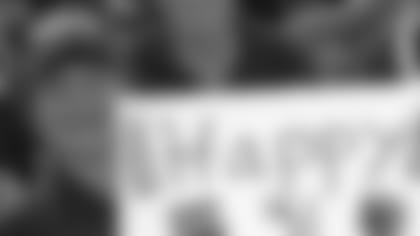 ]()Brady the birthday boy** QuarterbackTom Brady celebrated his 31st birthday on Sunday. The large crowd surrounding the practice fields did as well. During a pre-practice segment the fans in the stands sang Happy Birthday for No. 12. The MVP waved thanks to the crowd when they finished, earning another huge ovation.
But while the crowd gave Brady the verbal gift, the offensive captain didn't get a gift from his coach.
"No, I missed that this year," Belichick said with a smile in his morning presser.
Preseason game prepBelichick said Sunday that his team would begin working on limited game planning and preparations for Thursday night's preseason opener in Foxborough against the Ravens. Baltimore has a new head coach in John Harbaugh, meaning much of the scouting will revolve around the continuity that the team has in personnel as well as the schemes of holdover defensive coordinator Rex Ryan.
One spot that often gets plenty of attention is the way in which playing time is split amongst the quarterbacks. That may be especially true this summer as there appears to be a solid battle shaping up for the slots behind Brady on the depth chart. Belichick said that it's likely he and the coaching staff would decide by Tuesday how the passers will be used in the game, and that days practice work would likely be handled accordingly.
"We usually talk about that, the playing time and all, a couple days before the game, so Tuesday. Then when we practice on Tuesday, we will try to practice them in the groups that they'll be playing at points in the game on Thursday," Belichick said in his morning press conference. "Right now, we haven't gotten into the Baltimore game that much. We will start to get into that a little bit tonight. We are more focused on what we are doing, correcting mistakes from last week, moving on with some situational football, trying to get that taught to everyone so everyone understands it, so we can go out there and execute it."
Belichick went on to praise all three backup quarterbacks in camp, "that group has been great." He had especially good things for second-year passer Matt Gutierrez saying he's, "probably as hard a working player as we have on this team so he's worked hard to get better and build off of last year."
Who's hot: Jerod Mayo. Literally. The rookie is now taking reps with the first defense and in one drill on Sunday afternoon he got into it with another player. That led to the first real scrum of camp as players from both sides of the ball joined the physical fun. Mayo plays with a clear edge, even in practice.
Who's not: Jason Webster. The free agent addition was running with the ones to open camp. But he's missed more than a week of work and is falling behind the pack that now includes Ellis Hobbs and developing youngsters Terrence Wheatley and Jonathan Wilhite.
Play of the Day: Matt Cassel looked for Heath Evans in a team drill, but the ball tipped off the fullback's hands and into Adalius Thomas' waiting mitts. Thomas started to run and then was about to get tackled when he flipped the interception to Antwain Spann. The safety picked up another 20 yards down the left side before Evans pushed him out of bounds.
Practice notes
Beyond the five players remaining on PUP those not on the field for the afternoon session included Jason Webster, James Sanders, Rodney Harrison, Kyle Eckel, Ryan O'Callaghanand Matt Light. ... Matthew Slateris now wearing a blue No. 18 jersey and spending his time with the defensive backs when he's not performing on special teams. … While Slater is no longer a receiver, he still has one duty with the group – carrying Randy Moss'pads off the field and to the locker room. Rookies carrying the pads of their veteran teammates is a long standing tradition in New England. Said Kevin O'Connell of lugging Brady's stuff, "This saves me a lot of hassle elsewhere." … David Thomas returned to practice action after missing a week with an undisclosed injury.