The majority of Patriots fans may not recall the 1974 season. Granted, a large portion of fans weren't even alive, and the season was, by all accounts, mediocre by Patriots standards. The team didn't win a Super Bowl, a conference title or a division title. They didn't even make the playoffs. So, for a franchise that has captured 18 AFC East titles, 8 AFC Championships and four Super Bowl rings, the 1974 season was not all too memorable.
That is, except for an October game in Minnesota when tight end Bob Windsor made one of the greatest and gutsiest plays in New England sports history.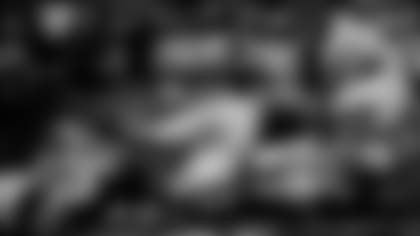 Prior to 1974, the Patriots were a franchise unaccustomed to winning, rattling off seven straight losing seasons from 1967-73.
Windsor, who was traded from San Francisco in 1972, recalled, "They were struggling; they weren't winning a whole lot of games when I arrived there."
Ron Hobson, Patriots beat reporter for The Patriot Ledger from 1960-2010, put it more bluntly.
The tide slowly began to turn, however, in 1973, when the Patriots hired former Oklahoma head coach Chuck Fairbanks to right the ship. Wide receiver Randy Vataha, who was then in his third year with the club, acknowledged that Fairbanks brought a new energy and focus to the team.
"He added a very high level of professionalism to the organization, and he also brought with him top assistant coaches," Vataha said.
While the team still struggled in Fairbanks' first year, going 5-9, a new tone had been set heading into the 1974 season.
"Going into 1974, we really believed we had a chance to compete for the division," Vataha said.
"Week to week, guys became believers that we had a core of talent that could really compete. I think our expectations were higher than the fans', but I think the fans' expectations were positive coming off the hiring of Chuck and the development of [Jim] Plunkett."
The fans' expectations only heightened when the team jumped out to a 5-1 start in 1974, including wins against perennial powers Miami and Los Angeles. Carlo Imelio, who covered the Patriots for The Springfield Morning Union and Sunday Republican for over 30 years, deemed the team's start "a revelation."
"It was very rare, and it was a very rare and exciting time for New England football because the Patriots were finally doing something, and it was quite an accomplishment," Imelio said.
"Fairbanks warned that the team still wasn't ready to compete against NFL elites, but people got excited," Hobson added. "They had a bad team for a long time, and they were finally showing some promise."
The biggest test for the Patriots came the following week, as they went on the road to face Fran Tarkenton's Minnesota Vikings, who were also 5-1 and coming off a Super Bowl appearance the previous season. The Vikings, heavy favorites despite their identical record, trailed 10-7 at the two-minute warning but Tarkenton led them on a quick 74-yard drive that he capped off with a 3-yard touchdown scamper.
"Tarkenton scored with under a minute and a half remaining, and then he got ejected – him and [Patriots defensive back] Ron Bolton for roughhousing in the end zone," Hobson recalled.
"But everyone thought, 'What difference does it make?' We figured that was it, and we were going to start to head down the elevator to the locker rooms."
New England still had hope, but they needed a big play fast. Vataha provided one, hauling in a 55-yard bomb from Plunkett at the Vikings' 10-yard line.
"I ran a little out-and-up, and Jackie Wallace, who was covering me, for whatever reason, bit on the out pattern," remembered Vataha.
"And the safety was rolling over to give him some help deep but was way late getting there. I don't think that he ever thought that Jackie would let me get behind him."
Following an incompletion to Vataha, the Patriots were left with eight seconds, no timeouts and one last chance to pull off the upset. With the Minnesota defense focused on Vataha, Windsor was called upon to make a play.
"Jim looked left to Randy, checked off him and hit me right up the middle [near the goal line]," Windsor recollected.
"[Vikings safety] Paul Krause came up from safety and hit me, and I knew immediately my right leg was done, so I kept it in the air, spun and pushed off with my left leg and used my last breath to throw myself into the end zone, hoping I could get there.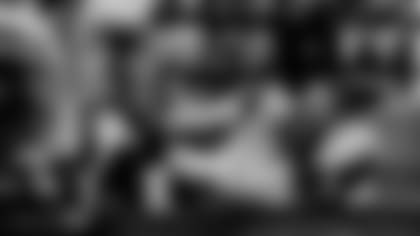 "As I lay there, I could hear the crowd yelling, and then Sam Cunningham and Tom Neville and everybody were jumping on me, telling me I got in. I said, 'Yeah, but stop jumping on me, my knee is killing me.'"
"Windsor was not only hit, but he was twisting and dragging the guy and fighting to get to the goal line," Hobson said.
"He gave it everything he had on that one play. You don't see that kind of play very often."
Some Vikings players were less than impressed by Windsor's heroics, but they couldn't take the win away from the Patriots.
"As they carried me off the field, a couple of the guys on the Vikings were spitting at me, yelling, 'You didn't get in,'" Windsor recalled.
"I just pointed to the scoreboard and said, 'That's all that counts.'"
When the team arrived back at Logan Airport, they were greeted by a contingent of excited fans who were talking about a potential Super Bowl run for their beloved Patriots.
"It was a wonderful celebration, and it was totally surprising," Imelio said.
"None of us expected to have anybody at the airport, but when we walked through the terminal, there were hundreds, maybe even a thousand people waiting for us, cheering. It was just an explosion of emotion, especially when Bob Windsor was wheeled out. This guy had just made one of the great plays in New England Patriots history."
The Minnesota victory gave the Patriots a level of credibility – internal and external – they had lacked to that point in their history.
"I think that win instilled in that core group of players the belief that we could beat anybody, any place, any time," Vataha said.
Unfortunately, the rest of the season failed to live up to the high expectations following Windsor's heroics, as a rash of injuries caused New England to drop six of their remaining seven games. Windsor's knee injury forced him to miss the rest of the season, and despite playing in all 14 games in 1975, he re-tore his cartilage and retired before the start of the 1976 season. But while Windsor and the rest of the 1974 Patriots were denied a storybook ending, his legend and the memory of his game-winning effort live on.
"It's part of Patriot folklore," Hobson said. "That was the single most courageous play by a player in Patriots history. There have been others, but not like that – not where his career was on the line and he knew it."
"He made enough noise that day that he'll never ever be forgotten by Patriots fans," Imelio concluded.
"The ones who were living at the time, anyway."