Some things are bigger than on-field football rivalries. Here is Exhibit A. The Ravens are certainly a worthy foe, but in the light of devastating grief, the Baltimore cheerleading squad stepped up to support their NFL sisters and brothers.
After Tracy Sormanti, Patriots Director of Cheerleading of more than 30 years, passed away in December from multiple myeloma, the Ravens cheerleaders made a gesture of warmth and solidarity through a donation for the Patriots squad to honor Sormanti.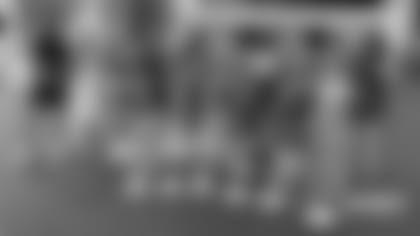 With this gift, the Patriots Cheer Performance Coordinator Alexandria Walker got to work on another way to celebrate Sormanti's life and legacy. She designed a necklace for the 2020 Patriots Cheerleaders to carry Sormanti with them. It's a simple circle with a star, and on it is something memorable of Sormanti's: her signature.
"I feel like as a squad, the closest most tangible thing we had to her when we went back to the cheer building was Tracy's handwriting," Walker said to the members of the 2020 squad, all of whom were auditioning for the 2021 team. "It was like something that we gravitated towards. I feel like it's just something so personal of hers."
The circle and the star on the necklaces were intentional, as well.
"When I think of Tracy, I just think she's the star of our program, and really, she's a star to each and every one of us individually," Walker said. "I know she meant something so important for each one of us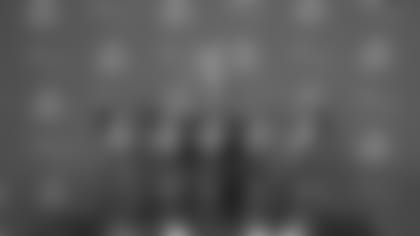 With the pandemic, the squad didn't have a chance to truly grieve together after Sormanti's passing. The squad was divided into two groups that rotated games throughout the season, so Jennifer Sullivan, Manager of the Patriots Cheerleaders, made it a point to gather the entire squad after Final Auditions on May 23.
"We really didn't get a chance to be together after Tracy passed and that was such a huge horrible thing to happen to all of us," Sullivan said to the group. "I don't think any of us even really got a chance to talk about it and to grieve."
For the first time in more than 30 years, Sormanti wasn't there to watch the audition process. Though Sormanti wasn't there physically, Sullivan said she felt her presence all weekend long.
"I've been saying all day, 'This is so surreal. It's so surreal. It's so weird,'" Sullivan said. "She's not here, but she is here and she lives within all of us and just remember that. Wear this necklace that Alex beautifully designed and think of her because she will always be with us. We're going to move forward with her in our hearts."
Sullivan said while the Ravens went above and beyond in their gift, cheerleaders and squads from across the league reached out in the wake of Sormanti's passing, including the Cowboys, who sent necklaces in her honor.
You can watch the moment the squad was presented with the necklaces in the video here.