Partnering with Sandals Resorts and JetBlue Airways, the Patriots Cheerleaders will depart at the end of May for their annual swimsuit calendar photo shoot.  Flying to Jamaica on JetBlue Airways and staying at the gorgeous Sandals Grande Riviera Beach & Villa Golf Resort, the 24-member squad, 3 photographers, 4 videographers, and the hair and make-up artist team will travel from May 29 through June 6 and would love Patriots fans to join them! Contact any of the below listed travel agents and mention you'd like to be a part of the Patriots Cheerleaders calendar shoot trip and by doing so will be able to participate in interactive events with the cheerleaders at the resort such as meet and greets, autograph sessions, beach volleyball/Olympic type events, performances, and much more.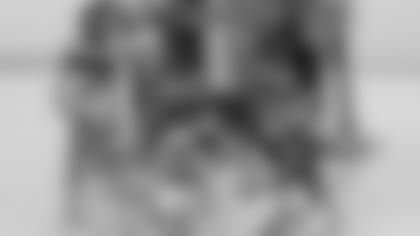 Join the cheerleaders on their trip, or be sure to continue to visit the site for photos posted during their week in paradise!
Garavanian Travel
40 VINAL SQ
NORTH CHELMSFORD, MA 01863
(978) 251-2868
cruiseaway1@juno.com
Gabe Garavanian
World Wise Travel
1573 FALL RIVER AVE
SEEKONK, MA 02771
(508)-336-6868
wwtvl@yahoo.com
Denise Poliquin
Travel Solutions
15 W MAIN ST
WESTBOROUGH, MA 01581
(508)-234-2370
susan@trvlsolutions.com
Susan Lange
Travel with the Patriots Cheerleaders to Sandals Grande Riviera Beach & Villa Golf Resort on JetBlue Airways May 29 through June 6.
Visit www.patriots.com/cheerleaders for more information.