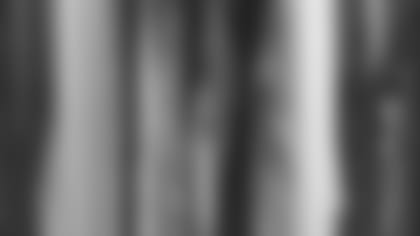 ]()
            The Patriots have clinched the AFC East title and they did it in convincing fashion, completely shutting down Jay Fiedler and the Dolphins, 12-0.  

It was just another in a string of amazing defensive displays as the Patriots held Ricky Williams to 68 yards and Fiedler to 111 passing.
At 11-2, it is the best 13-game record in New England history, and of course, clinches a playoff berth with the division title.
The game started with snow, heavy at times, and it affected both team's offenses.
With good field position that started with an initial drive that went into Miami territory, a Brooks Barnard punt that rolled out of bounds at the 8 and finally a three and out stand by the Patriots defense, New England got on the board first with a 29-yard Vinatieri field goal.
"This is just unbelievable right now," Barnard said. "You talk about an emotional roller coaster, last week I am on the street trying to figure out what I am going to do as far as a job. Now I just helped this team win an AFC East title."
After being inactive last week, Antowain Smith ran the ball 10 times in the Patriots first two possessions, and ran hard, converting two first downs along the way. On the Patriots scoring drive, Richard Seymour took a couple snaps at fullback (Dan Klecko was inactive) and helped clear the way on both of Smith's conversions.
After three Miami possessions, the Patriots defense had held Miami to no first downs. On the Dolphins fourth chance, it looked like they might get something going when they drove over midfield. But a second and 7 sack by Willie McGinest of Fiedler knocked them back 7 yards. On third and 14, Rodney Harrison sniffed out a screen to Travis Minor for a 4-yard loss and Miami punted.
"A lot of years this defense has been out shadowed by Miami's and today we made a statement that we are a good defense and we need to be up there in the tops of the league," linebacker Mike Vrabel said.
By this time, however, it was the Patriots offense starting to bog down. New England had three consecutive three and outs towards the end of the second quarter but had one last shot to add to its small lead. A 13-yard pass from Brady to Branch got the ball to the Miami 35. With a few seconds left, Vinatieri attempted a 54-yard field goal. The ball had the distance but was just wide right and the half ended, 3-0 Patriots.
Both teams continued either good team defense or sluggish offense, depending on one's perspective, until around two thirds of the way through the third quarter. Miami began a drive on its own 37. Oronde Gadsden was the recipient of a Chambers-tipped pass 23-yards downfield for a huge third and 7 conversion.
Miami then moved down to the Patriots 12 with a couple legitimate completions to Chambers. On third down, Rodney Harrison broke into the Miami backfield, sacked Fiedler for a 12-yard loss and jarred the ball loose. Vrabel recovered at the Miami 30 but the Patriots could take no advantage of the game's first turnover, punting after three plays.
Miami moved right back into field goal range with a 22-yard completion to Derrius Thompson to the New England 35 as the third quarter ended. Once again, the Patriots defense rose to the occasion with a Vrabel 10-yard sack. That was followed by a 13-yard Seymour sack to force the punt.
The Patriots defense wasn't alone in creating big plays. On the next play from scrimmage for New England, Brady hit Faulk over the middle for a good gain. Brock Marion clashed with Faulk's helmet and the running back coughed up the ball, giving it right back to Miami (Jay Williams had the recovery; Faulk left the game and did not return).
Despite taking over at the New England 44, Miami could do nothing more than a couple runs for 7 yards and punted.
As expected with the wintry conditions, field position was key throughout the game. After Brady was sacked on third down with just over nine minutes left to play, the new kid, Barnard, nailed a punt that rolled out at the 4-yard line. When Tedy Bruschi intercepted Fiedler's next pass and returned it for the score, Gillette Stadium exploded, literally.
The 45,000-plus brave souls who made the game took the drifts of snow they sat on and in and tossed handfuls to the sky making for one of the greatest shows of fan participation in Foxborough history.
"Some drunk guy must have just started throwing some stuff and everybody just followed along," guard Damien Woody said. "It was a real scene out there. Man, it was great. I can't wait to watch it on TV because I know there is going to be a lot of replays of that."
"I give everybody credit and I am happy that we have the fans that we have," Vrabel said. "I know it was tough getting here. Guys had a tough time getting here. The way that they timed up the cheer, whoever came up with that, they did a great job and it was well executed."
Down 10-0 and in desperation mode, Fiedler looked to the air with just over five minutes left and threw two incompletes. His third attempt, intended for Chambers, was picked off by Ty Law. Not that the Patriots lead was insurmountable, but the sense was that barring something extremely wacky, the game was New England's.
After David Givens caught a first down pass and Smith rambled around left end for 20 yards down to the Miami 37, it was almost a sure thing. When Brady pooch punted down to the 1-yard line, it was almost like rubbing it in.
Dodging the Patriots defense, (and, unfortunately, snowballs thrown by idiot fans), Miami could not avoid taking a safety when Jarvis Green sacked Fiedler in the end zone to make the final score Patriots 12, Dolphins 0.
It was the second shutout on the season for the Patriots.
Meanwhile out in Denver, the Broncos took care of the 11-1 Chiefs. That Kansas City loss coupled with the Patriots win meant New England would be the No. 1 seed in the AFC Playoffs if the season ended today. More importantly, New England clinched the AFC East Championship.
But don't expect the team that now sits atop the standings in the AFC to get overconfident with three games to play on the season.
"There is no way we are going to rest on our laurels around here," Woody said. "There is too much to play for right now. We haven't locked up the number one seed. We have three more games to go and we have a lot of teams right on our tail right now. We have to keep winning football games."
"We won the AFC East championship with this defense, we didn't get a world championship," Law said of his unit's second straight home shutout. "You have to really put it all in perspective. We are playing hard. No one ever thought that we would ever be at this point given the injuries and everything that happened early on in the season, playing with so many young guys, but this is a very resilient team, probably one of the most resilient defenses that I have ever been on. I think we step it up during crunch time, but at the same time we have to maintain it in December and continue to play well. We started off on a good foot today, but we have to do it next week and the week after."
And according to Seymour, the New England defensive unit that has come up so big for weeks now is just starting to hit on all cylinders.
"We are just starting to gel and look like a football team," Seymour said. "I think things are just really starting to happen for us. We have some of our key guys back and healthy and it's going to be interesting down the stretch because I think we know we have a good defense, but we have to go out there and do it on Sundays. That's what we have been doing lately and that's the only reason that we are in the position that we are in. We are not talking about it, we are just going out and doing it. Talking isn't going to get it done."
Brady was 16 of 31 for 163 yards passing. Deion Branch led all receivers with 6 catches for 93 yards. Rodney Harrison led the Patriots defense with 11 tackles and a sack and forced fumble.