So, nobody is even mentioning J.J. Taylor. Never given a fair shot. Touches to spell other backs, obvious rushing down to set up passing downs, garbage time touches. When he got preseason touches he looked good. Why does it appear that media isn't even mentioning his name as a part of this group of running backs? - Naim Reed
Taylor has seen diminishing opportunity in his three seasons, which is a bit surprising considering he flashed some potential as a rookie, including a nice performance against the Raiders in which he ran for 43 yards on 11 carries. Certainly, the release of James Robinson has opened up some questions about the team's depth at the position (more on that later) but it seems like at least as far as the fan discussion goes, people are more focused on external free agents and the potential of second-year backs Pierre Strong and Kevin Harris. Both Strong and Harris had nice showings in OTAs. Harris looked like he had dropped some weight, bringing a bit more explosiveness to his rushing, while Strong was one of the primary targets in minicamp. Add in the versatile Ty Montgomery and it's hard to see how Taylor takes a new step in his fourth season, especially after the team endured a lot of injuries last year. If he didn't get an opportunity then, why should we believe he will now? He's always been an electric water bug, who can stop and start with the best of them. At the very least it appears the team values his presence for depth and perhaps on the scout team. But I will say at the running back position, you never know what's going to happen. Taylor's best course of action is to stay healthy and productive and see where the chips fall. Rhamondre Stevenson and Montgomery seem like the two locks to take the bulk of the snaps at RB, but it only takes one injury for Taylor to find himself in the mix again.
Granted, no longer the McDaniels/Brady offense, but over the years, we've seen stupendous success (Randy Moss) but also numerous high profile receivers fail to master the Patriot's complex offensive system (by example, Ochocinco, Galloway). Before offering up a boatload of money, what would give the Pats' assurance that D-Hop would be closer to the Randy Moss experiment? - Devan Simpson
My question would be whether it was the offense that was hard to learn or if it was Brady's demanding style that prevented some of them from having success. Certainly there's always been a complex element to that offense, where receivers must process coverages post-snap and adjust their routes accordingly. But there was also an element of Brady wanting everything to be the way he wanted it and if a player couldn't consistently get to the right spots at the right times, Brady wasn't going to be looking his way too often. As you hinted at, this is Bill O'Brien's offense now and I'd also think that last year's attempt to "simplify things" will still be in play even with the new offensive coordinator. In my opinion the offense needs playmakers too much at this point to worry about how well they'll grasp the offense. I doubt Mac Jones will be icing anyone out if they can play, especially Hopkins, as the team and Mac would make every effort to make him a central figure in the offense. Still, I'd feel better if he did sign before training camp so he could get a jump on things. Of course, time is rapidly diminishing with less than a month to go until players report. I'd also point out that I don't think there will be much financial risk with Hopkins, whose market remains lukewarm until injuries potentially strike.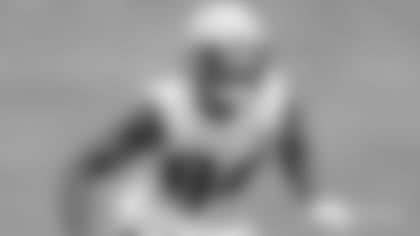 Do JuJu Smith-Schuster and Kendrick Bourne compete for the same role in the offense? I was hoping we would use Bourne more this year, he was 2nd in yards per target last year on the NFL, but I'm concerned JSS would cut into Bourne's opportunities. - Austin Evans
Good question and one that had me looking up where all the Patriots receivers played their snaps last year. The results paint an interesting picture and I'm throwing D-Hop in here just for fun too.
Juju Smith-Schuster (KC) – Wide 532, Slot 358
Kendrick Bourne (NE) – Wide 308, Slot 133
DeVante Parker (NE) – Wide 483, Slot 61
Tyquan Thornton (NE) – Wide 392, Slot 133
DeAndre Hopkins (AZ) – Wide 421, Slot 131
First, let's start with the obvious, Parker is a pure outside receiver here in New England. Yes, they like to move their receivers around, but Parker's role is one that doesn't really change. His contested catch ability down the field is a key element of the Patriots offense and one that was again on display in minicamp. While most are expecting Juju to play mostly in the slot, his numbers show he has some versatility to move around, but it's probably a safe bet that in the gotta-have-it moments, Juju will be inside. Thornton and Bourne's usage is similar, as both were mostly outside but had plenty of snaps inside as well. So based on just Juju's arrival I don't think Bourne's really in trouble in seeing less usage. He and Thornton can both co-exist in a nice complementary way as moveable pieces in the offense depending on the situation. Hopkins however might complicate things, because even though he was mostly outside in Arizona, I think his projection in New England offense would probably be more in line with Juju, likely skewing higher inside than he did with the Cardinals. That said, even with Hopkins I could see opportunities for all five receivers. It might look like they're a little heavy with all those bodies but let's remember just Thornton and Juju are under contract for next season. I think they need everyone they have with the hopes that competition will bring out the best in everyone and help reestablish the Patriots offense.
I struggle to understand why replacing the type of receiver Julian Edelman was, is such a problem. Surely there are receivers that are quicker and as intelligent as it pertains to route running and the nuances of dissecting the weak spots on the defense. So, my question is, could it be possible that with some time and the right guy, NE could produce that slot machine receiver who can open the filed up as JE once did? He effectively changing the dynamics of the offense. And if so, is that guy on the roster? - Hugh Sager
Let's tie this one into the last question by looking at Edelman's positional snaps from 2019. He played 613 snaps in the slot and 426 out wide. Jakobi Meyers was probably the closest to that usage in recent seasons, playing about two-thirds of his snaps in the slot but still a respectable chunk outside. So again, I think some of this is our perception of a slot player might be a little clouded because the Patriots love to move guys around. But let's get to the bigger point and one that I wholeheartedly agree with and that is the lack of quickness at the receiver position in recent years. I hope that Juju can bring some of that element, though I still think he's more vertical than horizontal and that's kind of what we're talking about. The size and downfield ability of this group seems a lot different than what it was during the Brady years, certainly when Deion Branch, Wes Welker and Edelman were the primary targets. I don't think that's by accident as the team looks to be more explosive down the field but I very much agree that some underneath quickness would be really useful to Mac Jones, especially in third-and-medium situations where Edelman and the others were usually money in the bank for a conversion.
Although we don't know everything about the Jack Jones situation, I don't think the Pats should cut him. He is on a rookie contract and has real talent. If we cut him we are doing him a favor because he would be able to sign with the highest bidder. If he is suspended by the league, would he still count against the cap? - Bob Lafleur
I don't think there's much to say about the situation now until there's some clarity legally or from the NFL. Clearly the team shouldn't act until they have all the facts and Jones has had a chance to make his defense against the charges. But it does put the team in a tough position when it comes to the opening of training camp in a few weeks. The legal system will take a while to work through things and there's unlikely to be any clarity in the next few weeks, if not few months. Do you invest practice reps in a player who might not be available? Would his presence be a distraction to the team's preparation? Perhaps the NFL will place him on the commissioner's exempt list and take the decision out of the team's hands. But overall, I wouldn't worry about cap implications or anything like that. He's a second-year fourth-round pick. The probable cause hearing is slated for early August, just before the Patriots are scheduled to play Green Bay. Maybe that will provide some answers that will help the team and league make a decision on what Jones' status will be this year, but I'd consider it unlikely. It's a really complicated situation with no easy answers for sure.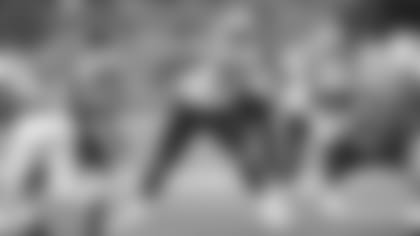 You discussed who is on the roster last week but who might be available in a trade other than Lewan? If the Pats cut Trent Brown do we save the $10M he makes? As Mac goes so goes the team. With no solid tackle he'll be running for his life like last year. Shocked they didn't address this. - Malcolm Widness
In the spring the team felt pretty good about the depth they had built at the position with Riley Reiff and Calvin Anderson added, along with bringing back Conor McDermott. Anderson was the fixture at left tackle in camp while it looks like Reiff and McDermott are locked in a battle for the right tackle spot. But let's be honest, none of those guys have the ability and size that Trent Brown does but his inconsistencies have been on display over the last year and everyone is wondering which Trent will the 2023 Patriots get. We spent plenty of time this spring considering the top tackles in the draft class and even though some will make the case Sidy Sow can play tackle, it was still surprising to see them avoid any true tackles in this class given the long-term instability at the position. In year's past there was always a plan at tackle and this year it feels like there's a lot of uncertainty, from who is going to play to how well they'll play in the season. Sure, they'd save a nice chunk of money if they cut Trent with just a projected $1.25 million dead cap hit, but cap space and money aren't really an issue right now. They need players more than they need cap space, especially when you project things out into next year. So for me, I think they'll keep crossing their fingers that Trent arrives back in Foxboro at the end of the month ready to go. That's really the best case scenario as I see it, but it's certainly one that is loaded with question marks. Unfortunately it's not too tough to see this being a weak point for the offense if they can't figure things out on the edges.
Hey, guys! Thanks for keeping us busy and interested during the offseason. I want to ask you with RB Kareem Hunt still on the market, would it make sense for the Patriots to bring him in and what benefits would you see in that? We seem to have no players with his dynamic skillset right now. - Ross Redd
To be honest I'm good rolling with what they have now. As mentioned above you have a really promising top twosome in Stevenson and Montgomery. Despite Montgomery being a travelled vet, he's really popped in almost every Patriots practice I've ever seen. So I think that's a good place to start, and then you add in the promising springs from Strong and Harris, along with the depth provided by Taylor. I'd roll the dice with this group and who knows, if both Harris and Strong really take big steps forward this might be the deepest position group on offense with a mix of size, speed and versatility. I'm excited to see how Bill O'Brien uses them all. Strong and Harris could really be pleasant surprises if they keep building off what we saw in OTAs. And if injuries strike or guys don't take that next step, then you could consider the vast veteran free agent market that should continue to include guys like Hunt.
DISCLAIMER: The views and thoughts expressed in this article are those of the writer and don't necessarily reflect those of the organization. Read Full Disclaimer