It's been brought to my attention that people would like to know where I stand on Patriots quarterback Mac Jones's future as the starter in New England.
For the record, I'm not making any final proclamations until the end of this season on Mac. There's a world where Jones turns it on in the final eight games and the narrative on him shifts. If the Patriots get hot and the arrow points upward by season's end, we have to adjust our thinking. Even if that scenario feels very far-fetched at this moment, it's far from unprecedented. I'm also not going to attack Mac by screaming that he stinks from the top of the lighthouse to appease people.
With that said, if the quarterback play doesn't improve, the Patriots should be in the market for an upgrade in the offseason, likely by restarting the clock with a rookie. Jones has physical limitations with his arm talent that are apparent, which are made worse by rapidly declining footwork and pocket mechanics. Jones is routinely fading away on throws or aborting plays/dropping his eyes to the rush at the first sign of trouble. There's nothing consistent enough about his game, from his downfield accuracy, mechanics, and decision-making to play winning football — nobody is making excuses for him.
However, every quarterback is a product of their environment. We've seen toolsy and "pro-ready" quarterbacks alike fail when the infrastructure around them isn't solid to the point where the mounting evidence is that nurturing a young quarterback is just as important as their natural physical gifts. Some "unicorns" are possible exceptions to that rule, but even those players' success is often dictated by factors outside their control.
The Patriots played the hits on how to stunt the growth of a young quarterback from developing into a franchise guy: three offensive coordinators in three years, subpar skill talent around him, and iffy roster decisions to protect a stationary pocket passer, like lacking resources used on offensive tackles that have led to ongoing issues along the offensive line (32nd in pass-blocking win rate this season).
For many, some more emotionally charged than others, Jones's 8-15 record over the last two seasons has led Patriots fans to a place where they think Mac isn't it, and you can certainly make the argument that he isn't good enough to succeed regardless of the situation. After all, shouldn't he be elevating those around him instead of vice versa? You can make that case.
Still, it's unfair to place all the blame for what has gone on with his development on Jones. He didn't hire a career defensive coach to run the offense in a massive year for a young quarterback's development, and he didn't balk at taking big swings for prized receivers to add a true number-one target. The Patriots have never taken adding elite offensive talent to the roster seriously. It's been a series of half-hearted attempts and, thus, failures to add talent around the quarterback. It's crazy to compare Jones's supporting cast to an elite offense. He's throwing to other team's castoffs and draft busts while his college teammates in the Alabama quarterback room have Tyreek Hill, Jaylen Waddle, A.J. Brown, and DeVonta Smith.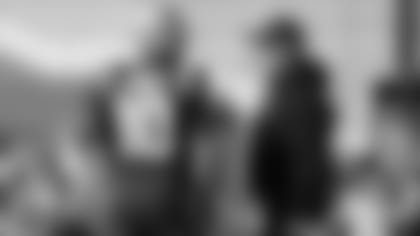 The organization's goal should be to make it as easy as possible on their young quarterback, not challenge or expect him to cover things up. The football operations at 1 Patriot Place failed to build around a young quarterback. That's not debatable. Jones hasn't played well enough to deter the team from looking for an upgrade, but the team also failed to build around him — both can be and are true.
If the Patriots return to the quarterback carousel, these missteps must be corrected. The team has to create a better environment for the next guy because, whether that's Caleb Williams, Drake Maye, or any other quarterback, they, too, will be products of their environment. Going about things the same way New England did with Jones and expecting different results? We can guess how that will go for whoever is at QB in Foxborough.
Without further ado, let's empty the Patriots Unfiltered mailbag heading into Week 10:
Q: Can you envision a future where we keep Bill and Mac next season? What pieces would have to be put around them to make it work? - Harry M
Absolutely. The easiest path for the Patriots is using their projected cap space and a high draft pick to keep adding talent to the roster, especially on offense, and hope that it elevates the quarterback. Obviously, that would mean real investment in offense, specifically a top wide receiver and another playmaker to supplement the new number-one guy, and a starting offensive tackle. I'd also bring in a true pass-catching back to play on third down. If it doesn't work, the Pats could move on from Mac after his fourth season. I'm not saying it's the best path, but it is a path we should prepare for as Patriots fans/pundits. The biggest question in this scenario is, will Belichick make the necessary philosophical changes to upgrade the offense? He hasn't shown the desire to acquire high-end offensive talent.
Q: Why are people so upset that the Patriots did nothing at the trade deadline? Other than Hunter Henry and Kyle Dugger, they had nothing of value. - Dave B
Dave, I agree. The Patriots reportedly listened to offers on all their players, but the reality is that they didn't have much value on the market. I'd rather try to extend Dugger and Onwenu as building blocks moving forward rather than trade them, and the only other vets with real value are on injured reserve (Kendrick Bourne, Mathew Judon).
According to reports out of Jacksonville, the Jags offered a fifth-round pick for Josh Uche, and the Pats wanted at least a fourth. Although you can argue that the Patriots should've settled for something with Uche, I'm not in the business of collecting fifth-round picks. They do nothing for you. Nobody wants your fifth-round pick, trust me. I can understand why some would've taken pennies on the dollar for Uche because it's unlikely that the team will retain him in free agency. But I'm not all worked up that they didn't trade him, and a fire sale for their uninspiring trade chips was never realistic.
Q: Based on your observations, how much of their current situation is injuries vs. scheme vs. personnel issues? - Matt C
Let's divvy up the blame pie, shall we? I'd say the biggest slice goes to personnel. Let's call it 55%. As outlined in the open, the Patriots unwillingness to invest considerable resources into upgrading the offense is worrisome. Although you can't completely ignore defense, your high-end assets must go toward offense (draft picks/cap space), especially when you've been as bad offensively as this team recently. The other personnel concern is that there never seem to be succession plans anymore, which goes back to Brady leaving. Brady, Gronk, McCourty, White; who was supposed to be next in line? They used to be a year or two ahead of these things. This team is also constantly replacing instead of adding talent. It's Meyers out, JuJu in. Jonnu out, Gesicki in. Why not build around some program fits? You have to have some pillars. Also, it pains me that they haven't had a right tackle in years and never brought in a real third-down back. That's inexcusable. Other than that, the personnel side is doing great!
Then, I'd give 35% of the blame to coaching. I think their schemes on both sides of the ball are sound. O'Brien is modernizing the offense, albeit without the personnel to implement the new-age stuff well, and the defense has a sound system. But their personnel usage is head-scratching (Mapu at deep safety, WR usage, rookies, etc.), and their fundamentals are as sloppy as ever under Belichick. They used to amplify players' strengths by finding the right spots to play them. Now, it seems like they're lost in how to use certain personnel.
That leaves the final 10% to injuries. I'm not big on blaming injuries, but losing Matthw Judon, Christian Gonzalez, and Marcus Jones caught up to a team that lacks depth/top-end talent. Judon and Gonzalez are their best players, and Jones was a game-breaker on a team that doesn't have explosive playmakers. It would've been fun to see Pop Douglas and Marcus Jones on the field together for a few offensive plays. Maybe next year.
Q: Is Sidy Sow a long-term answer at right guard? If so, does that make Mike Onwenu a must re-sign at right tackle in the offseason?
Look, I'm probably harder on some of the younger players than most because that's the standard here. Sow has shown real flashes of movement skills and functional power to develop into a starter. He plays with smooth footwork, a sturdy base, and solid body control, which is the starting point for every good lineman. His recovery talent to mirror rushers in pass protection is also impressive. However, his hand usage needs to improve, and he needs to play with more sink/leverage to improve his pad level. Sow is not consistently establishing first contact in the run game, and his punch timing/accuracy is inconsistent, so he's falling off/failing to sustain blocks. There are also moments of over-aggressiveness on film where he fires out of his stance too quickly. PFF says he has allowed one hurry in his last four starts, but I have it at five.
With all that said, Sow's floor as a rookie is promising for the positives mentioned. It would be safe to view him as a potential starter at right guard, opening the door for the team to retain Onwenu as a tackle, which I believe they should. They have something in Sow.
Q: Why do you think the team has avoided utilizing analytics in the draft and free agency? There are so many available data points that it's strange they wouldn't utilize the data more. - @YorkSports12
I've brought up reports that the Patriots aren't analytics-heavy in their personnel department on Patriots Unfiltered before, and I've been told they use modern analytics to evaluate talent. The word analytics is often misunderstood. We are not discussing the Pats ignoring EPA, DVOA, and win probability models. Instead, the conversation is more about in-game player tracking data where we can throw out archaic things like the 40-yard dash in favor of actual game speed and tracking data with real on-field implications. For example, tracking data can now show how quickly a defender closes to the ball or the angles/varied speeds by a receiver to create separation. Some might say that a trained eye can see those things without the help of analytics, but ignoring the data entirely isn't the answer either. NFL personnel departments should use all the available information to make informed decisions, even if it's just one piece of the puzzle. Again, the Patriots do have people looking at this data. How much they use it is a mystery.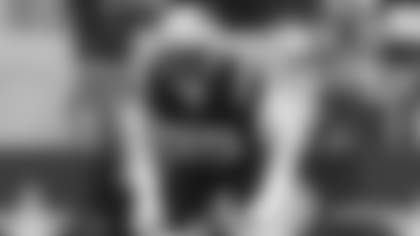 Q: Most likely for a new deal and most likely to leave: Jennings, Uche, Dugger, Onwenu. - Damon M
The most likely for a new deal is Jennings based on price point and skillset. Jennings is a solid early-down edge setter in a defense that prioritizes that skill set and won't break the bank. On the other hand, the most likely to leave is Uche for the opposite reasons. Uche is a situational pass-rusher that will likely be viewed differently by defenses that are 4-3 based or have designated pass-rusher roles where their scheme is designed to protect guys that like to get upfield. With that said, I'd personally make Dugger and Onwenu top priorities. They should build around those guys.
Q: You become Patriots GM today. What is your plan from here? Who is your head coach next season? - Stephen F
Although it's beating a dead horse at this point, my regime as the Patriots general manager would philosophically change the organization's direction toward offense. Every prized asset move until further notice would be put into the offense, cap space, top 100 draft picks, etc. Until this team can out-score opponents, they're porked. So I'd be all-in on a proven veteran receiver (Tee Higgins), another receiver in the draft, an offensive tackle, and then decide on the quarterback. My preference would be to pair my offense-first team-building approach with an offensive-minded coach, like Ben Johnson (Detroit OC), mainly because I don't want to recycle offensive coordinators every other year. However, Jerod Mayo is a strong candidate as well. Mayo would keep the Pats defensive system in place, while he seems to be a forward thinker who would agree that this team needs to focus on lighting up the scoreboard.
Q: Do you agree that the final play (Mac/JuJu interception) of the game was a low percentage play, and there were better play calls? - Bob P
No, not really. The Patriots call this play "read," with the underneath route by Gesicki pulling the linebacker level out of the passing lane for the in-cut. It's a good scheme that worked earlier in the drive and usually opens a nice passing lane with the route design. My only gripe with the play design on the final play was that it wasn't dressed up any differently pre-snap as the same concept they ran six plays earlier. As a result, it seemed like Kendall Fuller recognized the route combination and broke on the in-cut right away. Maybe some more window dressing or a slightly different formation to get to the same play would've caused Fuller to pause.
Q: What is your final score prediction for the Cortaca Jug? - Alex B
Well, the 8-1 Ithaca College Bombers are red hot. Yes, Cortland is also 8-1. But the Bombers have home-field advantage, and nobody likes Cortland. Ithaca 31, Cortland 30, in another Cortaca Classic.
DISCLAIMER: The views and thoughts expressed in this article are those of the writer and don't necessarily reflect those of the organization. Read Full Disclaimer