Foxborough, Mass. - Tom Brady can add one more award to his growing list of accomplishments. It was announced Tuesday the Patriots quarterback was named the Sporting News 2004 Sportsman of the Year and will be featured on the cover of the issue that hits news stands today.
"It was a great award," said Brady. "It was a great honor. I was very flattered when I heard. There are some other great athletes who I have looked up to who have won that award."
Brady has had a remarkable run in 2004. He helped lead the Patriots to their second Super Bowl win in three years on Feb. 1, and took home the game's MVP Award for the second time in his career. Brady was at the helm of the NFL-record 21 game-winning streak for the Patriots, who are 11-1 this season and have now won 26 of their last 27 games overall. Brady currently has a 45-13 regular season record, giving him the highest winning percentage (.776) of any active NFL quarterback.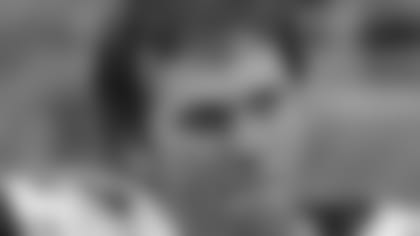 ]()Brady, who was surrounded by the usual 20-plus members of the media at his locker Wednesday (which he likened to a "mosh pit" without the music), was quick to acknowledge his teammates when asked about all the attention he receives.
"I think the reason why you win awards like that is because you're a part of a great team," Brady said. "And in this sport, playing quarterback, it's about what you can accomplish with the guys around you. It never comes back to one player, and anyone who thinks that's what it comes back to doesn't know this game very well at all. I share that with a bunch of guys, and I think we're all proud of that. It all comes from winning games too. If you're 1-15, you don't win anything. Hopefully we can continue to - each of us - continue to go out and play at a championship level and see what we can do."
The award, presented annually for the last 36 years, is determined in conference by editors of Sporting News. Kansas City Chiefs head coach Dick Vermeiland Florida Marlins manager Jack McKeon won the award last year. The only other NFL quarterbacks to win the award are Joe Montana (1989) and Kurt Warner, who shared the honors with teammate Marshall Faulk in 2000.
Message In a Bottle
One thing that is certain is that Patriots head coach Bill Belichick will not allow complacency to seep into the Patriots locker room. Tied atop the AFC with the Pittsburgh Steelers at 11-1 with four games remaining in the regular season, the Patriots appear to be in prime position. With a win over Cincinnati (6-6) on Sunday, the Patriots will qualify for the playoffs for the third time in the last four seasons. With a win and a loss by the New York Jets to Pittsburgh, they would clinch their third AFC East title in four seasons. Despite the promising outlook, Belichick issued a challenge to his players on Wednesday.
"I told this to the team," Belichick said. "I think every player on the team can play better. I think every group can play better. I think that's the direction we need to work in. And that includes everybody that's wearing a uniform. Every single guy. We collectively can improve as a team, and individually there are things we can do better than the way we're doing them. We're at the point in the season where everybody needs to address that. That will help us more than anything else. Those were my exact words to the team this morning."
Linebacker Don Davis, for one, said the message was well received by the players.
"We definitely take notice, especially when as you're looking down for the stretch run, this team is used to the playoffs and used to playing well," Davis said. "You have to look at your weaknesses or where you've been hurt and improve those, or else eventually it is going to catch up to you. If you really want to be a championship team and you really want to get to where you want to be at the end of the year, you truly have to examine yourself."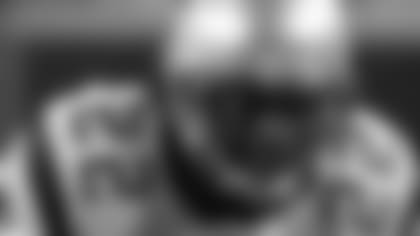 ]()Cornerback Flack** The Patriots have continued to win over the last four games despite missing their top three cornerbacks inTy Law,Tyrone PooleandAsante Samuel. Poole has missed eight of the last nine games with a knee injury, while Law has been out for five consecutive games with a broken foot. Samuel, who began the season as the team's nickel back, started four games before missing most of the last four games with a shoulder injury. Belichick, who has used rookieRandall Gay, reserveEarthwind Morelandand starting safetyEugene Wilson as starting cornerbacks during the last month, insisted getting his starters back doesn't present any type of lineup problems.
"We'll do what we think is best for the football team," Belichick started. "Whatever those decisions are will be whatever we think is best. Is having more good football players a problem? No. I'll take all of [them] and just try to coach them. Having too many players has never been a problem for me. I hope they're all healthy, I hope they all can play, and then collectively as a staff we'll try to find a way so that everyone can contribute."
Defensive coordinator Romeo Crennel spent several minutes at Poole's locker during the open media session Wednesday. Perhaps it could be an indication that Poole, who has been listed as doubtful the last three weeks, is closer to returning.
Inside The Numbers: A Long December
History suggests that when the weather turns cold, the Patriots become even tougher to defeat. Under Belichick, the Patriots have a 13-4 (.765) in December, including an 8-2 (.800) mark at home. That record includes a 5-1 record at Gillette Stadium, where the Patriots have won 17 consecutive games including the playoffs. If it appears the Patriots are difficult to stop at home late in the season, the numbers will support that. Since 2001, the Patriots are 33-4 (.892) in all games played after November 1, including a 6-0 mark in the playoffs.
Quick Hits
The Patriots signed wide receiver Ricky Bryant Tuesday, filling the eight-member practice squad. Bryant was with the team during training camp before he was released during the final round of roster cuts Sept. 5. ... The Patriots will hold practice today on the Gillette Stadium field instead of the practice fields. ... Running back Corey Dillon declined an opportunity to speak with the press Wednesday. Dillon, who played for Cincinnati for his first NFL seasons, was traded to the Patriots for a 2004 second-round draft pick. ... Samuel had a red practice jersey in his locker, which typically signifies "no contact" during practice for that player. Samuel, who was questionable on last week's injury report, has missed three of the last four games with a shoulder injury. ... Belichick noted that Davis, the fastest of the Patriots linebackers, has been working at safety since the end of the preseason. Davis has seen substantial action at safety and as a rush linebacker in passing situations the last two games, recording seven tackles. ... The New England press held conference calls with Cincinnati head coach Marvin Lewis and quarterback Carson Palmer earlier today.