Miami, Fla. - Tom Brady admits he probably won't sleep much this week. Whenever the Miami Dolphins are involved, things are tough going for Patriots quarterback. Brady had another in a string of poor performances against Miami Monday night, completing 18-of-29 passes for 171 yards, two touchdowns and tied hiscareer-worst with four interceptions in a 29-28 loss at Pro Player Stadium.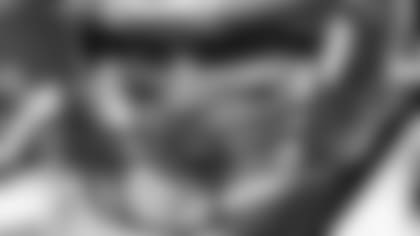 ]()"You're not going to win many games throwing four interceptions, I know that," Brady said. "I learned that a long time ago. We have to concentrate on not turning the ball over. That just comes down to my decision-making. I made a terrible decision, and that's the outcome."
Brady felt the effect of the Dolphins' pass rush, which pressured him into making quick decisions, forced him into bad throws and also sacked him on two occassions. He finished with a 73.3 passer rating, his fourth-worst mark of the season. Brady had one of the poorest performances of the year in a 24-10 win over Miami on Oct. 10, finishing with career-lows in completions (7) and passing yards (76) while tying a career-low in attempts (19) and failing to complete a pass in the entire second half.
"They're very good in the secondary," Brady said. "They put some good pressure on the passer. They force the ball out quickly. You don't have a lot of time to make decisions. If the ball is up in the air, they're pretty good at going after it. It's a tough defense."
While Brady's performance Monday night was a step above his previous outing against Miami this season, his four turnovers and untimely decisions hurt the Patriots.
His first interception came during the second quarter on a deep pass down the middle into double-coverage intended for David Patten, which was intercepted by Miami safety Sammy Knight. Knight later recorded his second interception on the Patriots first drive of the third quarter. Brady, under pressure from a blitz by linebacker Derrick Pope, threw in the direction of Patrick Pass on the right sideline before Knight jumped the route and returned the interception 32 yards.
Brady's play in the fourth quarter - where he completed 3-of-6 pass for 19 yards, one touchdown and two interceptions - was as uncharacteristic as it was costly. With less than two minutes to play and the Patriots protecting a 28-23 lead, Brady and the offense faced a third-and-9 from their own 21. Brady was pressured by Miami's Jason Taylor - who beat right tackle Brandon Gorin on the play - and tried to flip the ball as he was falling down to his right to tight end Daniel Graham. The pass was intercepted by Dolphins' linebacker Brandon Ayanbadejo, leading to Miami's go-ahead touchdown on the ensuing drive.
The Patriots got the ball back with 1:17 left on the next possession, but after Brady was sacked by David Bowens for a 9-yard loss on first down, and he was intercepted by Arturo Freeman on a pass intended for David Givens on the final play of the game. It was a forgetable game for Brady.
"It starts with me," said Brady, who has lost three of his last four starts in Miami. "If we want to win any of these games we can't do that. We have to play better, and that starts with me. I have to go out and play better."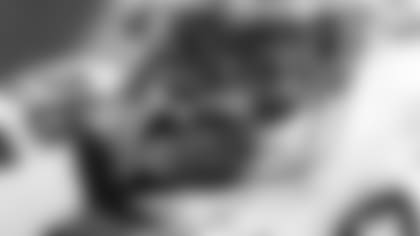 ]()A Dose of Dillon** The Patriots were able to sustain a rushing attack against Miami behindCorey Dillon, who rushed for 121 yards on 26 carries to put him over the 1,400-yard mark (1,430) this season. Dillon also recorded his eighth 100-yard game of the season, tying him for the NFL lead. With two games remaining, he is just 59 yards away from breaking the Patriots single-season rushing record held byCurtis Martin (1,489). Dillon, who has rushed for 100 or more yards in five of his last seven games, averaged 4.7 yards per carry against Miami, including runs of 18 and 20 yards.
Dillon scored the Patriots second touchdown of the game midway through the second quarter, breaking a 7-7 tie with a 3-yard touchdown run on an inside trap play. It was Dillon's 11th touchdown this season, breaking his previous high of 10 set in 1997 and 2001. He scored his 12th touchdown of the season, and his first receiving, on a 2-yard pass on a nice play-action fake from Brady to give the Patriots a 21-17 lead with 2:07 left in the third quarter. Dillon did not talk with the press following the game.
Streak Speak
Several of the Patriots most impressive streaks came to an abrupt end in Monday's loss. Entering the game, the Patriots had won 38 consecutive games when leading after three quarters and 31 consecutive games when leading after halftime, both NFL post-merger records. The Patriots led 14-10 at halftime and 21-17 after three quarters against Miami before the Dolphins scored the game's final 12 points, all in the last four minutes of the game. The Patriots had also won 36 consecutive games when scoring 21 or more points, and nine straight games over AFC East opponents, both of which also ended Monday.
Two-Minute Trauma
When the Patriots took over at their own 27-yard line with 1:45 to play in the first half, it looked like a perfect opportunity for the two-minute offense to extend their 14-10 lead. On first down, Brady overthrow tight end Graham in one-on-one coverage. On second down, Brady and wide receiver David Pattenwere crossed up on the route, resulting in an incompletion. On third down with 1:34 remaining in the half, Brady sent a ball deep down the middle to Patten, which was intercepted by Knight.
Jumbo Package
The Dolphins saw a heavy dose of defensive tackle Richard Seymour and linebacker Mike Vrabel - on offense. The Patriots deployed the Seymour at fullback and Vrabel at tight end on six short-yardage plays in the game with successful results. The Patriots converted five of the six plays - each a third-and-one - for first downs.
On The Board
When Brady found Kevin Faulk for a 31-yard touchdown on the opening drive of the game, it extended the Patriots NFL record to 19-straight regular season games in which they've scored first. The Patriots, who have scored first in 22 consecutive games including the playoffs, topped the mark previously set by the 1978 Miami Dolphins. The last time the Patriots did not get on the board first was on Nov. 23, 2003 in Houston, when the Texans took a 3-0 lead in a game the Patriots eventually won 23-20 in overtime.
Injury Update
Punter Josh Miller was shaken up with 6:34 remaining in the first quarter when he attempted to make a tackle on Wes Welker's 71-yard punt return. Miller, who appeared to injure his arm or shoulder, was able to leave the field under his own power and returned to punt on the next series. Cornerback Randall Gay was forced to leave the game early in the third quarter with an undisclosed injury. Gay, who was replaced in the lineup by Earthwind Moreland, did not return. Safety Je'Rod Cherry was injured during the fourth quarter and was noticeably limping after the game.
Game Day Inactives
The Patriots designated eight players as inactive for Monday's game: Cornerback Ty Law; safety Dexter Reid; wide receiver Bethel Johnson; running back Cedric Cobbs; linebacker Matt Chatham; and defensive linemen Marquise Hill and Ethan Kelly. Jim Miller was designated the team's third quarterback.
Quick Hits
The Patriots dropped to 11-20 all-time on Monday night. They had won four of their last five games. ... Graham hauled in his sixth touchdown of the season, and his first since Oct. 10, on a 2-yard reception from Brady in the fourth quarter. ... Patten led the Patriots with four receptions for 40 yards. ... Asante Samuel, Roman Phifer and Willie McGinest each had six tackles to lead the Patriots. ... The Patriots recorded four sacks, with one each from McGinest, Seymour and Jarvis Green. ... Linebacker Eric Alexander, signed off the practice squad Monday, made his NFL debut against the Dolphins. Alexander saw action on special teams for the Pats. ... Faulk, Pass and Patten handled kickoff return duties for the Patriots for the injured Bethel Johnson. Faulk returned four kicks for 73 yards.