Foxborough, Mass. - For many, the number of Patriots who were deserving of Pro Bowl invitations but were left off the AFC roster was nearly as long as the four representatives the team will be sending to the game.
Four Patriots were named to the 2005 Pro Bowl Wednesday - quarterback Tom Brady, defensive lineman Richard Seymour, kicker Adam Vinatieri and special teams player Larry Izzo - while the noteworthy exclusions included running back Corey Dillon, linebacker Tedy Bruschi and safety Rodney Harrison.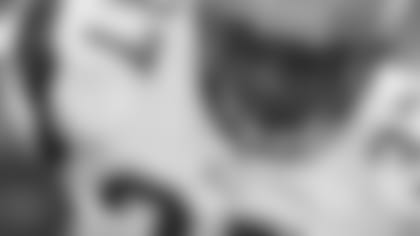 ]()Patriots head coach Bill Belichick acknowledged the fact Thursday that probably not every player who deserved to go to the Pro Bowl made the AFC's final roster for the Feb. 13th game in Honolulu, Hawaii. It's a case that plays itself out for teams across the league every season.
"It is always disappointing to see some guys that you feel had a really good year or are really good players for us and aren't selected," Belichick said. "I'm sure every team in the league feels that there are players that fall under that category for them. It's tough because we've had a lot of guys that played well this year. There's no need to go into them on a case-by-case basis, but I think we all know who some of our better players are and you'd like to see them get recognized. That's the process. There's nothing we can do about it. That's what it is. I congratulate the ones that were selected. I think that all of them are very deserving."
Despite holding the AFC's second-best record at 12-2 and winning 27 of their last 29 games, the Patriots were underrepresented in roster spots compared to other AFC teams. The Philadelphia Eagles (13-1) had the most Pro Bowl selections with nine, while Pittsburgh (13-1) was next with six. Baltimore (8-6) and Kansas City (6-8), both of whom lost to the Patriots, each had five representatives. Four other teams - Indianapolis (11-3), Green Bay (8-6), Atlanta (11-3) and Dallas (5-9) - joined the Patriots with four selections.
For Bruschi, who was an alternate last season and is second on the Patriots with 106 total tackles, the Pro Bowl snub isn't a motivating factor. Bruschi finished behind Baltimore's Ray Lewis and Pittsburgh's James Farrior for the two inside linebacker spots.
"I motivate myself, just because I want to win football games," Bruschi said. "Would it have been nice to go to the Pro Bowl? Yes. I'm not going to lie to you. But Ray [Lewis] and [James] Farrior, those are great, great players who had great years. So I say congratulations to them."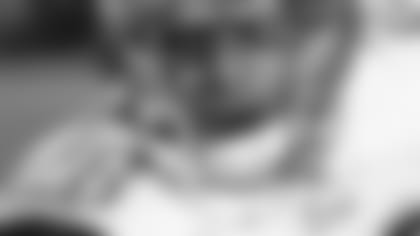 ]()Martin vs. Dillon** When the Patriots and Jets meet on Sunday, two of the NFL's top rushers will be on display, and it's a good bet each will set his personal career-high in rushing yards. New York'sCurtis Martin leads the NFL with 1,511 yards, two yards shy of his career single-season mark he set with the Jets in 2001. Dillon is fourth in the NFL with 1,430 yards and career-high 11 touchdowns, five yards off his career-high and just 57 yards short of Martin's single-season team record of 1,487 in 1995. Belichick was asked if Martin and Dillon, who are tied for the NFL lead with eight 100-yard rushing games this season, have any similarities.
"That is an interesting question," Belichick said. "I think they both have good vision. I think Corey's probably got a little more power than Curtis. Although Curtis, as I've said before, pound for pound I think he is one of the strongest players in the league. Curtis is quick. I think they both have good speed. They can break long runs. They both have good speed. They both catch the ball all right. Corey is bigger. Curtis might be a little quicker."
Thursday Roundup: Bill Belichick
Belichick held a 10:45 a.m. press conference Thursday, spending much of the time speaking about Martin and Dillon; the Patriots kick coverage units, and quarterback Tom Brady's game-week preparation. Here are some of the highlights:
Noted that the Patriots didn't do enough in practice Wednesday to evaluate the status of cornerback Ty Law, who is doubtful for Sunday's game. He seemed to be on the verge of saying Law would be a game-time decision before cutting himself short. "We didn't do enough out there yesterday to make a really good evaluation. It will probably come down to … I don't know. We'll just see how it goes and take it day-to-day."
He said he had no thoughts on the possibility of Louisiana State University's Nick Saban becoming the next head coach of AFC East rival Miami. Saban was formally offered the job Wednesday. "No. I'm just thinking about the Jets. That's where my thoughts are. They are in New York."
Said that New York quarterback Chad Pennington looks fine after missing three weeks with a shoulder injury. "I think two weeks ago he made the throw in the Pittsburgh game down the sideline to [Justin] McCareins and it went, I don't know, 40 or 50 yards. It was a good throw. Last week against Seattle he was sharp. [He] made all the plays he needed to make. His accuracy is good. He looks fine to me."
When asked about Brady's focus this week after a sub-par game against Miami, he said Brady's preparation has been consistent over the last four years. "Well, I think Tom is a very hardworking and committed player. His preparation is exceptional and I think that's pretty much the case every week. He works hard. He prepares hard. He knows what we're doing. He knows what the defense is doing. I think he's pretty consistent at that."
When asked about using linebacker Tully Banta-Cain as a "gunner" on punt coverage against Miami, he cited Lawrence Taylor, Dexter Manley and Monty Coleman as bigger players who had success at that position in the 1980s. "Some of the best gunners I've seen out there were guys like that. Those guys were almost impossible to block."
Quick Hits
The Patriots reported no changes in the injury report Thursday. Law (foot) and safety Dexter Reid (shoulder) are doubtful, while running back Kevin Faulk (knee), linebacker Matt Chatham (hamstring), wide receivers David Givens (ankle) and Bethel Johnson (thigh) and tight end Daniel Graham (rib) are questionable and all missed a portion of team practice Thursday. Cornerbacks Randall Gay (arm) and Asante Samuel (shoulder) are also questionable but were able to practice. Safety Je'Rod Cherry (ankle) and quarterbacks Brady (shoulder) and Jim Miller (shoulder) remain probable. ... Belichick will hold a 10:45 a.m. press conference Friday followed by an open locker room session. There is no media availability on Saturday as the team travels to New Jersey. ... Linebackers Izzo and Bruschi drew large media crowds at their lockers Thursday. ... The Jets can clinch one of the two remaining AFC playoff slots with a win Sunday. ... It's a decent bet that wide receiver Kevin Kasper, re-signed to the active roster Wednesday, could get a shot at kick returns against the Jets.