PATRIOTS (1-0) vs. CARDINALS (1-0)
Sunday, September 16, 2012 at 1:00 p.m. ET
Gillette Stadium (68,756)
The New England Patriots will open the home schedule this Sunday against the Arizona Cardinals. The Patriots have won 15 of their last 17 home openers and boast a perfect 10-0 record at Gillette Stadium, the longest active winning streak in home openers. The Patriots aim for their 11th consecutive win in a home opener this week against the Cardinals.
The Patriots have won five straight games against Arizona, the longest current winning streak against an opponent for the Patriots. The Patriots have also won five straight games against Jacksonville, but that streak includes two postseason games.
This week's game will mark the fourth time, and the first time since 2000, that the Patriots will play against an NFC team in the home-opener. The Patriots opened the season in 1978 at home vs. Washington, in 1985 at home vs. Green Bay and in 2000 at home vs. Tampa Bay. In 1996, the Patriots first home game was vs. Arizona.
TELEVISION: This week's game will be broadcast to a regional audience by FOX and can be seen in Boston on WFXT-TV Channel 25. Dick Stockton will handle play-by-play duties with John Lynch providing color and Jennifer Hale as the sideline reporter. The game will be produced by Pete Macheska and directed by Greg Scoppettone.
RADIO: 98.5 FM, The Sports Hub, is the flagship station for the Patriots Radio Network. A complete listing of the network's 40 stations can be found here. Play-by-play broadcaster Gil Santos is in his 36th season as the voice of the Patriots and will call the action. Former Patriots quarterback Scott Zolak will handle the color commentary, taking over duties for Gino Cappelletti. Cappelletti, a member of the original Boston Patriots in 1960 and the all-time leading scorer in the American Football League's history, retired from the broadcast team after 31 years as the team's iconic color analyst.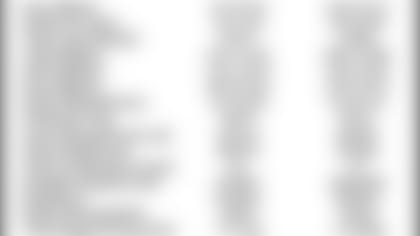 The Patriots and Cardinals will meet for the 13th time overall and for the second time at Gillette Stadium. After a 1-6 series start against Arizona, New England has won the last five meetings to even its record at 6-6. In their last meeting, the Patriots claimed a 47-7 victory in the Cardinals' first visit to Gillette Stadium, a game played in a heavy snow-fall on Dec. 21, 2008. The 2008 victory was the second time the Patriots had beaten Arizona in a New England home contest. The Patriots have faced the Cardinals twice during Bill Belichick's tenure as head coach (2000- present). Of the 12 previous meetings in the series, only four have been in played in Foxborough.
SERIES BREAKDOWN
New England 6, Arizona 6
Home Record, 2-2
- Schaefer Stadium, 0-1
- Sullivan Stadium, 0-1
- Foxboro Stadium, 1-0
- Gillette Stadium, 1-0
Away Record, 4-4
- Busch Stadium, 1-2
- Sun Devil Stadium, 3-2
Bill Belichick vs. Arizona, 3-0 (2-0 with New England)
Ken Whisenhunt vs. New England, 0-1
PATRIOTS VS. NFC TEAMS
The Patriots have been successful against NFC teams in recent seasons, compiling a 38-6 (.864) record against the conference since 2001 in the regular season and a 3-2 record in Super Bowls. The Patriots won 18 straight home games against NFC opponents until the New York Giants snapped the streak with a 24-20 victory at Gillette Stadium on Nov. 6, 2011. The Patriots are 24-25 against NFC West opponents. The Patriots finished 4- 0 against when they last played the NFC West in 2008.
PASSING PERFORMANCES
Patriots quarterback Tom Brady will make his second start against the Cardinals. The Cardinals, 49ers and Seahawks are the only team that Brady has faced just one time in his career. Brady completed 15-of-26 passes for 219 yards with two touchdowns and two interceptions in a 23-12 win at Arizona on Sept. 19, 2004.
Cardinals Special Teams Coach Kevin Spencer attended Springfield College from 1972-75 and played football and lacrosse for the Pride. Spencer served as the head football coach at Wesleyan University from 1987-91.
Cardinals FB Anthony Sherman is a native of North Attleboro, Mass., and played football at the University of Connecticut from 2007-10. Prior to joining the NFL, Sherman was the starting fullback at Connecticut and served as a team captain in 2009 and 2010. Sherman, who played both offense and defense in high school, was named the 2006 Gatorade Player of the Year in Massachusetts and was a two-time Attleboro Sun Chronicle All-Star. Sherman also received all-scholastic honors from the Boston Globe and the Boston Herald.
Assistant Head Coach/Offensive Line Coach Dante Scarnecchia coached the offensive line at Northern Arizona in 1979.
Patriots TE Rob Gronkowski played at the University of Arizona from 2007-09.
Cardinals S James Sanders was New England's fourth round draft pick in 2005 and played for the Patriots from 2005-10. During his time with the Patriots, Sanders appeared in 110 games and made 63 starts.
Cardinals G Rich Ohrnberger played for the Patriots from 2009-10 and appeared in five games.
LB Tracy White played with Cardinals QB Kevin Kolb and Cardinals LB Stewart Bradley in Philadelphia in 2009.
White also spent three seasons playing with Cardinals G Daryn Colledge for the Green Bay Packers (2006-08).
WR Brandon Lloyd played one season each with the following members of the Cardinals: G Adam Snyder (49ers 2005), DE Vonnie Holliday (Broncos 2009) and T D'Anthony Batiste (Broncos 2010).
Holliday played for the Miami Dolphins from 2005-08, during which time he was teammates with WR Wes Welker (2005-06), DL Rob Ninkovich (2007-08) and OL Donald Thomas (2008).
TE Daniel Fells and Cardinals LB Paris Lenon were teammates in St. Louis for one season (2009).
Cardinals K Jay Feely has played for a number of NFL teams throughout his career and has spent time with TE Visanthe Shiancoe (Giants 2005-06), DL Rob Ninkovich (Miami 2007), CB Marquice Cole (Jets 2009) and RB Danny Woodhead (Jets 2009).
Cole, Woodhead and Cardinals players S Kerry Rhodes and LB Jamaal Westerman, all played for the Jets in 2009. Cole and Westerman played together in New York from 2009-11.
DE Trevor Scott played with LB Quentin Groves in Oakland from 2010-11.
T Sebastian Vollmer and Cardinals QB Kevin Kolb were teammates at the University of Houston from 2004-06.
DL Marcus Forston played his entire college career with WR LaRon Byrd at the University of Miami from 2008-11.
OL Donald Thomas and Cardinals FB Anthony Sherman were teammates for one season at the University of Connecticut (2007).
RB Stevan Ridley played his freshman season at Louisiana State University (2007) with Cardinals WR Early Doucet. Ridley spent the remainder of his time at LSU playing with Cardinals DB Patrick Peterson (2008-10).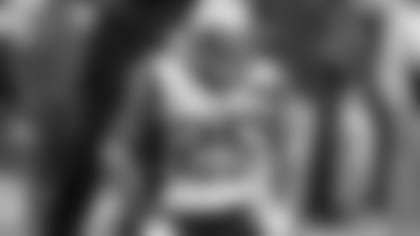 S Patrick Chung played with Cardinals G Adam Snyder for one season at the University of Oregon (2004). * Rookie RB Brandon Bolden and Cardinals rookie T Bobby Massie played together at the University of Mississippi from 2009-11. * WR Matthew Slater and Cardinals DT David Carter were teammates at UCLA from 2006-07. * LB Jerod Mayo and Cardinals DT Dan Williams were defensive teammates at the University of Tennessee from 2005-07. * OL Marcus Cannon and Cardinals LB Daryl Washington were teammates at Texas Christian University from 2006-09. * Cardinals LB Jamaal Westerman played college football at Rutgers University and was a defensive teammate of CB Devin McCourty (2006-08) and DL Justin Francis (2007- 08). * DL Brandon Deaderick and Cardinals S Rashad Johnson teamed up on the Alabama Crimson Tide defense from 2005- 08. Patriots rookie LB Dont'a Hightower came to Alabama in 2008 and played one season with Deaderick and Johnson. * G Logan Mankins and Cardinals S James Sanders were teammates at Fresno State from 2001-04. Patriots OL Ryan Wendell played his first season at Fresno State with Mankins and Sanders (2004). * QB Tom Brady and Cardinals K Jay Feely were teammates at the University of Michigan from 1996-98.
WHAT TO LOOK FOR THIS WEEK VS. ARIZONA
With a victory over Arizona, Bill Belichick will earn his 194th career victory, moving him out of a tie with Chuck Knox into sole possession of 8th place all-time.
Tom Brady (40,215) needs 25 passing yards to move past Johnny Unitas (40,239) into 13th place on the NFL's alltime passing list. He needs 337 passing yards to move past Joe Montana (40,551) into 12th place all-time.
With one touchdown pass against Arizona, Brady will extend his streak to 34 straight games with at least one touchdown pass. His current streak is fourth all-time, behind Johnny Unitas (47), Drew Brees (44-current) and Brett Favre (36).
Wes Welker (557) needs one reception to pass Troy Brown (557) and become the Patriots all-time reception leader.
Welker needs one reception to extend his streak to 79 straight regular-season games with at least one reception as a member of the Patriots to extend his franchise record. Welker has an overall streak of 95 straight regularseason games with at least one reception, including his time with the Miami Dolphins.
Gronkowski (28) needs one more touchdown to break out of a tie with Russ Francis and move into sole possession of second place for most receiving touchdowns by a Patriots tight end. Ben Coates holds the record with 50 touchdowns.
Since their state-of-the-art facility opened at the beginning of the 2002 season, the Patriots own the NFL's best record at home overall. The Patriots own an overall record of 67-13 (.838) at Gillette Stadium in regular season games and a 76-15 (.835) record including playoffs.
2
The number of interceptions by Vince Wilfork in 2011. Anthony Pleasant (2001) is the only other Patriots defensive lineman to record two interceptions in the same season.
2
The number of punts returned by Julian Edelman for touchdowns during his career, the fourth Patriots player with two or more punt returns for a touchdown. A third will tie Troy Brown for the franchise record.
3
The number of NFL players with four 100-reception seasons after Wes Welker (122) reached 100 receptions in 2011 to join Jerry Rice and Marvin Harrison.
4
The number of times LB Jerod Mayo has reached 100 tackles to start his career. He is the first player in New England history to register 100 tackles in his first four NFL seasons.
7
The number of interceptions by Kyle Arrington to put him in a three-way tie for the NFL lead in 2011.
8
The number of times in NFL history a player reached 1,000 yards in the ninth game of the season after Wes Welker reached the milestone in 2011.
9
The number of AFC East titles by the Patriots since the 2000 season.
17
The number of touchdown catches by TE Rob Gronkowski in 2011, the most in NFL history by a tight end in a single season.
18
The number of total touchdowns by TE Rob Gronkowski in 2011 (17 rec. and 1 rush), the highest number of combined touchdowns by a tight end in NFL history.
20
The number of rushing yards the Patriots defense held Tennessee to in the 2012 season, opener – tied for fifth-lowest total in team history
41.5
Zoltan Mesko finished the 2011 season with a franchise record 41.5-yard net average, the sixth-best net average in NFL history.
122
The number of receptions in 2011 by Wes Welker in 2011. With 122 in 2011 and 123 in 2009, Welker joins Cris Carter as the only two NFL players with at least 120-plus receptions twice in their careers.
1,327
The number of receiving yards by Gronkowski in 2011 to set an NFL record, surpassing Kellen Winslow in 1980 (1,290).
1
Tom Brady became the first player to follow a 500-yard performance with a 400-yard performance after Brady had backto- back games with 517 yards and 423 yards to start 2011.
2
Brady joined Drew Brees (2011) as the only players to reach 3,000 yards in the first nine games of the season. Brady (3,032) had the most yards ever through the first nine games of the year.
4
The number of seasons that Brady has reached 4,000 passing yards. His four 4,000-yard seasons are tied with Warren Moon and Philip Rivers for the fifth most in NFL history.
6
Brady became the sixth NFL quarterback in NFL history to have 30 or more touchdowns passes in at least three seasons after reaching 30 vs. Indianapolis (12/4) in 2011.
11
Tom Brady was the 11th quarterback in NFL history to throw for 500 or more yards after he passed for 517 in the 2011 opener at Miami.
20
The number of times Tom Brady has earned AFC Offensive Player of the Week honors. He earned the award in each of the first two weeks of the 2011 season and in Week 16.
45
The number of regular season 300-yard passing games by Tom Brady, a team record.
97
The number of times that Brady has thrown two or more touchdowns in a game. The Patriots are 82-15 when he throws for two or more touchdowns.
125
The number of wins that Brady has as a starting quarterback to for fifth place. Brady reached the 100-win milestone in the fewest number of starts (131) among all quarterbacks in the modern era and the 125 career wins in the fewest starts (160).
1,327
The number of passing yards Brady had in the first three games (517, 423 and 387) of 2011. Brady's 1,327 yards set the NFL mark for the most passing yards ever in a three-game stretch.
5,235
The number of passing yards by Brady in 2011, the second most in a season in NFL history.
3
The number of Super Bowl championships the Patriots have won since Robert Kraft purchased the team in 1994. That mark is the highest total in the NFL over that span. Only Denver (2; 1997 and 1998), Pittsburgh (2; 2005 and 2008) and the NY Giants (2: 2007 and 2011) have won multiple Super Bowl titles since 1994.
6
The number of conference championships the Patriots have won since Robert Kraft purchased the team in 1994. That mark is the highest total in the NFL over that span. Pittsburgh is second with four conference titles since 1994.
11
The number of division championships won by the Patriots since Kraft purchased the team in 1994.
13
The number of playoff seasons earned by the Patriots in the 18 seasons since Robert Kraft purchased the team.
19
The number of playoff games the Patriots have won since Robert Kraft purchased the team in 1994. That mark is the highest total in the NFL over that span. Pittsburgh ranks second with 17 playoff wins over that span.
29
The number of playoff games the Patriots have appeared in since 1994, the most in the NFL. Pittsburgh has the second most with 27.
4
Bill Belichick is one of just four coaches to win three championships since the Super Bowl era began. Belichick joins three members of the Pro Football Hall of Fame in the exclusive club (Chuck Noll 4, Joe Gibbs 3 and Bill Walsh 3). Belichick is the only coach to win three Super Bowls in the post-1993 salary cap era and the only one to ever win three in four years.
193
Bill Belichick has 193 career victories as a head coach, including playoff games to tie Chuck Knox for 8th place all-time.
TROY BROWN INDUCTED INTO PATRIOTS HALL OF FAME
Troy Brown was voted by the fans as the 18th player and 19th member to enter the Patriots Hall of Fame. The induction ceremony will be held outside The Hall at Patriot Place presented by Raytheon on Saturday, Sept. 15, 2012 at 5:00 p.m., the day before the Patriots 2012 regular season home opener.
Brown spent his entire 15-season NFL career with the Patriots (1993-2007) after being drafted by the team in the eighth round (198th overall) of the 1993 NFL Draft. The 5-foot-10-inch, 196-pound receiver, punt returner and defensive back retired as the Patriots' all-time leading receiver with 557 career receptions and as the team's all-time leading punt returner with 252 career returns. He finished ranked second in team history with 6,366 career receiving yards and was tied for the franchise record with three punt returns for touchdowns.