The Patriots are off to Green Bay this week for a pair of joint practices against the Packers in preparation for the team's preseason matchup on Saturday night. Joint practices have been a fixture for many NFL teams in recent years, as the chance to go live in a controlled setting brings more value than the randomness of a preseason game can provide.
Just twice in the last 10 seasons have the Patriots not held at least one joint practice during the summer and one of them was due to COVID.
2023 - Packers, Titans
2022 - Panthers, Raiders
2021 - Eagles, Giants
2020 - None
2019 - Lions, Titans
2018 - None
2017 - Jaguars, Texans (at Greenbriar)
2016 - Saints, Bears
2015 - Saints (at Greenbriar)
2014 - Washington, Eagles
2013 - Eagles, Buccaneers
With one preseason game under their belts, the Patriots should get plenty of good work in against a Packers team that features a number of talented players who will challenge New England in a number of critical areas. Last year, the two teams battled into overtime during the regular season in a competitive back-and-forth game. Expect similar back and forth this week on the practice fields near Lambeau Field.
"It's always fun to go against other people," said Adrian Phillips following Sunday's practice. "We're going out to Green Bay, we've got a job to do, we're going to test ourselves, see where we match up and what we need to do to get better. Just gotta go out there and make the best out of everything that we can."
Here are five key areas to watch during joint practices with the Packers.
Packers D-line vs. Patriots O-line
With injuries adding up along New England's offensive line, the remaining healthy blockers will get some tough tests from the Packers' assortment of potent pass rushers that include Kenny Clark, Rashaan Gary and Devonte Wyatt, who make up three of the six first-round picks on Green Bay's starting defense. Rookie first-rounder Lukas Van Ness should also be in the pass rush mix as he looks to add a youthful boost to the Packers already formidable front. The fun will start with one-on-one blocking drills as the two teams look to take out some aggression on some non-teammates and then continue into competitive 11-on-11 work where the Patriots offense will get some new looks to decipher.
With Kody Russey missing from practice following the first preseason game, the Patriots took another blow to their o-line depth, though Cole Strange, who was hurt in the fifth practice of the summer and hasn't practiced since, appears to be trending in the right direction after appearing as an observer for Sunday and Monday's practice sessions. Michael Onwenu was also spotted watching practice in street clothes, a sign that he could also be on the upward swing. Free agent tackle signing Calvin Anderson's absence and prognosis remains a mystery as he remains on the NFI list. Until that trio returns, the Patriots will get their backups heavily involved, which could pay long-term dividends.
Perhaps most in line to benefit from two days of joint practice work will be the team's collection of rookie and second-year linemen, who already got a jump on things against the Texans. Atonio Mafi, Jake Andrews, Sidy Sow and Andrew Stueber will see plenty of high-quality practice reps going against the talented Packers front line.
New England's protection has been a focal point of training camp all summer, as the team has been without three of their four returning starters for most of the 14 practices. As a result, there's been a lot of rotation going on, with different players getting a look at multiple spots. Now, the Packers will really shine a light on how it's all shaking out.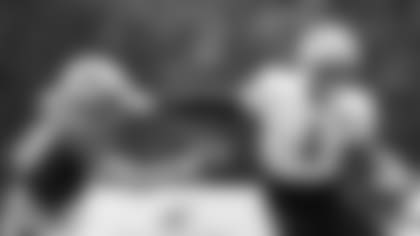 Packers WR/TE vs. Pats DBs
The Packers are in the midst of an offensive rebuild behind quarterback Jordan Love and they've acquired a handful of talented young weapons to put around their quarterback. Last year, they added Christian Watson (41 catches, seven touchdowns) and Romeo Doubs (42 catches), this year they added Jayden Reed (second round) as well as a dynamic duo of tight ends, Luke Musgrave (second round) and Tucker Kraft (third round).
While inexperienced, this group is highly athletic and has a lot of promise as Green Bay starts the post-Rodgers era. They should provide some excellent one-on-one competition in practice as New England's cornerbacks and safeties get a look at a new set of players to defend.
The athletic rookie tight ends should be especially fun to watch go against the Patriots veteran safety corps, including Kyle Dugger, Adrian Phillips, Jabrill Peppers and Jalen Mills.
Patriots Passing Offense vs. Packers Defense
While All-Pro Jaire Alexander has been limited with a groin injury, the Packers boasted one of the best pass defenses in the NFL last season, ranking sixth in passing yards against and ninth in passing defense DVOA. However, Mac Jones didn't get to face Green Bay after suffering an ankle injury in the closing moments of the Ravens game the week prior. A brief appearance by Brian Hoyer and then the debut of Bailey Zappe resulted in only 104 total passing yards against the Packers. Now with a remade and healthy attack, the Patriots will see how they stack up now.
Mac and the offense had a strong finish to practices in Foxborough, capping off the final two-minute period with a touchdown pass to Rhamondre Stevenson. Overall, the attack is starting to find some consistency this summer but now the competition is about to take a sizable jump.
The final team portions of joint practices will be the most telling, as Mac and the offense get a chance to build on their progress and continue to grow their confidence.
Jordan Love vs. Patriots Defense
Now fully in command of Green Bay's offense, Jordan Love had a strong debut in the first preseason game against Cincinnati, completing 7-of-10 passes for 46 yards with a touchdown, a nine-yarder to Doubs, in two series of work. Like Mac, Love has the benefit of facing a top-notch defense every day in practice, but the Patriots love to spin the dial of disguise and should make things tough for the young starter to get a read on.
For the Patriots, they'll hope their young players can continue to get important experience. Keion White had an excellent start with a strong performance against the Texans and should be introducing himself to Love early and often this week, while Christian Gonzalez and Isaiah Bolden will benefit from a new crop of receivers to face. Some of the best matchups should come in the slot, where the rookie Reed will face plenty of Marcus Jones, Myles Bryant and Rodney Randle.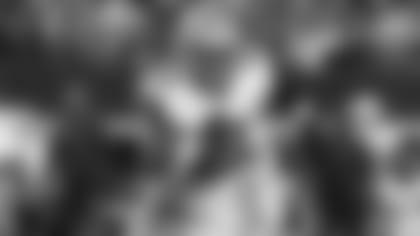 Zeke's Debut?
With numerous reports rolling in that the Patriots signed Ezekiel Elliott on Monday evening, reports on Tuesday indicated that Elliott is expected to join the Patriots in Green Bay and should take part in joint practices in some capacity. We'll see if that simply means conditioning work on his own or if the veteran running back is ready to jump right into things. Often the Patriots seem to err on the side of caution, so it's hard to expect he'll get a lot of work in competitive team periods.
Still, Elliott's size and physicality don't need much spotlight to jump out. Even some light participation in one on one drills for pass protection could give an indication of the kind of presence he might bring to the team this season.
DISCLAIMER: The views and thoughts expressed in this article are those of the writer and don't necessarily reflect those of the organization. Read Full Disclaimer