Danny Amendola, Wide Receiver**
(On if the team took a step forward Friday night)
"I thought we got some good work in. We wanted to start fast, that was our goal. I felt like we made some plays early and it was good that we got on the board early, too. [It's a] work in progress."
(On his touchdown catch)
"I just had a post route. It was a double post from myself and I think Kenbrell [Thompkins] on the outside and they just played a coverage where they kind of let me go. It was good to get it in."
(On Tom Brady's impressive performance this early in the season)
"[Tom Brady] works really hard. He gets the job done a lot of the time and that's why he's so good. Like I said, [there are] a lot of fresh faces in our receiving room and we're just all trying to get on the same page."
James Develin, Running Back
(On the blocking)
"There was great blocking upfront. The offensive line just paved the way and I just kind of put my head down and kept the legs churning and got a couple yards there."
(On being part of the starting unit and how he played)
"I went in there and the coaches asked me to step up and I tried to the best I could. We'll check the film and see how I did, but it was definitely a blessing to be out there."
Chandler Jones, Defensive End
(On what is most important for the defense on a week-to-week basis)
"Just everyone doing their job. I say that every time I have an interview, you guys probably get tired of it: "All Chandler says is, 'do your job.'" But to be honest with you, that's the answer I will give you if you're going to ask that question. If you're doing your job, week in and week out, you should be a good defensive team."
(On the defense being in attack mode early in the game)
"Guys were just making plays, flying around. Not even calling it an attack mode, guys were just making plays left and right. [Brandon] Spikes came in early. [Rob] Ninkovich, I think he had two sacks. [Vince] Wilfork was doing a good job. Wilfork is always taking on those double teams, which just makes it easier for me, makes it easier for the rest of the line. Everyone was just going hard."
Logan Ryan, Corner Back
(On if it was an advantage having practiced against the Tampa Bay Buccaneers this week)
"I wouldn't say that because they saw us also. We just got great competition during the week and I think it was a great competitive game that went all four quarters."
(On if he detected any tendency during his interception)
"It's something that you pick up from just practicing against guys, but I kind of went with my instinct and got there and it ended up well."
(On if his successful practices carried over to tonight's game)
"I think if you get it done in practice – I think our defense played great all week. I think our team played great all week. I think guys made plays and I got the opportunity during the game and I made it."
Zach Sudfeld, Tight End
(On catching a 22-yard touchdown pass from quarterback Ryan Mallet in second quarter) "It was just a great experience to be out there and to be able to compete as part of this organization. The whole experience was great and the touchdown was obviously very cool."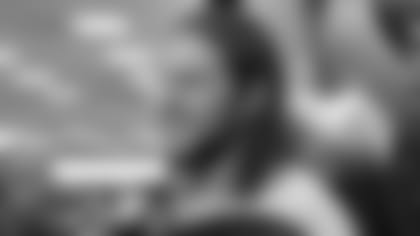 (On getting up slowly after the touchdown)
"I was just trying to enjoy the moment. It was good and I am perfectly fine. I just basked in it for a second.
(On converting the two-point conversion following Danny Amendola's first quarter touchdown)
"It was good coverage for that play and a great throw. It was probably a better throw than anything else."
(On the key to getting open and providing a big target for the quarterbacks)
"I don't know if that's me. I think that it's more of the quarterbacks being able to put it in there and fortunately there are a lot of guys on this team that are very good at that. It's been a great thing for me."
(On playing with quarterback Tom Brady)
"It's been such a great experience. The game today was pretty incredible. I am a rookie and have a long way to go and a lot to learn and a lot to improve on but so far it has been a great experience."
Tim Tebow, Quarterback
(On how he would grade his performance)
"Well, like you said, that's definitely not my job. I just got to go out there and play as hard as I can and try to improve and get better and I'll let a lot of smarter people grade us and judge us."
(On if he feels he is improving even if the statistics do not show it)
"I feel like I'm improving every day and you know, growing and learning, and learning the offense. That's what it's about – every day trying to get a little better."
(On where he sees the improvement)
"Just in learning the offense; making calls, drops and timing. Hopefully, you will see it in all those areas."
(On if there is a point when you get frustrated with yourself when you are struggling)
"Oh yeah. I think any competitor does. You want to try and score every time you get the ball. You want to make every throw. You want to get your team into the right call every play and as a competitor, you want to do your best and play to the best of your abilities and have it all go right and sometimes it doesn't and you just have to keep going."
(On how you block out the negative remarks)
"I worry about what I can control, not listening to outside influences and worrying about what I can't control. It's my attitude and my effort and getting better every day and just staying focused."
Kenbrell Thompkins, Wide Receiver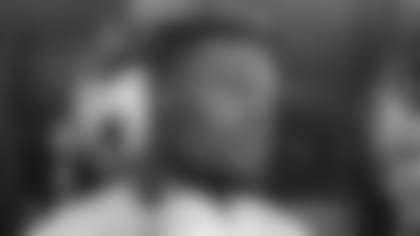 (On being an undrafted free agent)
"That's a guy's dream, to hear their name get called, and for it not to get called is just something that I'll remember for the rest of my life."
(On whether he felt any anger on not being drafted)
"No anger at all. No anger at all. Like I said, I'm not in control of the draft boards and who they draft or who they want to put on their team or anything like that. All I can control is where I end up, and I'm just trying to just live in the moment and take care of what I can take care of."
(On the expectations Tom Brady has for his receivers)
"It's a high expectation for everybody. Every position, all three phases of football here, and that's what we're doing right now. We're just trying to go on out there taking everything one day at a time and trying to get better every day."