FOXBOROUGH, Mass. – The New England Patriots announced today that they have re-signed TE Michael Hoomanawanui (pronounced – ho-oh-muh-NOW-uh-NEW-ee). Hoomanawanui was an unrestricted free agent. Terms of the contract were not announced.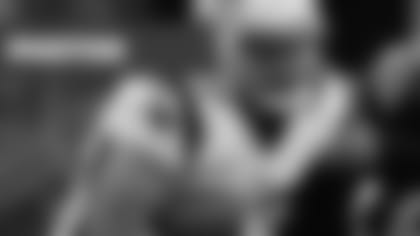 ](/node/47391) BEST OF MICHAEL HOOMANAWANUI
Check out a selection of the best images of Patriots TE Michael Hoomanawanui from the 2013 NFL season. VIEW
 

Hoomanawanui, 25, is a veteran of four NFL seasons, including two seasons (2012-13) with New England. He was originally signed by New England as a free agent on Sept. 5, 2012. The 6-foot-4, 260-pounder entered the NFL as a fifth-round draft pick (132nd overall) of the St. Louis Rams out of Illinois in 2010. He was released by the Rams on Sept. 2, 2012.
Hoomanawanui has played in 43 NFL games with 27 starts and has 37 receptions for 474 yards and four touchdowns. He has played in four postseason games with three starts and has registered three receptions for 39 yards.
Last season, he played in 13 games with 10 starts and finished with 12 receptions for 136 yards and one touchdown. Hoomanawanui started both 2013 postseason games and caught three passes for 39 yards.
Michael Hoomanawanui Bio and Stats