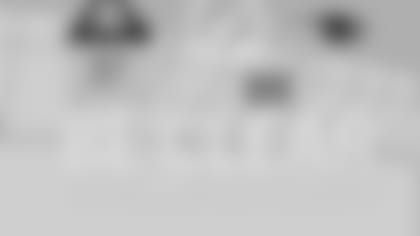 ](http://www.nfl.com/allclear)FOXBOROUGH, Mass. – The New England Patriots want to make the NFL's bag policy perfectly clear to all patrons attending the regular season home opener tomorrow night at Gillette Stadium. All bags must be CLEAR. And no larger than 12"x6"x12".
The policy was announced by the NFL in June and has been in effect for every NFL game this season, including the Patriots first two preseason games last month.
During the offseason, the NFL Committee on Stadium Security unanimously recommended the implementation of an NFL Stadium Bag Policy that limits the size and type of bags that may be brought into all stadiums for NFL games.
The Patriots have communicated the new bag policy directly with season ticket holders over the past couple of months and distributed complimentary NFL-approved Patriots cinch sacks to each account holder. Prior to each preseason game, the Patriots distributed policy reminders upon entry into the parking lots and offered complimentary freezer bags upon request to patrons needing a free replacement bag. We will continue those practices for Thursday night's regular season home opener as well.
Patriots fans arriving at Gillette Stadium gates and plaza areas must have bags that are in compliance with the new policy. Fans arriving with bags that are not in compliance will be asked to return their bags to their cars. There is no bag check. A description of the style and size of the bags that will be allowed is described below:
Bags that are clear (see through) plastic, vinyl or PVC and do not exceed 12" x 6" x 12."
One-gallon clear (see through) plastic freezer bag or similar.
Small clutch bags, not to exceed 7" x 4" x 2" (approximately the size of a hand), with or without a handle or strap, may be carried into the stadium along with one of the clear bag options.
Prohibited items include, but are not limited to: non see-through purses larger than a clutch bag, coolers, briefcases, backpacks, fanny packs, cinch bags, luggage of any kind, seat cushions, computer bags and camera bags or any bag larger than the permissible size.
Working personnel, including media, will continue to enter NFL stadiums through designated gates where they will be subject to screening and bag inspections already in effect at all stadiums.